Crowdfunding Platforms and Accelerators: a Win-Win Partnership?
Business accelerators have been leading startups to their success for 15 years now.
The first cohort-based program emerged in 2005 (Y Combinator); in 2018 only in the GAN community, 105 accelerators were operating in 6 continents with the average amount raised per startup – $547K.
Since the beginning, the paradigm of accelerating entities has transformed.
From a "Summer Founders Program" with demo days established by Paul Graham to corporate accelerators outsourcing programs, providing corporate innovation consulting and leasing real estate.
In the classical model, the entity prepares a startup for a big investor pitch deck event. But more and more accelerators try to solve the funding problem themselves with the help of crowdfunding, in particular.
What you will learn in this post:
The ABC of business accelerators
Let's begin with the anatomy of entities accelerating the development of a startup/idea.
As the authors of "Startup Accelerators: A Field Guide" say:
There is a huge gap between how much Millennials would like to start their business, and, actually, feeling enabled to do it. They're weary of taking the leap and not sure where to start.
Business accelerators help startups bridge this gap.
Some experts say accelerators are organizations, others consider them as programs. Broadly speaking, accelerators are ecosystems of builders, investors and matchmakers.
The main goal of accelerators is to offer a suite of services to early-stage startups including mentorship, education, office space, pre-seed capital and get them ready for a demo day.
Unlike incubators, accelerators are fixed-term undertakings, and, importantly, with a focus on business scaling rather than stimulating innovation.
Entities vary by industry, business model and foundation. The majority of accelerators are geared towards technology-specific startups with high growth and revenue forecasts.
High-growth verticals include robotics and advanced manufacturing, blockchain, agtech, AI, etc.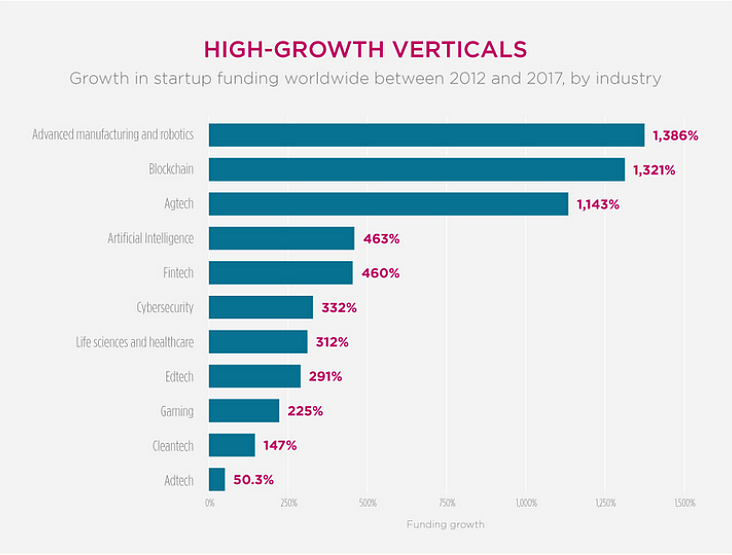 How do cohort-based programs work?
Here's a typical process of startup acceleration.
Accelerators collect funding provided by angel investors/VC firms to establish the program. Sometimes, entities are self-funded. In the rest of the cases, organizations have sponsors or enlist the help from governments. The project goal is to support a group of freshly-baked startups during several months or a year.
Once funded and established, entities run a selection process. The number of program participants can be up to 40. To take part in the program, startups should provide a part of the entity share) to the accelerator, typically 5-10%. In return, participants gain expertise and guidance on how to manage business, organize processes, build departments and raise capital.
Participants go through the program ended with a pitch day when they present projects to potential investors. Some startups get funding from backers, others are purchased by larger companies while others can get follow-on funding provided by the accelerator and angels.
According to GAN statistics, major sources of funding for startups in 2018 were angel investors (47%) and VCSs (32%), minor – crowdfunding (2%) and bank loans (2%). In 2018, the size of follow-on funds per accelerator grew to $29.2m compared to $14m in 2017.
The profit gained by the accelerator as a result of the startups' IPOs, acquisitions or recapitalization is shared between the entity and investors whose investments are also compensated.
In 2019, the UK's Department for Business, Energy & Industrial Strategy surveyed the impact of business accelerators and incubators in the UK.
Here are a couple of interesting findings:
startups perceive direct funding, access to office space, lab space and technical equipment to be the biggest benefits of participating in an incubator or accelerator;
direct funding and help with team formation are positively associated with the greatest number of outcome measures.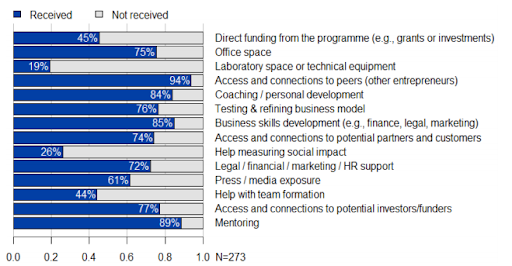 Importantly, only six out of ten accelerators participating in the survey offer direct funding to startups. The rest make investment in return for equity or use grants, debt or convertible notes.
The crowdfunding model works well for direct investments, therefore it's a great option for accelerating entities who are in the quest of financial aid and extra fees.
Crowdfunding platform and accelerator partnership: cases
The idea of pairing cohort-based programs with crowdfunding services isn't new. Entities often establish partnership with crowdfunding companies to help startups get funding in rounds A, B, and C.
Crowdfunding naturally extends the range of services offered by accelerators, that's why accelerators partner with fundraising platforms and, vice verse, well-known fundraising providers launch programs for startups.
For instance, in 2019, Seedrs selected 10 startups for the first FMCG (Fast Moving Consumer Goods) Accelerator Program. During 2019, the company successfully funded 12 food and beverage companies and reported that this market was gaining momentum.
Program participants faced high competition and Seedrs selected only a dozen out of 100 applicants.
The program was successful and Seedrs promised to relaunch the project.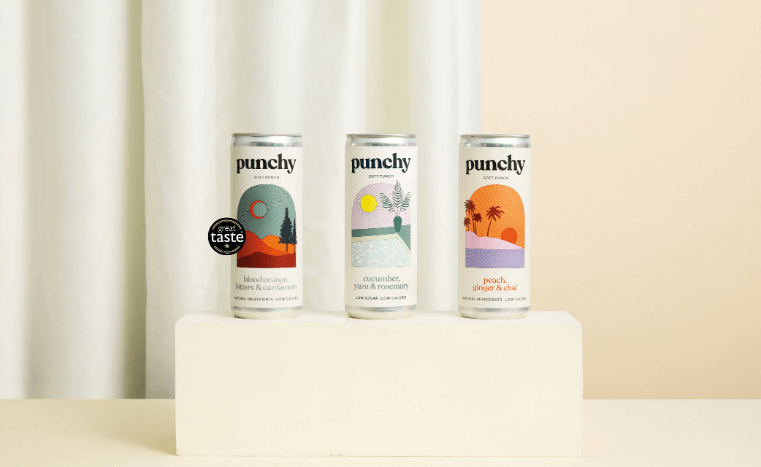 Punchy – the startup participating in the Seedr's program managed to achieve 100% funding
In 2018, Crowdcube and IMPACT, ISDI's startup accelerator, made the first alliance to facilitate European startups funding. Participants were provided with priority access to European investment potential.
Also, Crowdcube signed a contract with Eatable Adventures to co-invest in Spanish startups of food and beverages. The agreement aimed to let private investors attracted by Eatable Adventures use investment opportunities provided by Crowdcube.
Mr & Mrs Smith and BrewDog's Equity for Punks V are live businesses which have surpassed funding through Crowdcube.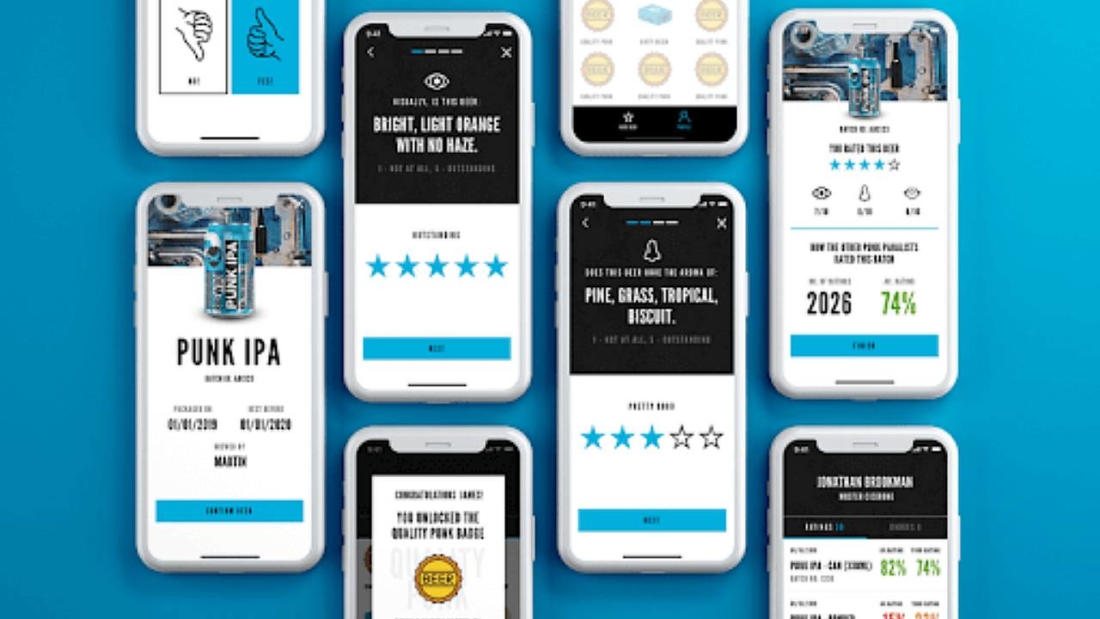 Crowdcube created a couple of other partnerships with TAN (The Accelerator Network Ltd) and L Marks several years ago.
Within the first campaign, TAN's startups and entrepreneurs got knowledge, coaching and venture opportunities from £50k to £5m. Crowdcube experts taught participants how to navigate the process of raising finance. As a bonus, startups got special discounts from Crowdcube.
130 enterprises from the L Marks' community were offered co-investing options as a result of the accelerator's alliance with Crowdcube.
CoPhilly was the first crowdfunding accelerator. By launching a program in 2014, CoFund360 brought together 20 early-stage companies and let them learn, share ideas and gain brand awareness.
The demo day that finalized CoPhilly was a great opportunity for participants to interact with potential clientele, supporters and angels, receive advice and suggestions. Some products like The Monkey & The Elephant coffee debuted at the event.
CoFund360 organizes innovation accelerators twice a year for businesses seeking professional help in everything from ideation to commercialization.
The history saw a lot more examples of fruitful collabs between business accelerators and crowdfunding companies – Cleantech, Chuffed, Collider, etc. Obviously, this turnkey model benefits each party: freshly baked startups, accelerating entities, and crowdfunding investors.
How to combine acceleration programs and equity crowdfunding?
Scientists from Slovak Institute of Industrial Engineering and Management explain how equity crowdfunding and accelerators can combine:
Hyper-accelerator specialized in equity crowdfunding. Just like in classical programs, startups apply for participation, attend workshops and lectures, but there's one difference – the program's goal is to prepare the startup for the fundraising process.
Equity crowdfunding as the target of the acceleration program. Pre-selected projects create and run crowdfunding campaigns. Those who have collected the necessary funding are invited to the acceleration program. Startups-participants receive extra funding from the accelerator.
Equity crowdfunding as funding for the acceleration program. This method is suitable for enthusiasts who lack funding for programs. In return for investments made, backers get stakes in companies-participants. The capital is divided into two parts. One part is used as a seed capital for startups, the other – to cover the program's spendings.
Equity crowdfunding as a part of the acceleration program. Alongside getting ready for business presentation, startups develop crowdfunding campaigns. Right after the demo day, participants launch campaigns striving to collect money with the wisdom of the crowd.
Neither of the above models is possible without an online crowdfunding platform. Since cohort-based programs are temporary projects, founders need quick solutions to build portals from scratch.
Our in-house customisable white-label software, LenderKit, is a turnkey solution that allows you to start or expand your crowdfunding business and help you launch an online crowdfunding platform – be it a startup or real estate crowdfunding platform, P2P lending system, or equity funding portal.

The software framework already has the admin back office, web portal, and marketing site. Besides, it can be fully customized to comply with SEC/FINRA, FCA, SAMA and other regulations to meet your requirements.
Final thoughts
Accelerating programs are quite a new way to support business initiatives.
In changing economic conditions (especially during the global crisis), accelerators help startups achieve financial goals, gain brand awareness and reach out to potential clients faster.
Joining forces with crowdfunding companies or raising funds themselves, entities can multiply the number of successful startups.
If this strategy works out, they can compete with business angels and venture capitalists for appealing yields. And even become the preferable source of financing, who knows.