Manage private placements online more efficiently
Use LenderKit software for private placement to reduce paperwork and automate investment management operations.
LenderKit offers private equity software for real estate and startup investment management in the USA, Europe or the MENA region.
Request a demo
Automate private fundraising
Digitize investment operations
Increase performance
Fast go-to-market solution
Close more private equity deals
Investment software for private equity firms and alternative funds
Manage investors and fundraisers on your private investment platform
When investors or fundraisers register on your platform, you'll see them in the admin area. As an admin, you can manage their accounts, documents, statuses and transactions.
The system will automatically notify users of any changes or opportunities or you can send the updates manually. We can help you create functionality to automate the need to make capital calls and scheduled updates.
Explore the admin back office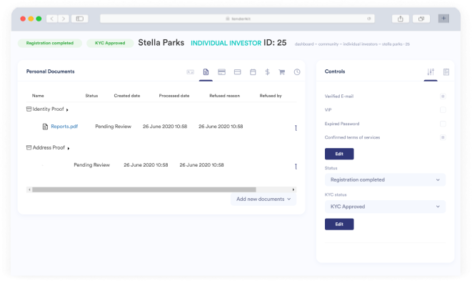 Create user roles to access and collaborate with your team
You can create advisor, investment manager, portfolio manager, lawyer or accountant roles and enable this user types to see only the information you want them to see.
The permissions modules ensures that users in your organization get authorised access to sensitive and important data on your private placement platform.
Learn more about permissions module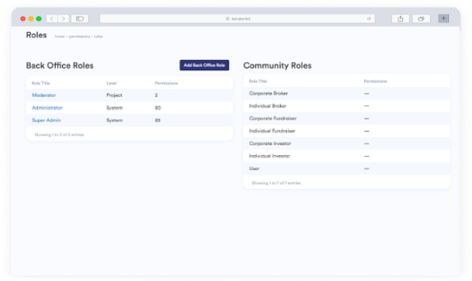 Offer a secondary market to your users
Liquidity can become your competitive advantage. By offering the secondary market functionality, you can allow investors to sell securities to other private investors to free some capital for other opportunities or reach liquidity earlier.
Explore the secondary market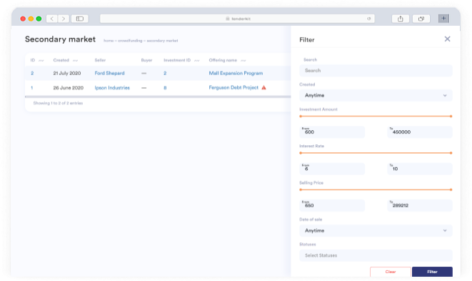 Combine private equity and private debt investment flows
LenderKit provides multiple investments flows in one platform. We already have equity and debt investing functionality and even donations. This will help you offer diversified opportunities to your fundraisers and investors depending on your business model.
About the investment flow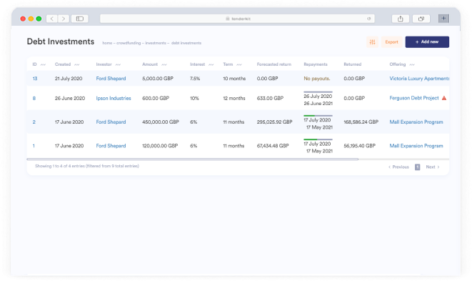 Automate money flows and integrate online payments
Integrations with online payment processors allow you to automate disbursements, payouts and investments. LenderKit provides several integrations with payment gateways out-of-box but we also allow for full customisablity and using the integrations of your choice.
With an integrated solutions, you'll be able to:
Fund deals faster
Automate KYC/AML verification
Digitize distributions
Close more deals online
Reach out to us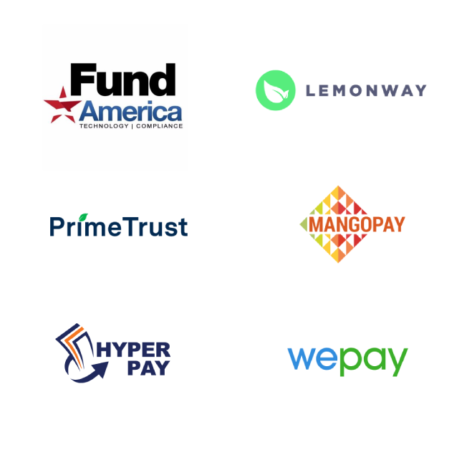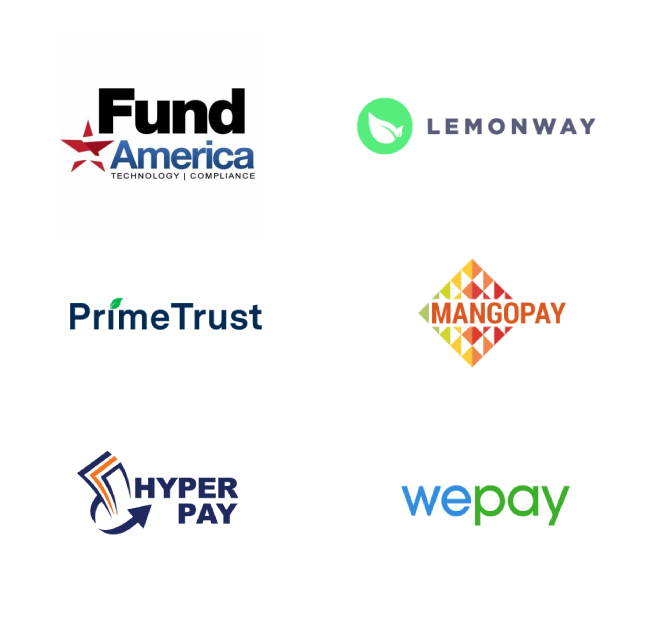 Want to launch a private placements crowdfunding platform?