Crowdfunding reports and white-papers
Explore useful downloads to facilitate your research and learn more about crowdfunding.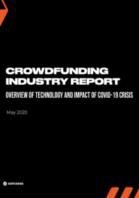 Crowdfunding industry report 2020
Find how crowdfunding platform owners started their businesses, in what industries, for which investor types, how much it cost as well as how Covid-19 impacted their operations.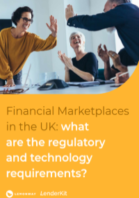 Financial marketplaces in the UK
This white-paper outlines the major regulatory requirements for P2P lending and equity crowdfunding platforms and talks about payment processing, KYC/AML, GDPR and more.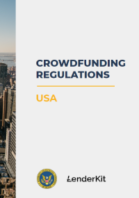 USA crowdfunding regulations
Learn more about the Regulation Crowdfunding, Reg A, Tier 1 and Tier 2, Reg D 506(b), 506(c), 504 as well as the limits to investors, fundraisers and platform requirements in the USA.
Looking to build a crowdfunding platform?
Contact us