Investment software for VCs, private equity and crowdfunding
Automate private placements deal flow
LenderKit offers software for private fundraising to help private placement agents and private equity firms close more deals faster. LenderKit provides robust out-of-box and custom functionality such as:
secondary market
debt, equity and donation flows
permissions module which allows to create custom user roles
make capital calls and have investors allocate interest in the offerings, etc.
More about private placements solution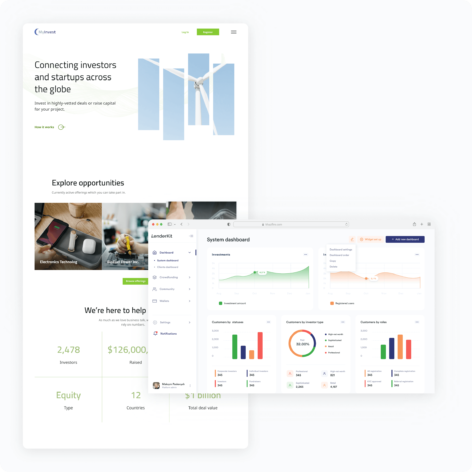 Build a robust loan management platform
Power up your lending business with a tailor-made loan management system that automates money processing, facilitates KYC/AML compliance, integrates credit scoring, and provides insightful data and analytics.
manage borrowers and lenders
monitor transactions
set up custom fees
manage documents and reports
Start a loan management platform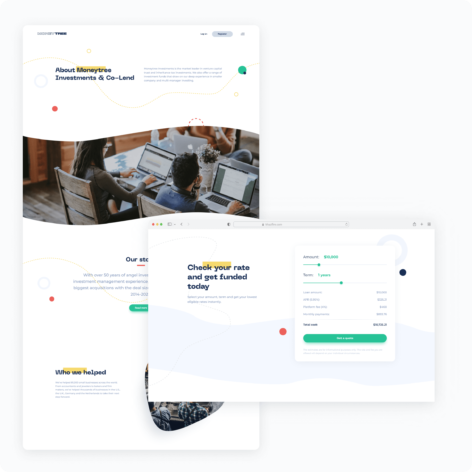 Scale your investment business
Whether you're in private equity, venture capital or angel investing, LenderKit can help you automate your investment business operations and manage deals more effectively.
Regardless of the deal value size you're working with — below 5 million USD or over 75 million USD — we can help you tailor the platform to fit your needs, audience types and regulations.
See investment management software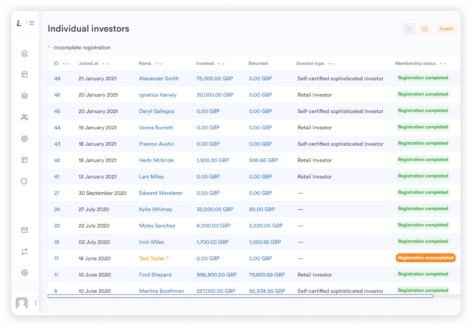 Launch a real estate crowdfunding business
Whether you're operating in the UK, USA or in the MENA region, LenderKit can help you launch a crowdfunding platform fast. Our system provides extensive functionality for real estate developers and investment firms which will help you:
manage investors and fundraisers
create offerings, portfolios, etc.
automate KYC/AML and money processing
facilitate reporting
Explore real estate crowdfunding software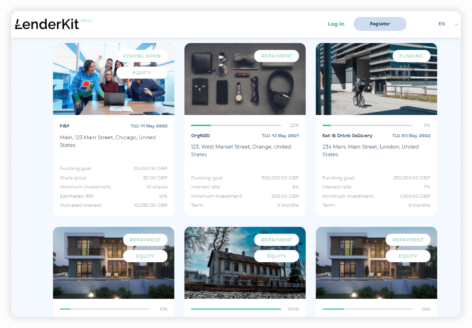 Transform your equity crowdfunding business
Set up an online equity crowdfunding platform and allow investors to invest in startups or real estate projects. LenderKit can become a good software choice if you're an existing business or a startup because it has plenty of features:
secondary market
auto-investing
payout schedules
fees management and more
Explore the equity crowdfunding software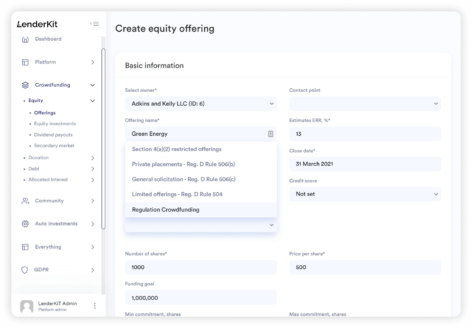 Digitize your P2P lending business
If you're focused on debt crowdfunding or P2P lending and want to match backers and borrowers to facilitate lending operations, LenderKit's P2P lending software may help you achieve your business goals:
Conduct online KYC/AML and credit scoring
Close deals faster
Manage documents and reports online
Explore debt crowdfunding software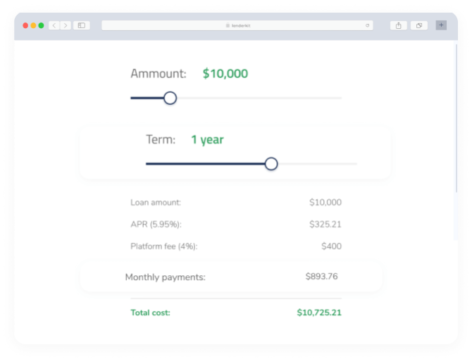 Set up a donation crowdfunding platform
If you're looking a Kickstarter, Indiegogo or GoFundMe close and want to set up a large donation platform or maybe an industry-specific platform for your own audience, LenderKit can help you automate donor management operations.
Provide gifts and receipts
Automate tax form filing
Monetize your crowdfunding portal
Find out how to automate donor management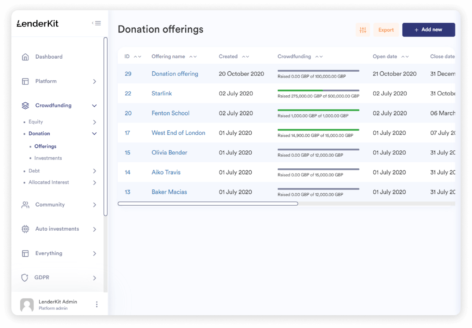 Want to see our crowdfunding portal software in action?