Blomal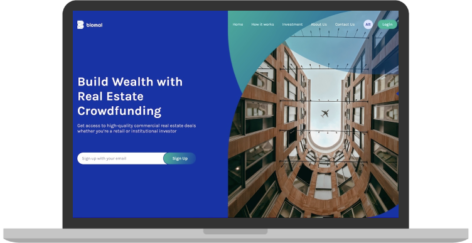 Blomal, a Jeddah-based investment company founded in 2021, specializes in stock funds investing and real estate and investment funds. The firm's assets are overseen by an experienced executive management team.
The company offers many investment products, but to serve retail and professional investors, Blomal decided to launch an equity crowdfunding platform in Saudi Arabia. 
Market focus and target audience
Retail investors
Blomal democratizes access to alternative investing, primarily, real estate and private equity crowdfunding for retail investors in Saudi Arabia.
Institutional investors
Institutional investors may benefit from leveraging the innovation investment platform at Blomal to diversify their capital in the real estate sector and generate profits long term.
Real estate funds
Blomal is raising capital to access high-value fund investing opportunities and bridge the gap between institution-grade financing and retail investors through its online crowdfunding platform.
How Blomal works
At Blomal, our mission is to provide retail and institutional investors with access to real estate investment opportunities in Saudi Arabia and beyond through our innovative crowdfunding platform. We strive to create a reliable, secure, and transparent platform for investors to make informed decisions, and to help them achieve their financial goals.
Why Blomal chose LenderKit
Having checked many providers in the industry, Blomal found LenderKit to be an optimal solution for its price for value.
The primary goal of starting a real estate investment business with LenderKit is to utilize a powerful solution with proven track record.
Grow the investment business online
Have a ready-made FinTech solution with high customizability options
Integrate with third-parties
How LenderKit helped
LenderKit team evaluated the private equity investment platform requirements and third-party implementation options as well as created a high-level roadmap for iterative development. 
We started out with an MVP of a crowdfunding platform, and development of final product in parallel.
Created a roadmap
Set up the MVP platform
Evaluated third-party providers
Advised on the technical matters
Want to build a real estate crowdfunding platform in the Middle East?