LenderKit pricing guide
LenderKit has different product tiers that include monthly/quarterly/yearly subscription fees for the white-label software and a one-time set up fee. As for the custom development part, the costs greatly depend on the level of customizations and are unique to every project.
Here's what the LenderKit pricing structure looks like:
The license costs which are the costs for the use of the software which are a one-time fee and a subscription.

Customisation costs which are the costs for the design or functionality customisations, quality assurance, business analysis, project management and consulting.

Post-launch support & maintenance costs for custom projects — an optional support and maintenance after your project is released.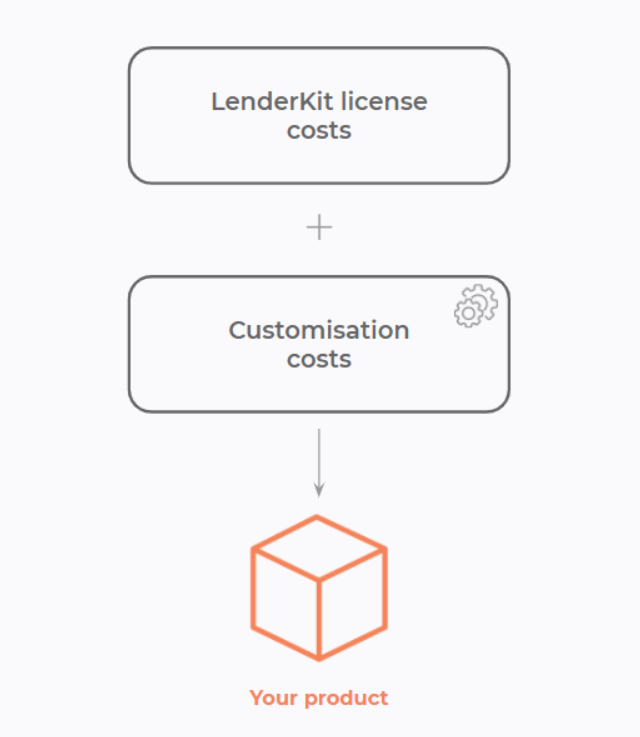 For more detailed information, contact our manager.
Have a specific question not featured in FAQ?