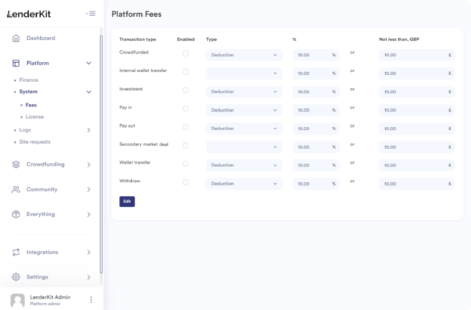 How it works
Whether it's traditional investment management or online crowdfunding, the profits are commissions-based. The LenderKit fees management module allows you to configure different fee types and rates on certain user actions including:
Wallet top-up 
Withdrawals 
Reaching funding goals
Internal wallet transfers
Secondary market trading, etc.
The fee module is critical to automate profit generation on a online crowdfunding platform.