GDPR module
Facilitate the GDPR compliance requirements.
Why would you need GDPR module?
Data regulations compliance is one of the major requirements in Fintech. This feature enables essential functionality that will facilitate your compliance requirements:
Request cookie consent
Allow users to request data stored about them
Allow users to request erasing of their data
Delete user data
Appoint data protection officer (DPO), etc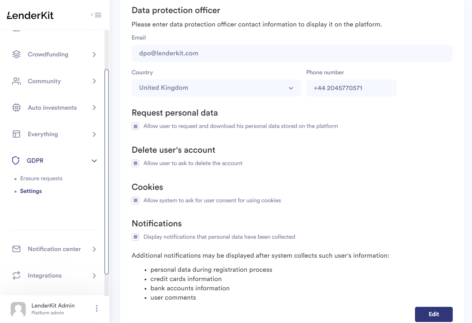 Want to see how GDPR module works?