Allow investors to buy and sell investments
If an investor decides to get their money back faster, they can sell their investments on the secondary market.
Buyers mostly are other investors who purchase investments together with the returns.
Here's what the secondary market on LenderKit has the potential to offer to investors (requires customisations):
sell an investment fully or partially;
set the price for investments based on the recommended amount or the price calculated by the system;
sell investments through auction or without one;
sell investments to a defined buyer or the platform;
negotiate on price.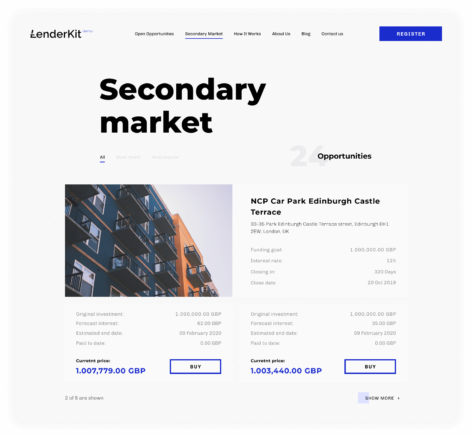 Do you need a secondary market option on your platform?