Is Crowdfunding in Mexico Disrupting Traditional Finance?
With some sources claiming that Mexico is the leader in LatAm's crowdfunding scene, the market is worth paying attention to. 
According to the recent Fintech Radar Mexico by Finnovista, the sector gained 14% for the past year with the number of industry startups reaching 441 in 2020 vs 394 in 2019.
Furthermore, researchers from the Cambridge Centre for Alternative Finance claim that, after Brazil and Chile, Mexico has the 3rd largest (13%) alternative finance market volume.
In our post today, we will explore the crowdfunding scene in the country, discover the state of regulations, and talk about Mexican crowdfunding laws. Besides, you will learn about the key players and kinds of projects they're into.
What you will learn in this post:
The snapshot of the crowdfunding in Mexico
Mexico's alternative financing market soared from 4.5 million USD in 2014 to 233.4 million USD in 2018.

Statista projects that by the end of 2020, equity crowdfunding in Mexico along with debt crowdfunding will amount to 7 million USD adding 15% year-on-year. 
As for a long-term perspective, the number of campaigns in the Mexican crowdinvesting segment will surge to 0.1 thousand by 2024, and the industry will reach new heights of 10.9 million USD.
Beyond that, the average funds raised per campaign in the crowdinvesting sector in 2020 are likely to be 95,623 dollars.
According to P2P Market Data, Mexico makes it to the TOP30 list of active crowdfunding markets; its Americas 5th in terms of crowdfunding volumes. 
Mexican Crowdfunding Regulations and Authorities
The primary law governing crowdfunding businesses in the country is the Fintech Law. According to the latter, a FinTech player needs certain permission to operate as a crowdfunding business. Depending on the type of activities, a crowdfunding business needs to have a stipulated amount of capital.
Obtaining the license is a several-step process: "the license is issued at the discretion of the CNBV prior to the approval of the Inter-institutional Committee, which comprises two members of the Ministry of Finance and Public Credit, two members of the CNBV and two members of Banxico."
Now let's figure out the main regulators that orchestrate the crowdfunding ecosystem in Mexico. There are four of them:
Apart from these bodies, 2 more organization are entitled to monitor and audit FinTech activities in the country:
La Asociación de Plataformas de Fondeo Colectivo
The Association of Collective Funding Platforms is a local organization that unites together the main crowdfunding platforms in Mexico with the main objective of promoting the model and protecting the interests of crowdfunding businesses. 
Apart from forging close bonds among the industry players, setting codes of conduct and industry best practices are only a few of the strategic goals of the organization.
For a year, AFICO has been negotiating the possibility of a unique tax system for crowdfunding businesses in the country. The Association's general manager, Miguel Mejia, has been discussing the matter with The Tax Policy and Revenue Unit of The Ministry of Finance and Public Credit. 
On a tax note. In his interview with El Ceo, the executive notes that the tax framework his organization is lobbying for is similar to adopted in June modifications to The Miscellaneous Tax Resolution bringing changes to businesses that receive their income through digital platforms.
Crowdfunding Platforms in Mexico
Currently, there are many crowdfunding platforms in Mexico that focus on different investment types, audiences and industries. Despite the uncertainties in the regulations, the market is growing.
M2Crowd
M2Crowd allows those who have at least 1,250 dollars to start their investing journey and choose among real estate projects audited by Deloitte and Baker McKenzie. However, the platform is yet to obtain its license to comply with The law for financial technology institutions (Fintech) in Mexico. As with around 80 local crowdfunding businesses, its application is at a halt due to the global pandemic.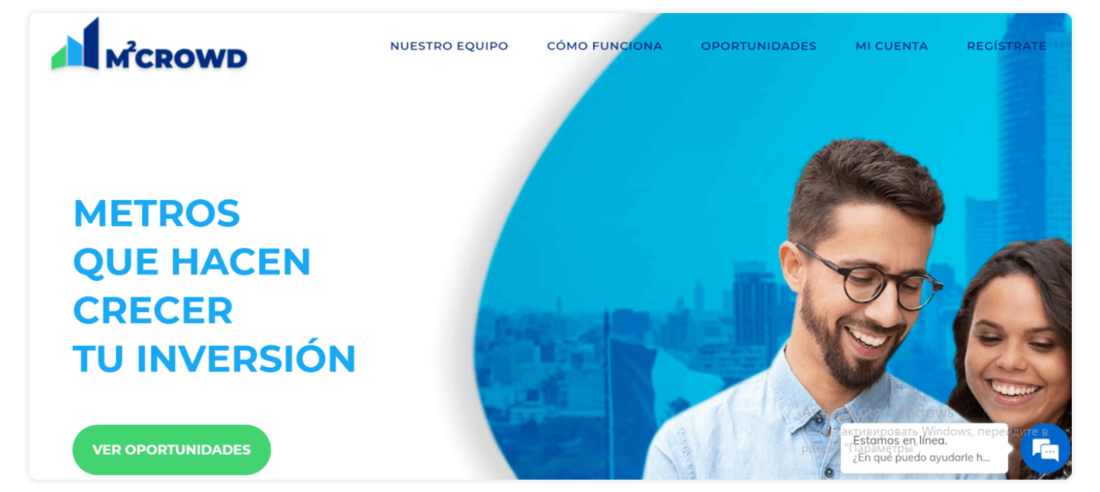 The platform's 'oportunidades' include a variety of real estate projects. The engine offers backers a chance to earn an average of 18% of returns compared to 6% they can make through conventional banking. M2Crowd is one of the pioneers in Mexican real estate crowdfunding that removes the barriers between capital and opportunities.
Briq.mx
Another real estate crowd investing platform with Mexican roots is briq.mx, the country's trailblazer in the sector of alt financing in property projects that was founded in 2015. The platform welcomes investors with as little as 250 dollars of capital to start with and earn 14.6% of annual return on average.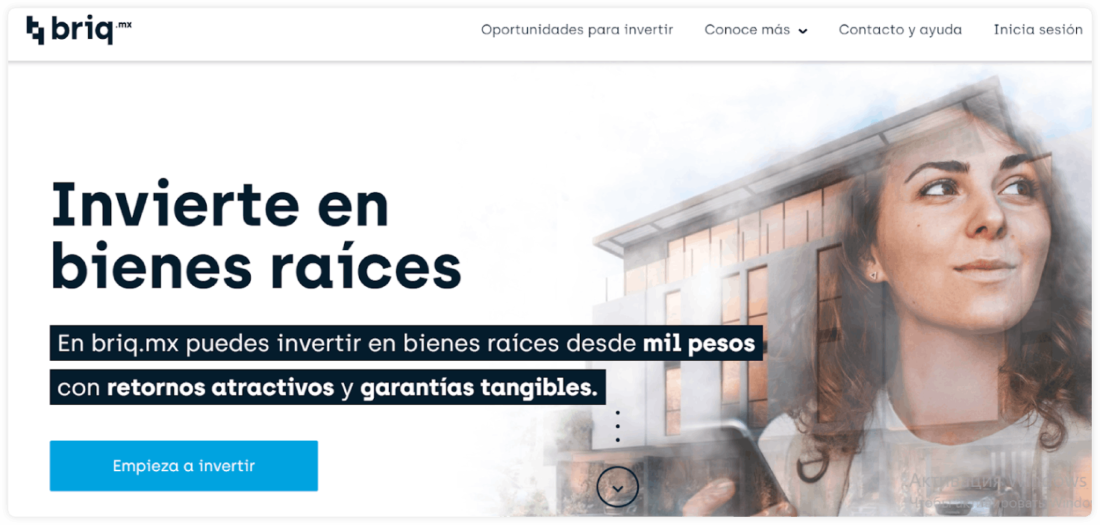 Briq.mx joined ties with one of the renowned brokerage and investment firms in the country, Grupo Bursatil Mexicano (GBM). This alliance guarantees that the project funding goes separately from Briq.mx' operational money. Covering a large pool of backers, the platform serves the needs of both accredited and retail investors. Its license is pending, too.
Prestadero
Prestadero is representative of a peer-to-peer lending market in Mexico. Going unconventional, the p2p platform disrupts the traditional banking sector and offers affordable loans to the public. Its personal loans are offered at a starting annual rate of 8.9% allowing lenders to make anything between 8.9% and 28.9% yearly. 

Starting from 2012, Prestadero has been working as a crowdfunding business offering personal loans. The firm can boast of historical net returns of 10.91% a year. Prestadero is a member of Mexico's Association of Collective Funding Platforms (AFICO).
ِDoopla.mx
This consumer lending platform offers 3 to 36-month loans at as low as an annual rate of 12%. Doopla disrupts debt crowdfunding in Mexico with its 10,000 to 200,000-dollar loans at an interest rate 3 times lower than local banks can offer. Lenders can make 19% of average returns with Doopla.

Recently, the platform raised close to 500,000 dollars at Play Business to go further with its strategy and expand its operations offering more digital credit. As many other crowdfunding companies, Doopla has submitted its application to be the pioneer regulated by the local FinTech industry authority. 
Final Thoughts
The Mexican crowdfunding sector is booming with more and more players emerging and industry organizations co-planning with authorities for further development of the niche.
To become a true industry leader, the country needs to wrap up with creating a solid legal basis to seamlessly regulate crowdfunding and offer more investment opportunities for entrepreneurs and the general public alike. Currently, whether it's too much or too little regulation in the country, every business has to decide for itself.
Mexican crowdfunding software companies are yet to tap into made-to-order or white label crowdfunding solutions and offer a robust foundation for entrepreneurs eager to reap the benefits this emerging market of digital financing has and enter a lucrative niche.
If you are not sure about your technical needs and capabilities, it's always easier to call on an expert. At LenderKit, we can help you build a crowdfunding platform either from scratch or by using our white-label software to easily tweak it to your requirements and help you launch faster or scale your investment business.