Stripe vs PayPal for Crowdfunding
In crowdfunding, a platform performs the role of an intermediary between a project owner and investors. There may be different ways of how platforms could facilitate transactions, but generally, to do it on a large scale, the platform needs to acquire a license for a payment processing service which is a long and tedious process.
This is why most crowdfunding platforms prefer to use the services of licensed payment processing solutions.
Among plenty of such solutions, Stripe and PayPal take a special place. These two payment processing providers are among the leaders in the world based on the volume of funds processed.
In 2020, Stripe processed over $400B.
In contrast, Paypal processed over $1,36 trillion in 2022.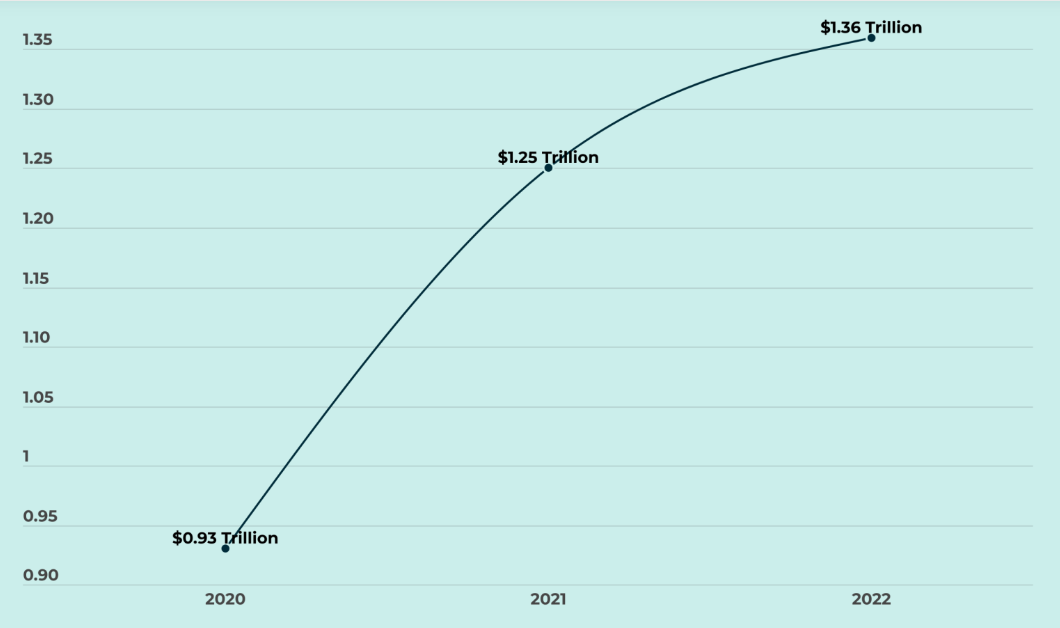 However, it is believed that these payment processors are good for donation-based flows only, while for equity and debt-based crowdfunding deals, they are not suitable.
Let's explore the Stripe and PayPal potential for equity crowdfunding based on the following criteria.
Geographical coverage
API documentation clarity
Payment processing

KYC/AML verification
Maximum transfer sum
Availability of an Escrow Account for investment-type operations
| | | |
| --- | --- | --- |
| | Stripe | PayPal |
| Geographical coverage | 195+ countries | 200+ countries, in many of them – limited functionality (impossible to use as a payment gateway) |
| API documentation | + | + |
| KYC/AML verification | + | + |
| Maximum transfer sum | $999,999.99 | $60,000 for verified accounts, $500 for unverified accounts |
| Escrow account | Not available, can be used the delayed payouts functionality instead (not fully compensates) | Not available |
What you will learn in this post:
Geographical availability
Stripe is a major payment processing service available in more than 195 countries, with the core functionality available in all of the listed countries. Some functionalities may be available in some countries only (e.g. taxation), but even with this remark, Stripe is a fully functional solution wherever it is supported.
It means that a platform with Stripe integrated as a payment processor is able to receive payments from all around the world.
PayPal claims to be present in over 200 countries but in many of them, the functionalities available to users are limited. So, in many countries, PayPal can be used only:
To pay for purchased products
To send funds without an option to receive or store them in a PayPal account.
Also, a platform that integrates PayPal as a payment processing service, will be able to receive funds only from countries where PayPal is available.
API Documentation
Both platforms are widely used by online merchants, subscription businesses, leading e-commerce solutions, and other types of businesses, and they both are known for very clear API documentation.
Payment processing
Both providers are known for their reliability and safety. However, to be used for crowdfunding, they shall comply with certain requirements.
KYC/AML verification
Both Stripe and PayPal require customers to verify their accounts. The KYC/AML processes depend on the requirements of the country where the customer is located, and on other parameters. So, in some cases, it is enough to provide the required information such as the customer's personal data, connect a bank account or a bank card, and that's it. In some cases, this information is not enough, and a payment processing service may request to send a scan of a valid ID or other information.
Considering that both providers are regulated, they fully comply with KYC/AML requirements.
Maximum transfer sum
The maximum amount that can be charged via Stripe is $999,999.99 which is perfectly suited for investment-based crowdfunding.
In the case of PayPal, it is up to $4,000 for unverified accounts with a maximum sum of a single transfer of $500, and up to $60,000 for a single transaction for verified accounts but in some cases, this sum may be reduced to $10,000 only which makes it difficult to use the account for top-tier investment offerings.
Thus, users with unverified accounts may find it difficult to use investment-based crowdfunding platforms where minimum investment sums fit into the limit set by PayPal. However, such accounts work for donations.
The maximum limit for a single transfer for verified accounts is suitable for the majority of investment-based crowdfunding platforms.
Availability of an escrow account for investments
Escrow has a precise definition as a "contractual arrangement in which a third party receives and disburses money or property for the primary transacting parties, with the disbursement dependent on conditions agreed to by the transacting parties." None of the mentioned payment processors offer escrow services.
However, Stripe offers more flexibility for platform owners by offering them the functionality of delayed payouts. This functionality can be used in cases when refunds may be possible. To use delayed payouts, a customer shall set up the value of the schedule interval, and Stripe will hold the balance in the account until the account holder specifies otherwise. There is a maximum holding period for delayed payouts, it depends on the country.
| | |
| --- | --- |
| Country | Holding period |
| Thailand | 10 days |
| United States | 2 years |
| All other countries | 90 days |
This functionality is set up manually for each case, thus, it may be not the most comfortable way to replace the escrow account service but at least, Stripe offers an alternative while PayPal doesn't do it.
Stripe vs PayPal for crowdfunding
Let's compare Stripe with PayPal a bit more and find out which types of projects they are most suitable fore and whether it's a good choice for investment-based businesses.
PayPal
PayPal is used for donation-based crowdfunding such as GoGetFunding, and even offers to create a fundraiser by using the provider's functionality. PayPal limits this option to specific cases:
Reaching a lot of people to raise funds to support someone of something you care about
Raising money from a small group for a personal reason (e.g., a birthday)
Raising money for a charity.
Each fundraiser can collect up to £20,000 GBP and be live for 30 days. If one is raising funds for a charity, the maximum amount is not limited. However, the list of charities is provided by the payment processor, and all the donations go to a selected charity through the PayPal Giving Fund and are granted to the selected charity according to the Donation Delivery Policy.
However, one can hardly find it as a payment option applied by a reward-based or investment-based crowdfunding platform, with limitations on the maximum transfer sum and the absence of an escrow account service being not the only issues.
So, Kickstarter notes that the platform doesn't use PayPal due to the payment processor's usage policies. PayPal provides buyer protection to payers according to which backers can request their funds back. It can affect the completion of the project being funded in a negative way.
Another issue is the wide range of limitations specified in the PayPal Acceptable Use Policy. It is required to have special permission to use PayPal for many cases, among which are also those businesses that use crowdfunding for raising funds.
Stripe
As we've found out, the functionality of delayed payouts in Stripe can potentially be used for equity-based crowdfunding, however this way is more complicated than integrating a payment gateway that offers all the required functionality.
Stripe is also widely used for donation and reward-based crowdfunding. The same Kickstarter that doesn't offer its investors an option to send funds via PayPal collaborates with Stripe to expand its services to all the countries where Stripe operates. Such an expansion required Kickstarter to comply with all the supported countries' regulations and tax code policies – matters that can be also handled with the help of Stripe.
The exact use cases of equity crowdfunding and Stripe remain unclear. At least 3 platforms like CrowdFarming, Octopus Energy and AJ Bell use Stripe for some sort of crowdfunding activities.
AJ Bell had the ability to settle funds automatically into different accounts, ultimately reducing friction for AJ Bell's mobile customers.
So, there's no clear evidence that Stripe can actually be used for equity crowdfunding, but it all boils down to what payment method investors use to top up a wallet or pay for investments. If were are talking about credit cards transactions, Stripe and PayPal are seem to work fine.
How to Launch a Crowdfunding Platform with LenderKit
For a simple donation-based platform both PayPal and Stripe are fine. However, you may want a more complex solution that would integrate investment-based flows. In such a case, the best option is to look for a fully functional white-label solution such as those offered by LenderKit.
With LenderKit, you can get investment solutions for VCs, private equity, and crowdfunding, or even combine all these flows in a single platform. All the required integrations such as payment solutions, identity verification, and digital signature providers are also available.
To find out how it all works, you can request a demo session, and if you want to discuss your business needs to choose the best solution for you, please contact our sales team.