Overview of Crowdfunding in Malaysia
Equity crowdfunding (ECF) in Malaysia thrives and flourishes thanks to the support of the government who sees it as a means for capital markets development.
For the past 5 years, ECF providers have fundraised RM199 million (approx. $48M). Despite the global lockdown, the local market has seen a significant growth of 278%.
This is an amazing result for the country with alternative financing in its infancy.
Let's figure out how equity crowdfunding started in Malaysia, where it is now and what the future holds for the local industry.
What you will learn in this post:
Malaysia crowdfunding regulations
Malaysia was the first country from the ASEAN region to create regulations with a specific focus on equity crowdfunding and its evolution.
The main crowd investing regulatory bodies are the Securities Commission Malaysia (SC Malaysia) and the Bank Negara Malaysia (Malaysia's central bank).
The SC Malaysia acts according to the Securities Commission Malaysia Act 1993 and is in charge of issuing legislative documents for crowdfunding companies and observing national capital markets.
There are two capital markets in Malaysia: Main Market and the ACE Market. The former is for established companies with stable financial records. The latter serves those companies who can't qualify for the Main Market.
The issuing of shares in listed markets is generally carried out through the Bursa Malaysia Securities exchange.
Main legislative documents:
These guidelines establish requirements for different market players including investors, issuers and platforms. Here's a brief overview of the rules that Malaysian crowdfunding platforms and other players are expected to follow and be aware of:

Platforms should:
operate in a fair and transparent manner
manage risks associated with crowdfunding activity
protect investors and their interests
make sure there are necessary people, tech and capital resources allowing platforms to act as middlemen
control the fundraising and investing limits
monitor AML activities

Issuers should:
comply with the registration rules
raise up to RM3 million within a 12-month period, the total maximum amount of funds raised is RM10 million
disclose business and financial information
not advertise their offerings except through the crowdfunding platform

Investors should:
comply with the investment limits, they're different for different types of backers: sophisticated (no limit), angel (max – RM500,000 within a 12-month period;), individuals (max – RM5,000 per issuer)

The SC Malaysia regulates P2P financing platform operators by registering them as Recognised Market Operators.
Regarding the regulatory environment in Malaysia, the majority (80%) of platforms reported that the current regulation was adequate and appropriate.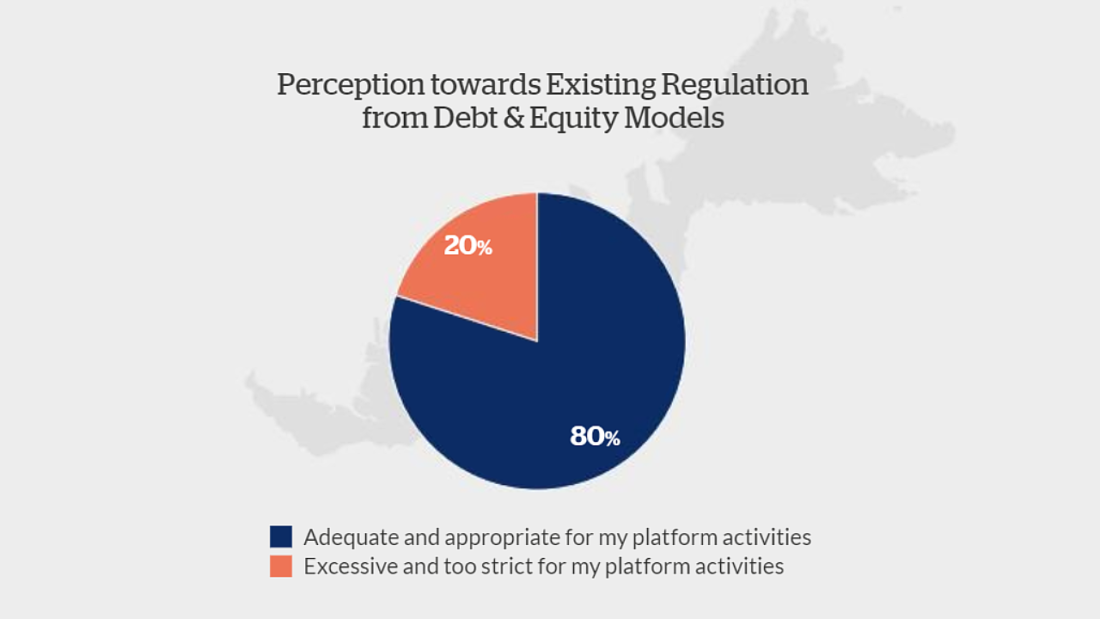 Crowdlending and equity crowdfunding in Malaysia: overview
The Malaysian crowdfunding industry is young. It first made news in 2015. The Deputy Finance Minister announced that 6 companies were approved by the SC Malaysia and could now provide crowdfunding services under the Bill regulating this niche.
Since that time, RM199 million have been raised benefiting 150 issuers through 159 campaigns.
In the aftermath of the COVID-19 pandemic, the SC Malaysia took measures to increase the investment demand on the alternative markets:
granting of a limited tax deduction to individuals for amounts invested in ECF ventures
the upper limit for ECF fundraising was increased to RM10 million
Companies with up to 10 million paid-up capital got access to the crowdfunding market
A secondary trading framework (secondary market) for ECF and P2P backers was launched to create exit opportunities for backers
As a result, RM631.04 million were raised by issuers on ECF and P2P financing platforms in 2020 (to compare, in 2019, RM441.56 million were raised.
The regulator reports that 57% were raised for business expansion while 97% of financing issuers raised funds for working capital.
Also, in 2020, issuers shifted towards larger fundraising amounts, with 84% of campaigns raised beyond RM500,000 mark.

Speaking about p2p financing, since 2017, 2,801 issuers managed to raise a total of RM1.14 billion through 15,862 successful campaigns, 77% of which involved shorter-term financing.

Hot trends in the Malaysian crowdfunding market
Let's have a closer look at some of the top growing Malaysian crowdfunding markets with promising opportunities for investment businesses and new crowdfunding platforms.
Shariah-compliant equity crowdfunding platforms
The cornerstone of Malaysian Islamic Finance is Islamic principles of alternative financing – the ethics of transparency, justice in dealings, and social impact.
Ethis Group is the pioneer of shariah-compliant crowdfunding in Malaysia. Since 2015, Ethis has been bringing together retail investors with impact investment offerings.
The main focus is on short-term SME-financing, housing development projects, high-growth tech companies, income-generating assets and impactful charity.

Malaysia is an ideal market for Shariah-compliant crowdfunding offerings and the Sukuk deals. It has an innovative capital market infrastructure and flexible regulations.
Sustainable and responsible investment
Sustainable financing is closely aligned with the idea of Islamic finance. It plays a significant role in Malaysia and first was introduced in 2014 alongside the issuance of the Sustainable and Responsible Investment (SRI) Sukuk Framework.
The goal is to promote SRI investing that meets the international standards and best practices of transparency and disclosure documents.
The pillars of the framework:
alignment with the United Nations Sustainable Development Goals (SDGs)
investor diversification
key areas of investment: green, social, sustainable and Waqf properties / assets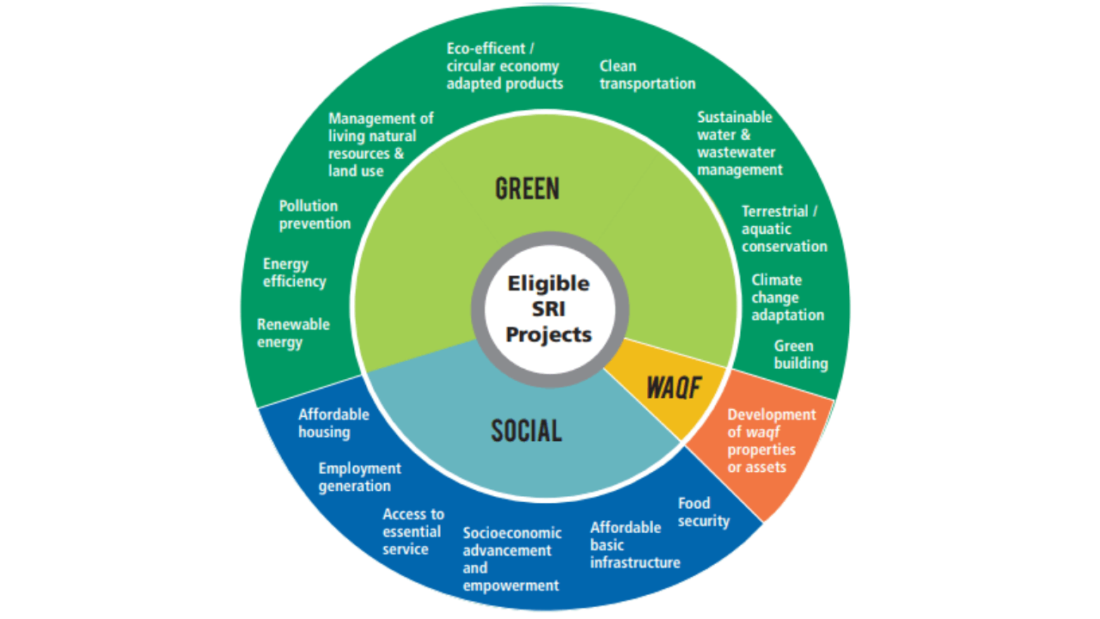 SC Malaysia offers a couple of incentives for SRI platforms: tax deduction on SRI Sukuk issuances, Green SRI Sukuk grant schemes.
Property crowdfunding in Malaysia
The CS Malaysia requires real estate crowdfunding companies to be registered as property crowdfunding operators (PCF operators) and doesn't endorse or prescribe for a specific property crowdfunding model.
Although the body doesn't impose any strict and special requirements for this niche, there's only one property crowdfunding platform in Malaysia now.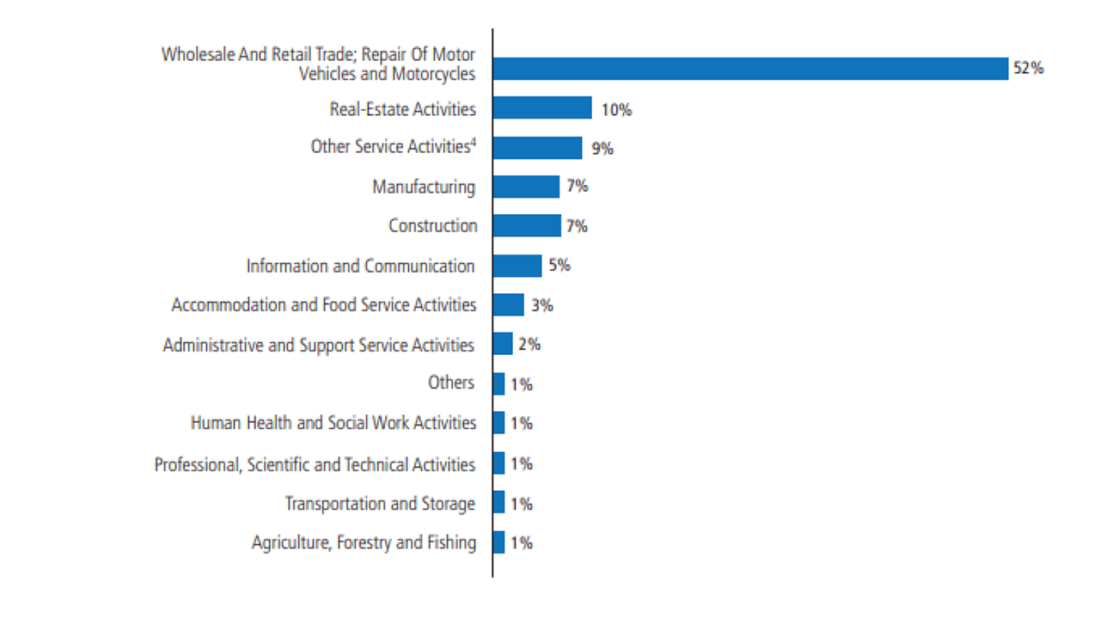 FundMyHome is the first property crowdfunding platform in Malaysia.
The company started with an idea to solve market inefficiencies through PropTech.
FundMyHome is on the mission to open up the property market for everyone. The min investment amount for backers is RM5,000.
Backers can access vetted projects by developers while home buyers can own a home at only 20% of the property purchase price.
Top Malaysian crowdfunding companies
To help you better research the Malaysian market and define your competition in a particular niche or business model, we've gathered a few crowdfunding platforms there. Check out the most popular crowdfunding companies from Malaysia.
CapBay – a crowd lending company, the provider of p2p business loans to businesses of all sizes who can obtain short-term financing and banks and investors who want to participate in high-quality financing deals.
Funding Societies Malaysia – another company operating in the area of business lending. The company supports SME owners by providing access to funding from individual and institutional investors.
pitchIN is a registered operator in Malaysia offering companies to raise funds from the general public and investment community.
MyStartr is the leading fundraiser for creative projects in Malaysia.
GiveMy is the online fundraiser helping educational projects get the necessary funding.
Ethis Group – an Islamic equity crowdfunding company operating in several markets (Indonesia, Malaysia, and Dubai). The company brings entrepreneurs and the community of investors together.
Ata Plus is a blockchain enhanced Equity Crowdfunding online platform matching world-class businesses and investors.
Crowdo – a digital financial solutions platform powered by Neobank technology for SMEs in emerging markets.
Eureeca is a multi-regulated equity crowdfunding platform offering high-yield potential investment opportunities from the Middle East, Europe, and Southeast Asia.
Fundnel is operating as a private investment platform leveraging technology and data for new opportunities in growth & pre-IPO companies.
LenderKit – a crowdfunding white-label software to help you enter the Malaysian market
Planning to enter the Malaysian crowdfunding market with a feature-rich Reg-compliant platform? Consider using LenderKit, a white-label crowdfunding solution for regulated investment businesses.
LenderKit can help you build anything from a peer-to-peer lending platform to a real estate investing platform to an equity-based platform for VCs in the USA, UK, Europe, Saudi Arabia or other regions.

The pain points LenderKit solves:
Source more deals
Attract new investors
Grow your business online
Increase efficiency and ROI
Automate KYC and payments

Main LenderKit toolkit:
Powerful back office for individuals and teams
Crowdfunding portal for investors and fundraisers
Responsive crowdfunding marketing site


And some of the basic features
Investment flows
Fees management
Secondary market
Permission settings
E-wallets
GDPR module
LenderKit has already helped many crowdfunding businesses and investment firms to launch an online crowdfunding portal in different countries and niches.
Check out our customer success stories to learn more about how LenderKit helped them optimize or launch their crowdfunding business.
Malaysia crowdfunding: the bottom line
Malaysia isn't only an exotic tourist destination, but also a powerful crowdfunding hub with wide investment opportunities.
The government actively supports the development of alternative finance in the region as it considers it as a stimulus for the overall economic development.
The Malaysian regulatory framework is business-friendly, proactive and flexible. The main focus is on facilitating equity crowdfunding, p2p loans, SRI investments and Shariah-compliant financing.
With not so many players on the landscape, the market seems to be very appealing for international players and emerging local companies.
If you'd like to build an online crowdfunding platform in Malaysia, reach out to us and our Fintech Strategist will answer your questions regarding crowdfunding software and how to implement it for your business.