Mobile-optimised crowdfunding websites
We designed several layouts for your crowdfunding website which you can set up quickly and start promoting your investment business.
Business
Highlight your expertise, decades of experience, wisdom, and authority with a classic "Business" theme. A perfect choice among private equity and venture capital firms looking to scale online.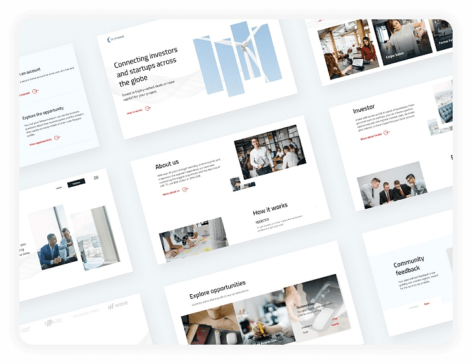 Startup
Share your passion for startups with your audience and clientele. The "Startup" theme is a perfect combination of ambition, confidence, and resilience. The best fit for debt or equity crowdfunding platforms.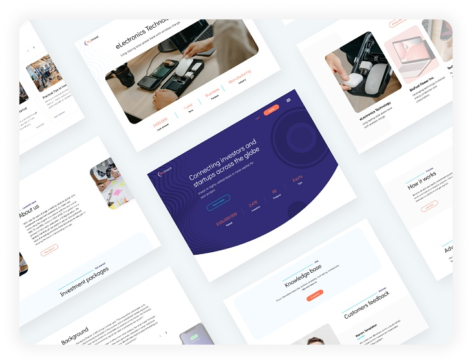 Alternative
The "Alternative" theme is truly unpredictable. When others are hesitating, your keen and rock-solid decisions impose respect, trust, and admiration.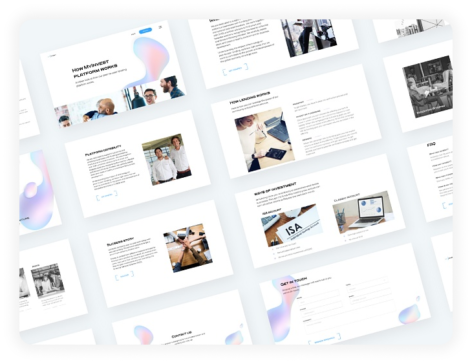 Millennial
In the classic spirit of the generations Y and Z, the "Millennial" theme is breaking the standards and allows for creating new frameworks and behaviour. With a fresh-looking design and luring styles, it's impossible to predict the theme's capabilities.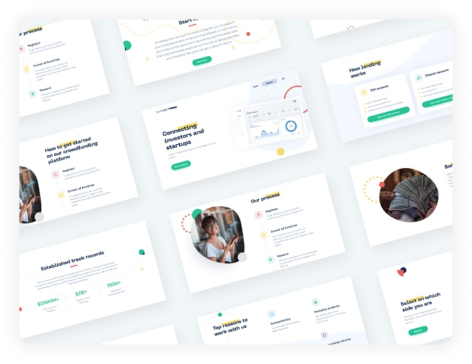 The advantages of the crowdfunding themes for your marketing website
Connects with LenderKit admin panel
A theme can be integrated with the LenderKit admin back office and web portal, so all the data you gather is stored in the system.
Helps to onboard early customers
Crowdfunding website themes are designed for early-stage promotion and full scale launch of a crowdfunding platform.
Allows for WordPress content management
Create custom landing pages with our in-built theme builder which you can use to build a beautiful crowdfunding website.
Clean and clear design
The world of finance can be challenging, but it doesn't mean that online investment and crowdfunding platforms have to be complicated.
LenderKit comes with a predefined ready-to-use themes that offer the key information in a calm and friendly way. Bold titles, lots of air and spacing facilitate user experience by making things easy to find and quick to understand.
By adjusting the logo and colours to match your branding in the theme builder, you can have a working platform quite quickly.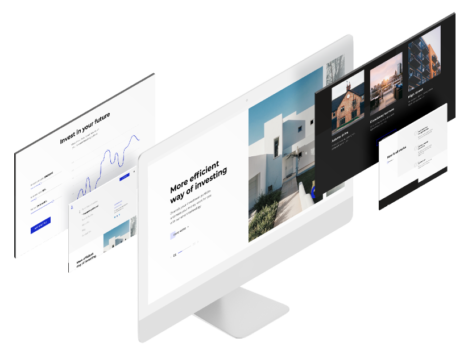 Mobile optimised experience
Since people tend to browse on the go, their interaction with the platform on any mobile device must be seamless.
It's not necessarily that they sign up or start investing with a smartphone; however, they can learn how your platform works on a mobile device and continue browsing later using a laptop.
If the whole cross-device experience is smooth enough, it gives your business more credibility and builds trust.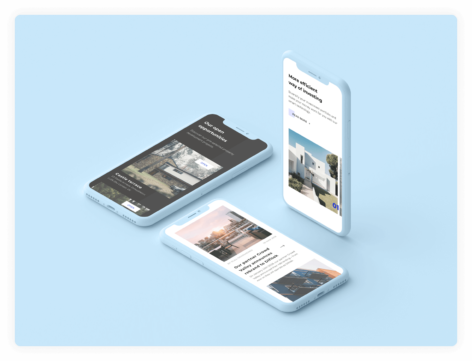 Investment offerings with focus on what's important
The way you present your crowdfunding opportunities to the users determines the success of your business in some way.
That's why we offer you a ready-made themes that we've designed keeping your potential clients in mind. They don't need to read extra small copy or look for numbers in unexpected places, because the key details are laid out honestly and as is: offering description, property documents, investment term, interest rate etc.
View the investment flow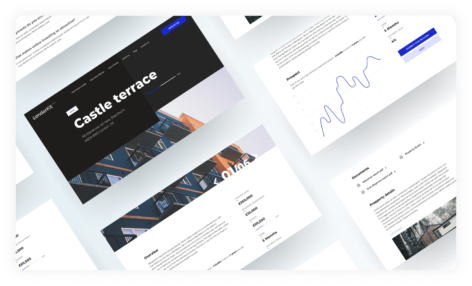 KYC ready investor onboarding
The registration process in the default theme comes with a questionnaire that allows you to filter out those potential customers that have insufficient knowledge of the investment nature and could potentially harm their financial well-being.
For early-stage crowdfunding platforms, the registration can be narrowed down to basics like name and email to help you onboard users for further marketing campaigns after you obtain a license from the regulator.
How user dashboards work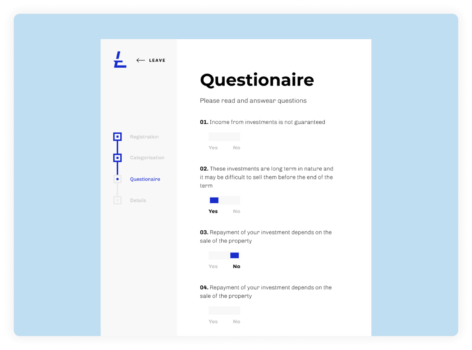 Tell us about your idea and find out how we can help