Crowdfunding for Energy Projects: Market Overview and Business Model
The European Fund for Strategic Investments has allocated 29% of all resources approved by the European Investment Bank to the energy sector, with key projects in renewable energy and energy efficiency. 
Normally, energy efficiency projects are small, highly fragmented, and their use cases for a business are not clearly defined. That's why they are perceived as risky by investors and as a result, financing of such projects is not sufficient. However, crowdfunding for energy projects is expected to make a difference in the long-term financing of energy-efficient businesses.
What you will learn in this post:
Sustainable energy investing in Europe
All projects that received the funding aim at reducing and eventually eliminating the carbon footprint in the electricity sector. Among them, the major sustainable investment projects are:
Energy-related projects benefit not only from the availability of financing. Also, stakeholders in the sustainable energy projects receive technical assistance when they register a project through the European Investment Project Portal, and they can use the advisory services provided by the European Investment Advisory Hub. 
Crowdfunding platforms for energy projects
Along with government funding, energy-sustainable projects can raise funds on a number of crowdinvesting platforms. Here's a list of the major energy crowdfunding platforms in Europe:
Spreds

Spreds is a Belgium-based equity crowdinvesting platform that focuses on real estate, health & science, and green energy, among other directions. This is the first fully regulated platform that combines a comprehensive online digital portfolio and an accredited and tax-transparent legal structure to enable efficient collaboration between investors and innovative entrepreneurs. 
The investment opportunities are open to both individuals and companies. The platform charges 5% of the deal, and the minimum investment of 100 Euros is low enough to enable every individual to benefit from the investing offerings.
Bettervest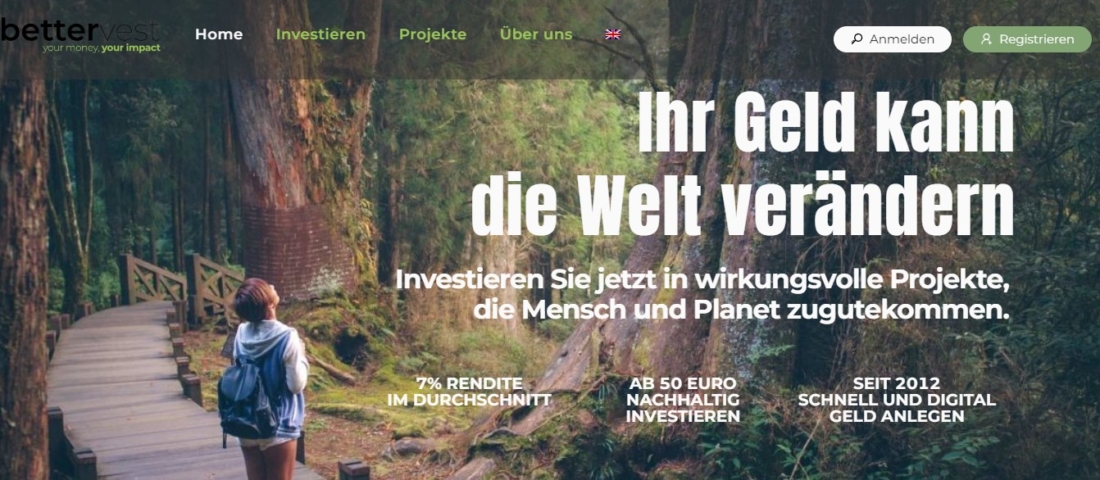 Bettervest is a Germany-based equity crowdinvesting platform targeted at energy-efficient projects that help to conserve resources, reduce CO2 emissions, and reduce expenses. The platform finances sustainable projects all around the world and with it, helps to shape a more climate- and ecology-friendly society and economy.
The platform charges an interest rate of 6-8% from a deal, and the minimum investment is just 50 Euros which makes investing in green energy projects available for anyone.
Rockets Green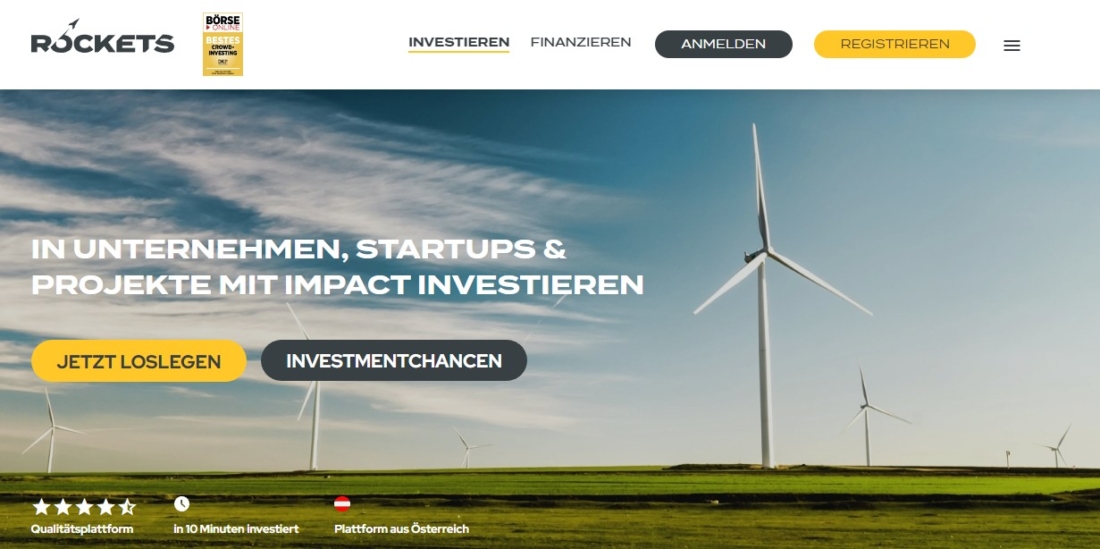 Rockets Green is an Austria- and Germany-based debt crowdinvesting platform that enables everybody to invest in projects that shape the future. Behind the energy crowdfunding platform, there is a team of experts in a variety of fields united with a single aim – to make the world better. 
The green energy investment platform enables every full–aged individual who resides in Austria or Germany to invest in sustainable companies. For companies and corporations, investing is possible through being represented by a natural person. The minimum investment is 250 Euros.
ZonnenpanelenDelen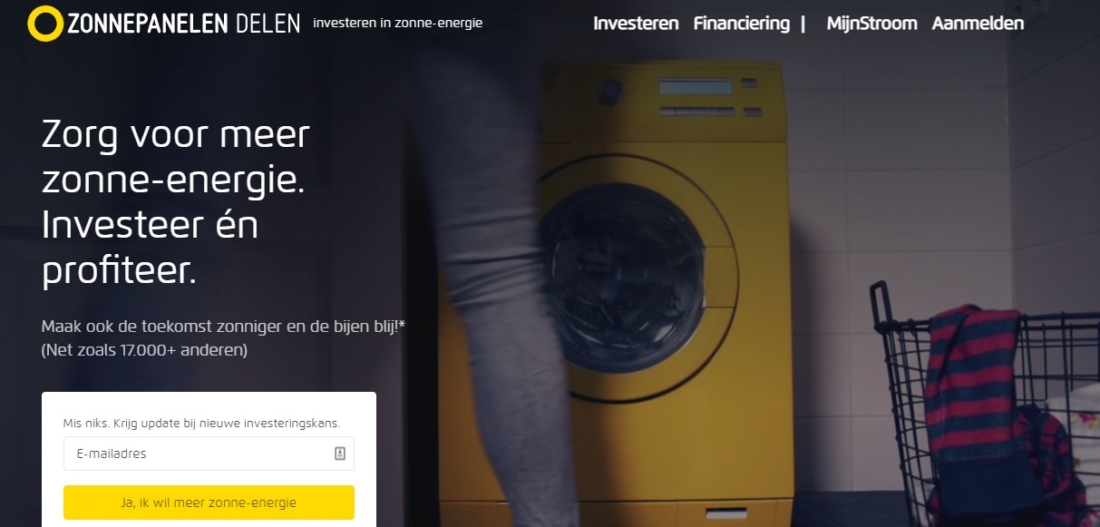 ZonnenpanelenDelen is a mini-bonds investing platform from the Netherlands that focuses exclusively on solar energy projects. Investments are made in the form of mini bonds (25 Euros is the minimum) with a variable annual interest that depends on the volumes of solar power generated by the project.
Crowdway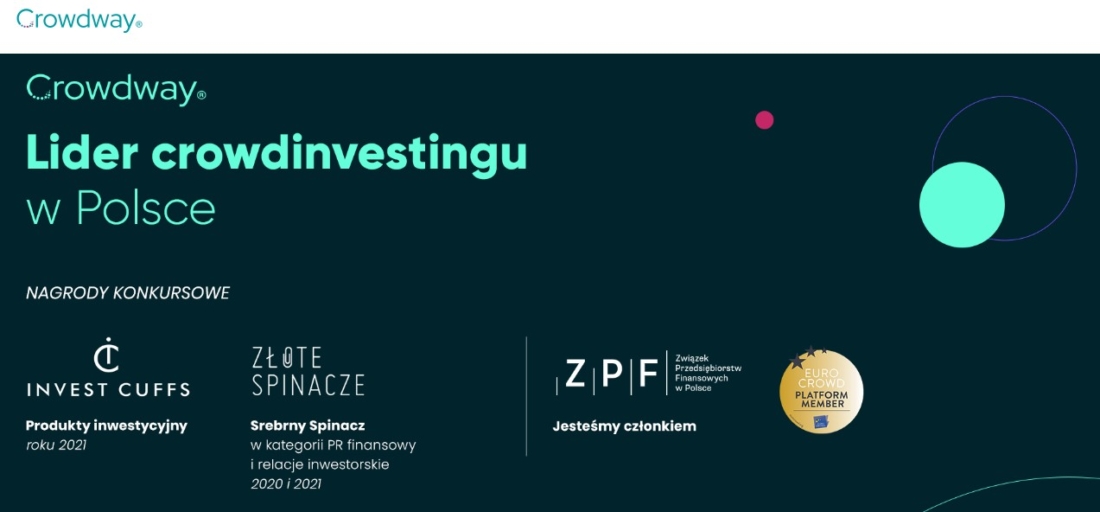 Crowdway is the largest equity-based crowdinvesting platform in Poland that focuses on startups, SMEs, and green energy projects. The platform is a winner of multiple awards including such as Invest Cuffs: Investment Product of 2021, Golden Clip 2020 and 2021, and many others. 
Everybody who is 18+ years old can participate in the offerings, and the minimum investment is 50 Euros.
Alternative investment funds in the energy sector
Energy projects can count not only on governmental investments or funds raised from crowdfunding. Alternative investment funds are becoming increasingly interested in investing in the green energy sector.
Allianz Global Investors
Allianz Global Investors is an investment fund with over EUR 500 billion of assets under management for both institutional and retail investors all around the world. The sustainable investing fund offers fixed-income, equity, private market, and multi-asset strategies. Investing across the Sustainable Development Goals (SDG) is one of the directions in which the fund operates. 
Within the SDG, the fund embraces a wide range of directions such as social inclusion, health, education, food security, financial inclusion, water, energy transition, and clean land, among others.
The fund's specialists select companies based on detailed fundamental research and the company's contribution to the SDG. A theme-based approach is applied when a company is categorized within a specific theme or topic. Such companies, as the fund's specialists believe, have great growth potential, are more resistant to market turbulences, and benefit from regulatory policies.
Energy Infrastructure Partners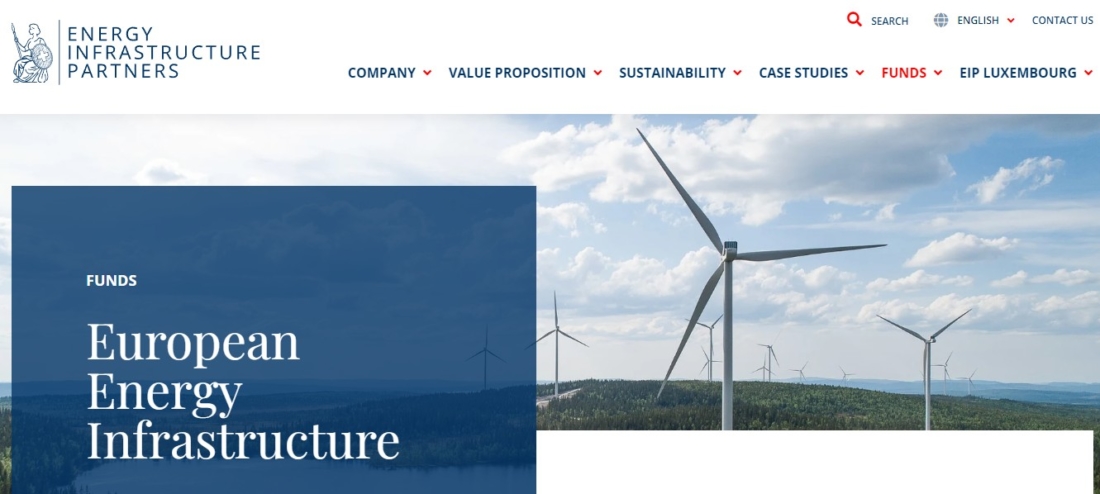 Energy Infrastructure Partners is another ESG investment fund that focuses on direct energy infrastructure investing with a focus on top-quality renewables and system-critical assets.
The fund's experts rely on their extensive global network of partners in the energy sector to identify and select the most promising opportunities and manage them in a sustainable manner.
With it, the fund contributes to positive economic and social development, secures the retirement provision for the population, and enables the energy system transformation.
Creating a platform with a focus on sustainable energy investing
The green energy sector is growing and attracting the attention of more investors. That's why it may be the right time to open a crowdinvesting platform with a focus on sustainable energy investing. With LenderKit white-label crowdfunding software for sustainable investment businesses, you can do it fast and without excessive expenses. 
LenderKit comes with an extensive set of out-of-box features that enable you to launch your ESG crowdinvesting business within the shortest time and customize it to reflect your vision and aims. The crowdfunding solutions cover both investment-based and non-investment based crowdfunding models, with each model having its unique flow and functionality. It is possible to combine several flows to offer your investors even more flexibility.
To find out details, please contact our sales team, and to learn more about how the solution works, explore the LenderKit virtual tour.