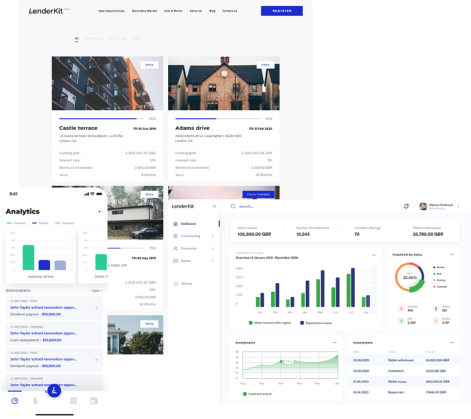 Jumpstart your online investment business
LenderKit is a flexible white-label crowdfunding software for regulated investment businesses. 
Request a demo
Have LenderKit tailored for your crowdfunding business
Launch a crowdfunding portal for your industry
Investing in startups from various industries or funding real estate projects has always been interesting, but now some new segments are getting its momentum like green energy, agriculture, crypto and Web3 crowdfunding. Don't miss the chance to expand or launch in a new segment!

Use our white-label crowdfunding software or have LenderKit customised to fit your industry, country's regulations, and business needs. With this crowdfunding platfrom software you can pitch to your stakeholders and launch quickly, validate the market demand and grow your investment business online. 
Discuss your industry
Real estate
SME investing
Green energy
Agriculture
Software & tech
School & education
Crypto investing
Our clients are regulated by authorities worldwide
Apply crowdfunding software to your business
LenderKit helps your crowdfunding or investment management business automate operations and facilitate regulatory compliance in the USA, UK, Europe, Saudi Arabia or other regions. 
You can also work internationally and have investors in one country while sourcing projects in another country. LenderKit provides solutions for  small, mid-sized business and large corporations.
See LenderKit solutions
Automate compliance
Source more deals
Attract new investors
Grow your business online
Automate KYC and payments
Increase efficiency and ROI
Software solutions for early-stage business and industry leaders
Funding portals
Build a simple crowdfunding portal for matchmaking investors and fundraisers and charge transaction fees.
Broker-dealers
Create a private equity fund, REIT, or an asset management platform and automate full-cycle investing/fundraising operations.
Accelerators
Expand the spectrum of your services and set up an equity crowdfunding portal to scale your business.
Launch a mobile crowdfunding app for investors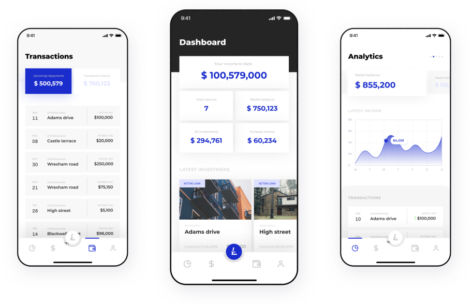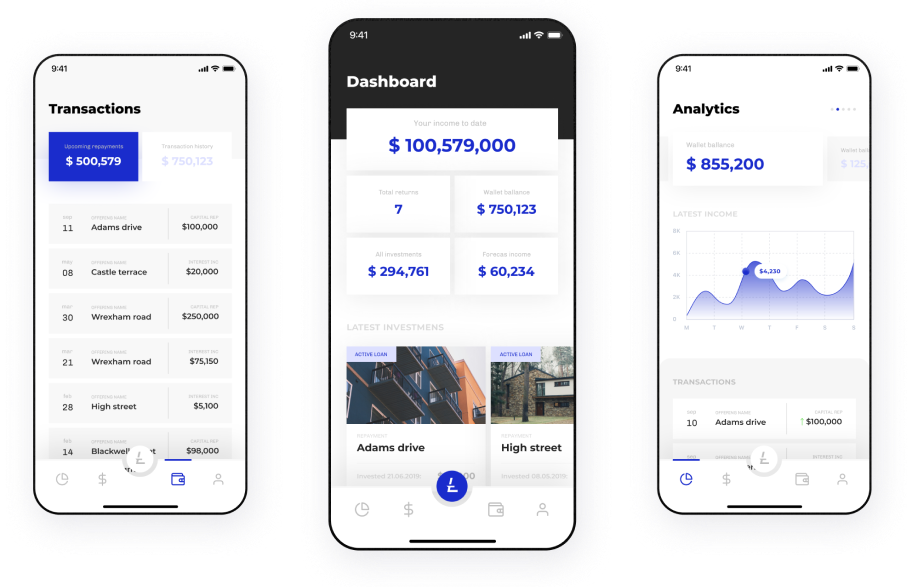 What our clients say
They customized white-label crowdfunding solutions for us based on the regulations in Saudi Arabia and delivered the web platform according to the requirements that we had. We had several meetings for a discovery phase, where we provided some documentation and extensive research.
We were thinking of developing a crowdfunding platform where people could invest in dry bulk shipping platforms without investing in physical assets. We saw an opportunity in the market that was opaque, largely unknown, and misunderstood, but heavy on the asset side. As a result, we're now looking for a smaller number of investors with larger investments into our shipping projects.
LenderKit designed and developed a secure website for an investment management platform. Ensuring privacy and stability, they used PHP, and did everything from the wireframes and mockups from scratch.
LenderKit managed full stack development of a web app to produce an MVP for an investment firm. Following specifications, they adapted a proprietary solution. They integrated onboarding features and two APIs.
They manage the project well and exhibit good communication skills. Additionally, the team's willingness to understand and cater to the business' mission sets them apart from other service providers.
Ready to start with a white-label crowdfunding platform software?