Real Estate Crowdfunding in Canada
Real estate prices in Canada have been consistently increasing year by year, with growth rates ranging from 2% to 8% in different provinces. This growth sometimes surpasses the financial capacity of many investors, prompting interest in real estate crowdfunding in Canada.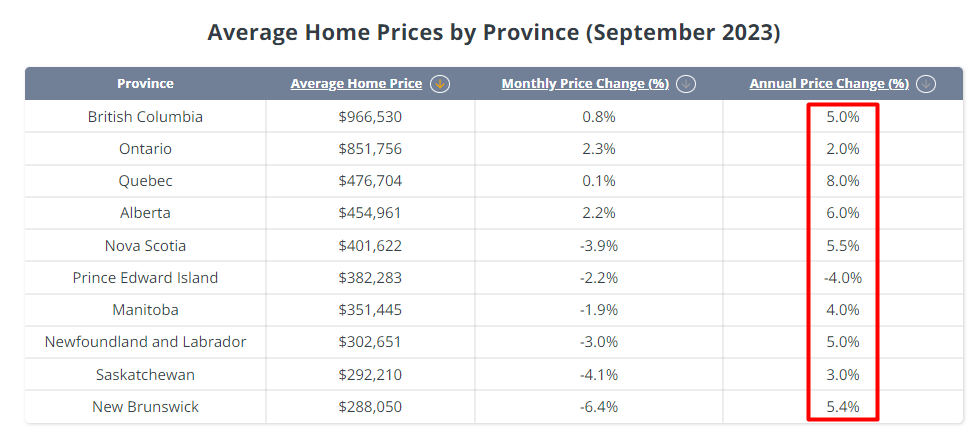 However, Canadian crowdfunding legislation imposes various limitations on crowdfunding platforms. The regulations prohibit non-registered and non-licensed platforms from accessing the Canadian investment market.
What you will learn in this post:
Crowdfunding Legislation in Canada
The Canadian Securities Administrators (CSA) is overseeing all activities of real estate crowdfunding platforms in Canada. In fact, CSA is an umbrella regulatory body for all provinces. In 2021, some changes to the local crowdfunding regulations in Canada were proposed.
An increase to the amount that an issuer can raise within 12 months to $1.5 mln from the current limit of $500,000.
An increase in the maximum investment a purchaser can make from the current $1,500 to $2,500, and a further increase to $10,000 if a registered dealer confirms that the investment is suitable for the selected purchaser.
Removing the prohibition for federal and provincial cooperatives or associations to use the startup crowdfunding prospectus exemption.
Introducing a requirement for portals that rely on the registration exemption to certify every 6 months that they have sufficient resources to continue operations for the following half a year.
Requiring issuers to prove that they have operations other than the purchase of unspecified business before using the startup crowdfunding prospectus exemption.
This is only a proposition and is not in force yet. However, it is expected that it will lead to the harmonization of the currently non-homogenous Canadian real estate crowdfunding market and will stimulate its growth.
Overview of crowdfunding in Canada
Before a crowdfunding portal is permitted to operate in any jurisdiction, it shall meet certain conditions such as filling in specific documents and obtaining permission to operate from the securities regulator of the jurisdiction. This is why CSA recommends researching carefully whether a portal is permitted to operate in a specific jurisdiction before investing in any deal hosted by the portal.
It is clearly stated in the Canadian crowdfunding regulation that a real estate crowdfunding portal must require a project to state the minimum amount that has to be raised to succeed. If the minimum investment amount is not raised, the funds are reimbursed to investors. Projects that don't specify this amount, cannot be hosted on real estate crowdfunding platforms.
Legally, all real estate crowdfunding platforms issue securities: debt securities, such as bonds; equity securities, such as common or preference shares; convertible securities, such as warrants; and limited partnership units. Thus, there is no legal distinction between equity-based and debt-based real estate crowdfunding portals.
Crowdfunding legislation in Canada differs in different provinces. If a crowdinvesting portal works with a fundraiser from one province, and investors are located in another province, it must be ensured that the regulation in all locations is aligned. Only then, collaboration is possible. This misalignment is another factor that inhibits market development.
Top Real Estate Crowdfunding Platforms in Canada
Even though for now, the regulation in Canada is not the most favorable for real estate crowdfunding development, the country can boast several big platforms. Among the major market players, we can distinguish the following.
NexusCrowd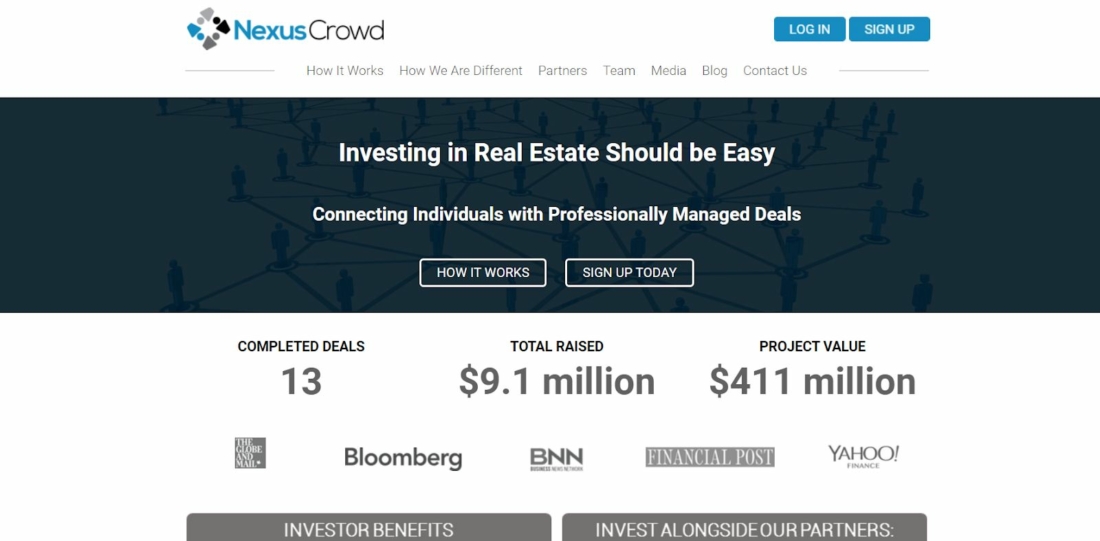 NexusCrowd is one of the biggest players in the Canadian real-estate crowdfunding market, a portal operating as a registered exempt market dealer.
The platform was launched in 2015, and since then, it has provided investors access to top-quality deals in Alberta, Ontario, and British Columbia. The platform offers investors lucrative investment opportunities in loans, mortgage debt, and equity.
NexusCrowd is available for accredited investors only, and the minimum investment on the platform is $10,000.
The platform is highly reliable because it lists only projects that are funded for at least 50%.
Willow
Willow is the first licensed real estate crowdfunding platform in Toronto. The platform was launched in January 2022, and since then, it has acquired permission to operate all around the country. Willow positions itself as a PropSharing platform. PropSharing is a new way of investment when a property is divided into many small shares so that everybody can invest.
Willow works with accredited and unaccredited investors and allows them to get a share in residential, industrial, office, and retail properties.
The platform allows investors to sell their shares whenever they want to do so which allows them to control their funds completely.
The minimum investment on the platform is 10% of the property cost. It charges a 0.5% management fee, a 1% property acquisition fee, and a $4.99 fee for each transaction when investors sell their shares.
Addy Invest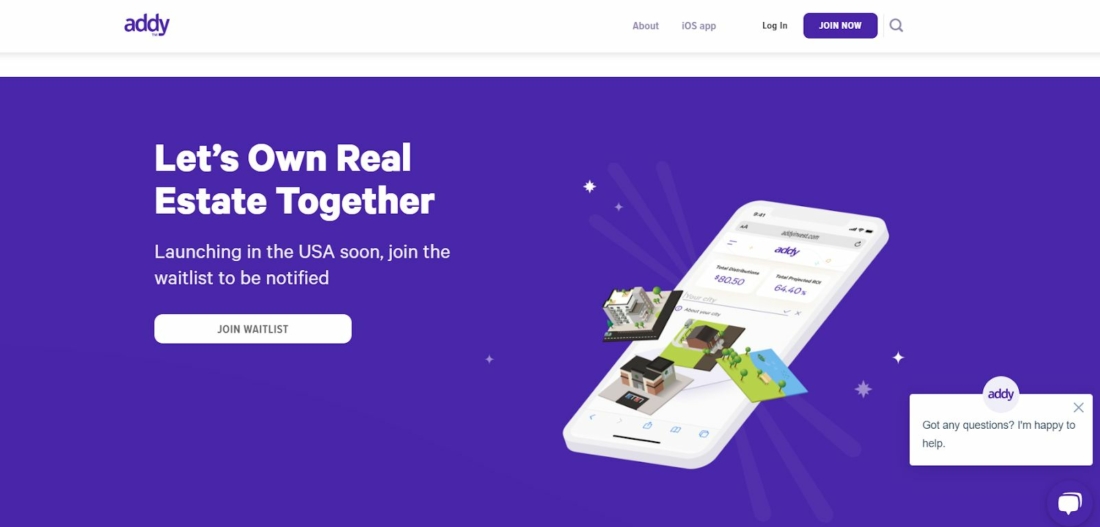 Addy Invest is a Vancouver-based real estate crowdfunding platform that was launched in 2018. Addy Invest works with both accredited and non-accredited investors, with a minimum investment of $1. The platform charges an annual fee of $25. With this fee, one can choose to invest in any property listed on the platform.
Addy Invest is going to expand into the US market, thus, it may be a good point to keep an eye on them.
BuyProperly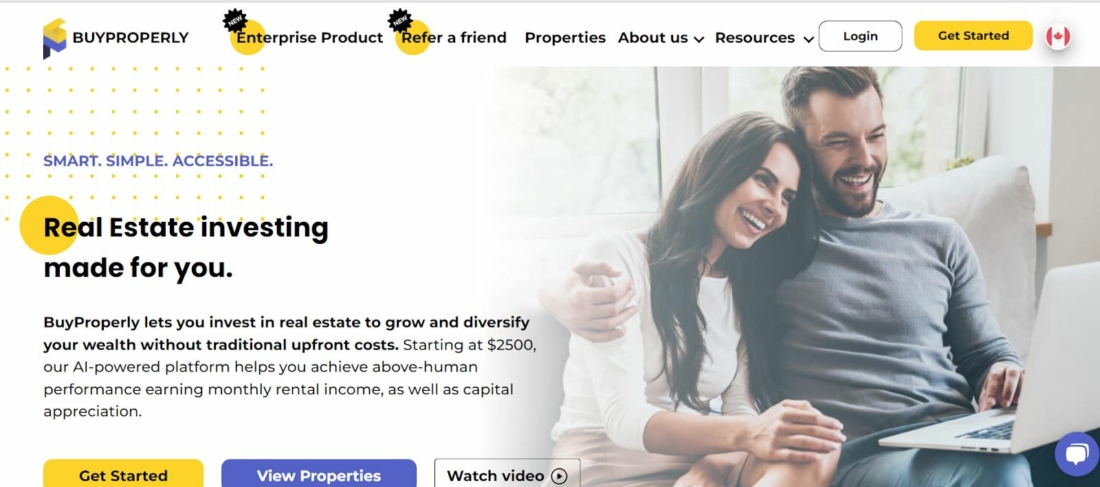 BuyProperly is a real estate investing platform located in Toronto and operating all around Canada and the USA. Thanks to the fractional investment mode, the platform makes it possible for any Canadian to invest in residential, commercial, redevelopment, and other high-ROI property types, including pre-construction, assignment, and re-sale properties with as little as $2,500. The platform works with both accredited and non-accredited investors.
The main benefit of BuyProperly is that it is available both on the Canadian and the US markets thus offering more diversification opportunities to investors.
The platform utilizes Artificial Intelligence (AI) technology to move real estate investment procedures to a qualitatively new level.
The platform charges a 2.5% management fee and promises a yearly return of over 10%.
Equivesto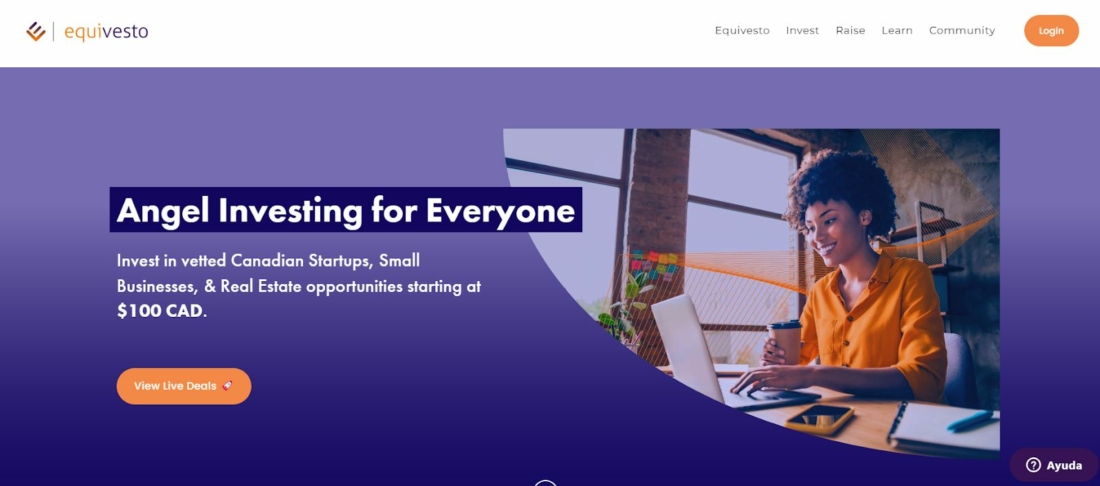 Equivesto is a licensed equity crowdfunding portal that enables investing in top-tier real estate projects with only CAD 100. The portal works with both accredited and non-accredited investors.
The platform is available only for residents of some provinces including Alberta, Ontario, Nova Scotia, and British Columbia.
The platform doesn't charge annual fees and trading fees, and investments there may be subject to tax benefits.
How to Launch a Real Estate Crowdfunding Platform in Canada with LenderKit
Despite all the odds, the Canadian real estate crowdfunding market seems to be an interesting opportunity for investment businesses. And all you need to get started in this market is white-label crowdfunding software in Canada.
Check out what LenderKit has to offer. This investment software covers equity crowdfunding, P2P lending, donations and rewards-based crowdfunding, too. With LendeKit, you can build a proof of concept, launch an MVP or a full-scale investment platform for real estate crowdfunding in Canada.
To learn more about the software, pricing and how it all works, reach out to our fintech strategist for an online demo.