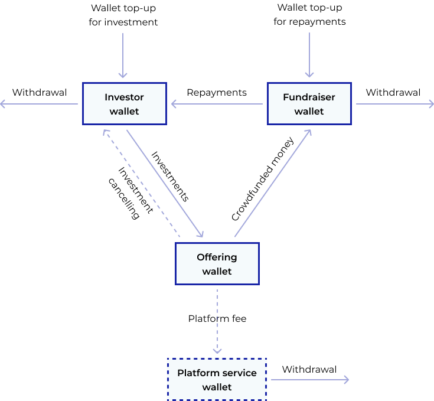 How e-wallets work in general
E-wallets are a sort of pre-paid accounts where users store their money.
Investors never pay any money from their bank or credit card accounts directly. When an investor wants to invest in a selected offering, they need to top-up their wallet first, which is created automatically for every user in the LenderKit platform.
Upon confirming the investment amount, the platform will exchange information with the payment gateway, which will subtract the money from an investor's wallet and transfer it to a fundraiser's wallet.
Depending on the payment solution you integrate, wallets can work online and offline.