Alto Investing Review: AltoIRA, CryptoIRA, and Competitors
AltoIRA is an IRA, individual retirement account, custodian that lets both accredited and non-accredited investors benefit from investing in a range of alternative assets that are normally not supported by traditional IRAs. The platform offers several options to choose from:
Traditional IRA
SEP IRA
Roth IRA
With a Roth IRA account, investors are investing money that was already taxed. Therefore, when you want to withdraw funds from your Roth IRA account, you won't be taxed anymore, even when you receive gains from your investment.
In the case of a Traditional or SEP IRA account, you have to pay taxes when you take distributions from your account upon retirement.
When you register an account with AltoIRA, you get access to their partners. Each of them specializes in its branch of the investing industry. The investment minimum varies depending on the partner and can be as little as $25 for any individual or as high as $25,000+ for accredited investors. 
Users can choose between a Starter and a Pro plan. The Starter is just $10 per month, and with it, you get access to all the investment partners of AltoIRA. The Pro is $25 per month and allows you to invest in offers beyond the standard list of AltoIRA partners.
What you will learn in this post:
What is Alto CryptoIRA?
While AltoIRA allows investors to participate in alternative assets such as farmland, artworks or real estate, Alto CryptoIRA allows investing in cryptocurrencies.

Alto CryptoIRA simplifies the process of investing in crypto. It supports over 175 cryptocurrencies such as Bitcoin, 1inch, Ethereum, Cardano, DOGE, and others.
With CryptoIRA, you can count on all the account options that are available by AltoIRA  such as Roth IRA, SEP IRA and Traditional IRA.
Also read: Blockchain Crowdfunding Use Cases
Coinbase, a leading cryptocurrency exchange, is a partner of Alto CryptoIRA. It means that to start investing in crypto for retirement, you don't need to open an LLC or handle other regulatory matters. You just fund your CryptoIRA account and access all the crypto investment and trading options from Alto's dashboard.
Alto doesn't offer staking rewards. But you can benefit from staking if you open a Coinbase account.
The fee structure is among the best if compared with other Crypto IRA custodians:
There are no account or custody fees
The trading fee is 1%
Outbound wire transfer costs 25$
The account closure fee is $50.
This is also one of the securest Crypto IRA custodians. Alto CryptoIRA collaborates with Coinbase which means that Coinbase is responsible for holding your crypto. The exchange carries crime insurance for up to $320 mln, and a cybercrime insurance policy. The major part of crypto holdings is kept in cold wallets for additional safety.
What crowdfunding platforms work with Alto?
The following crowdfunding platforms are investing partners of Alto.
| | |
| --- | --- |
| Platform | Features |
| Ignite Social Impact | Ignite Social Impact portal is registered with the SEC and is a member of FINRA. It enables everybody to invest in tech startups with social and environmental impact. With a minimum investment of $100, both accredited and non-accredited investors can participate in the offerings. |
| Equifund | Equifund enables investment in private equity with as little as $200. This platform works with both accredited and non-accredited investors. |
| AcreTrader | AcreTrader is a proprietary investment platform that uses some crowdfunding aspects. It offers transparent, flexible, and easy investment options in farmland. |
| FarmTogether | Farmtogether is a platform that enables accredited investors and institutions to invest in US farmland with a minimum of $15,000. For non-accredited investors, a crowdfunding option is available where they can invest in farmland fractional ownership. |
| Infrashares | Infrashares crowdfunding platform allows anyone to invest in innovative projects with as little as $500. |
| CalTier | CalTier is an equity crowdfunding platform that offers investors access to institutional-grade multi-family investments with just $500. |
AltoIRA alternatives and competitors
AltoIRA is not the only platform that offers various IRA plans. The best alternatives are the following.
Advanta IRA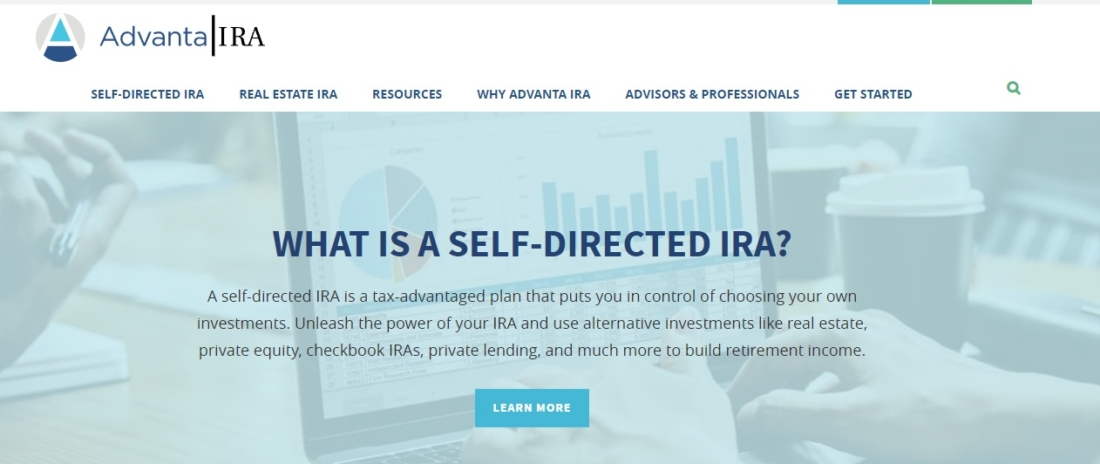 Advanta is a company that brings network administrators under one umbrella. The company offers a variety of account options:
Traditional IRA
Roth IRA
Solo 401(k)
SEP IRA
SIMPLE IRA
Inherited IRA
Health Savings Account (HSA)
Educational Savings Account (ESA)
This is a significant benefit compared to other alternatives. Along with traditional investment options, such alternative opportunities are open as real estate, private lending, private placements, cryptocurrency, and others.
Setting up an account with Advanta costs just $50, and further an annual fee is charged depending on the account value. To close an account in Advanta, an investor pays 0.005% of the account value but not more than $250.
Midland Trust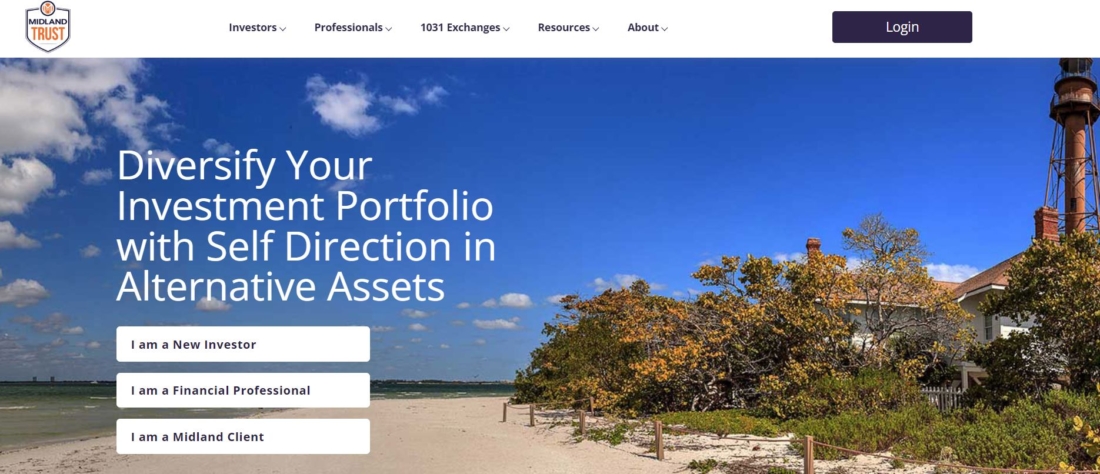 Midland Trust is considered to be one of the most responsible companies that provide IRA services. The company offers investors an opportunity to expand their investment portfolio with various assets, including alternative ones. 
The company's SDIRA accounts include:
Roth IRA
SIMPLE IRA
SEP
Precious metals IRA
Individual 401 (k)
Traditional IRA
Health Savings Plans
Education IRA or ESA
With a company IRA account, investors can invest in hedge funds, real estate, Forex, equities, futures, and precious metals.
Midland Trust clients can pick either a value-based or a fee-based schedule. Many clients prefer to choose an account for an annual fee between $250 and $325. 
Equity Trust Company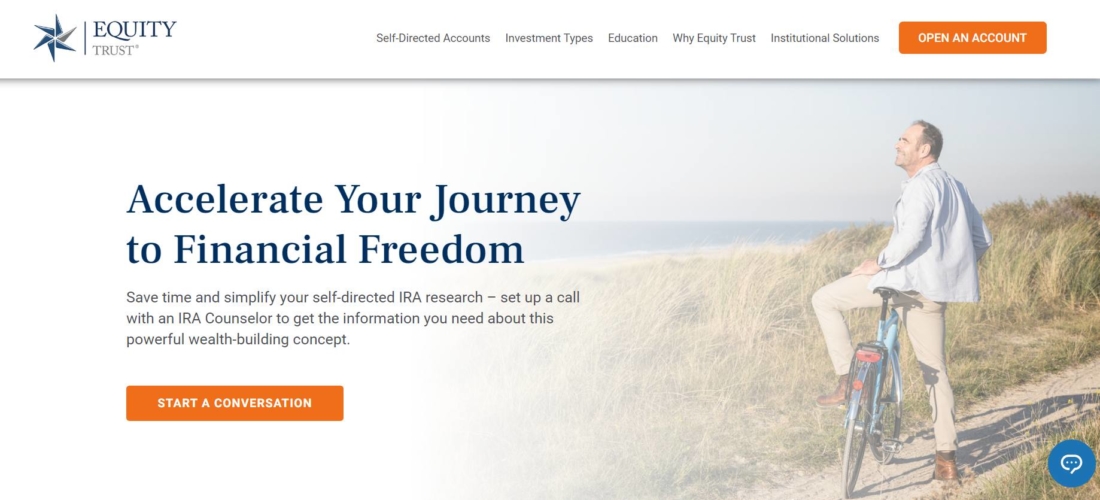 Equity Trust Company offers all types of self-directed accounts. 
For individuals:
Traditional IRA
Roth IRA
CESA
HSA
For businesses:
Solo 401(k)
Roth Solo 401(k)
SEP IRA
SIMPLE IRA
All investment types are available, including real estate, private lending, private equity, Forex trading, cryptocurrency, precious metals, mutual funds and stocks, and other investment types.
IRA Financial Group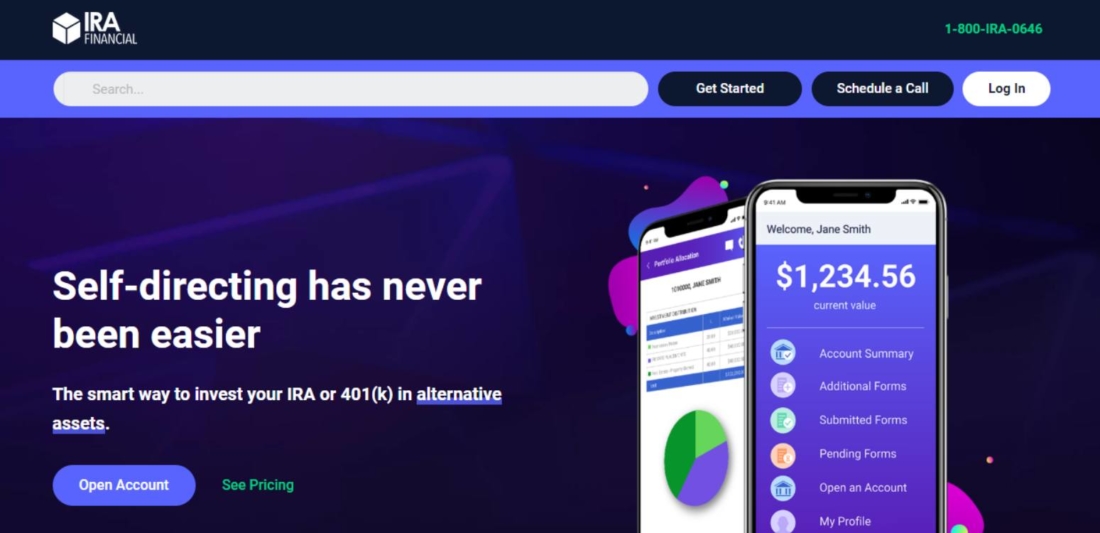 IRA Financial Group offers several IRA options:
Self-directed IRA
Self-directed IRA LLC
Self-directed Roth IRA
The company offers investment in real estate, precious metals, cryptocurrency, tax liens and deeds, and others.
Conclusion
Even though AltoIRA has a lot of competitors, the platform stands out with its offers, low fees, and quality of projects for investment. Through its investing partners, you can access plenty of top-quality projects including those in such sectors as real estate, farmland, etc. Alto CryptoIRA takes care of investments in crypto in collaboration with the leading cryptocurrency exchange.
And if you are thinking of building your own investment platform, you can save time and money by getting a white-label solution from LenderKit. All solutions come with an extensive set of features to ensure your investment platform's availability right away. We can help you integrate the above-mentioned IRA investing providers, so your investment platform will have a competitive advantage right away.
We have SEC/FINRA compliance functionality to help you run a funding portal or a broker-dealer platform. Also, everything in LenderKit can be customized to meet your company's needs. Feel free to explore the available options or schedule a live product demo to find out more.