Crowdfunding Agencies and Platforms: How They Collaborate
Some crowdfunding platforms provide only a marketplace to raise funds and charge commissions and don't offer promotion beyond this service, while others go further than that and also provide crowdfunding marketing services within the platform.
There are crowdfunding platforms such as StartEngine that offer in-house marketing packages to boost the visibility of a specific crowdfunding campaign for additional payment. There are also platforms like Kickstarter, for example, that allow for using the marketing services offered by third parties that are affiliated with the platform.
Let's take a closer look at how large crowdfunding marketplaces work with crowdfunding agencies or provide marketing services themselves and how much they are making.
What you will learn in this post:
What services can a crowdfunding platform offer?
Mostly, crowdfunding platforms offer different marketing plans to their customers. The price of a plan depends on the platform, services and customization level.
Here's a quick overview of the major crowdfunding marketplaces, their promo packages and services.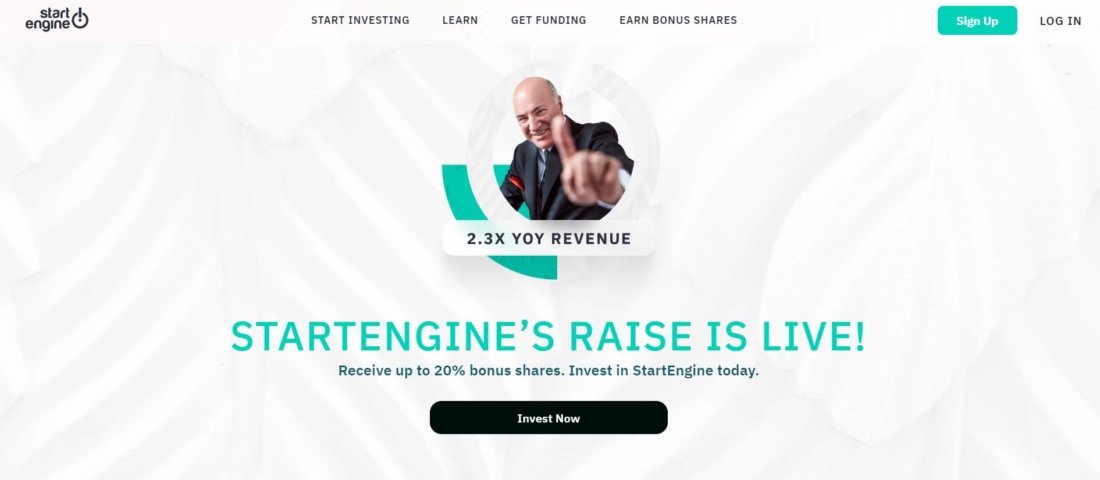 StartEngine crowdfunding platform offers several marketing plans where fundraisers can choose the level of campaign promotion done by the StartEngine team as well as browse additional services regarding campaign preparation, documents, checks, amendments, etc. The StartEngine services include:
| | |
| --- | --- |
| Bad Actor Check | $100 |
| Certificate of Good Standing | $20 |
| Promote Creative Package | From $500 |
| Material Amendment | $1,000 |
| Additional Campaign Page Draft | $2,500 |
| Campaign Page Edits | $3,500 |
| Campaign Page Changes | $500 |
| Form C-AR Filling | $1,000 |
CrowdSupply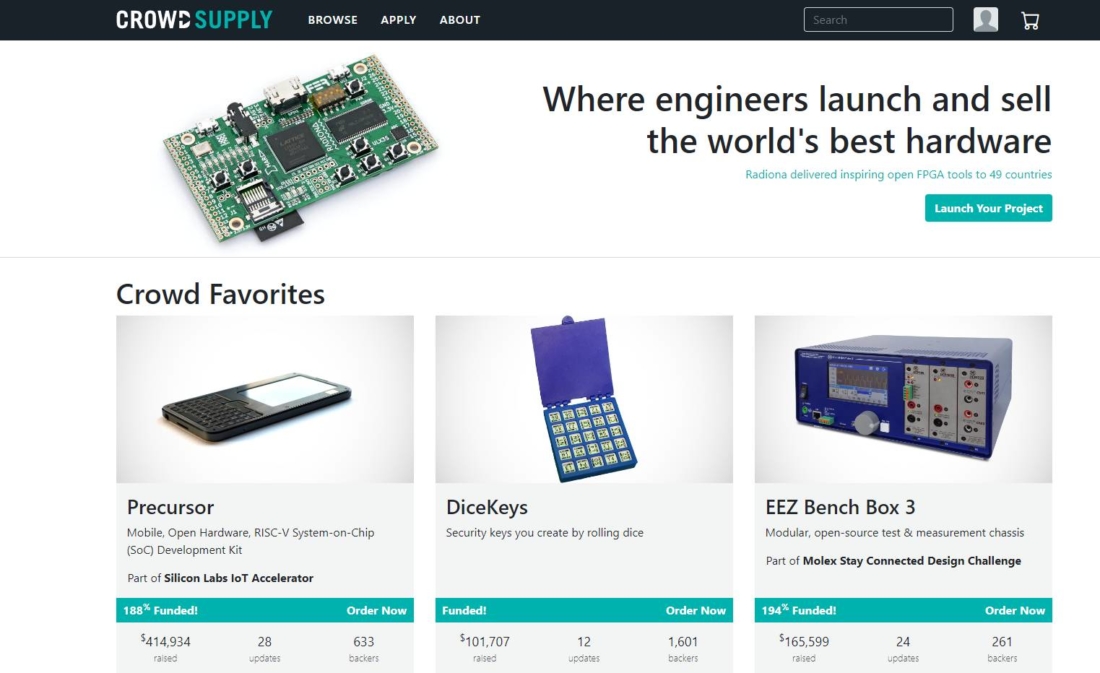 CrowdSupply helps hardware creators to raise funding and deliver their products to backers. This platform doesn't stick to a specific price for service but charges a 5%-15% fee of gross campaign sales. The fee amount depends on the selected plan: 
Basic plan – 5% (includes the creation of a pre-launch page, a dedicated team, promotion activities, logistics to deliver products to backers, post-campaign sales, sales through the platform's partners such as SparkFun, Mouser, and others)
Standard plan – 6-15% (along with the options included in the Basic Plan, the Standard Plan includes marketing consulting services, review unit management, media asset creation, and an extensive set of custom services).
EquityNet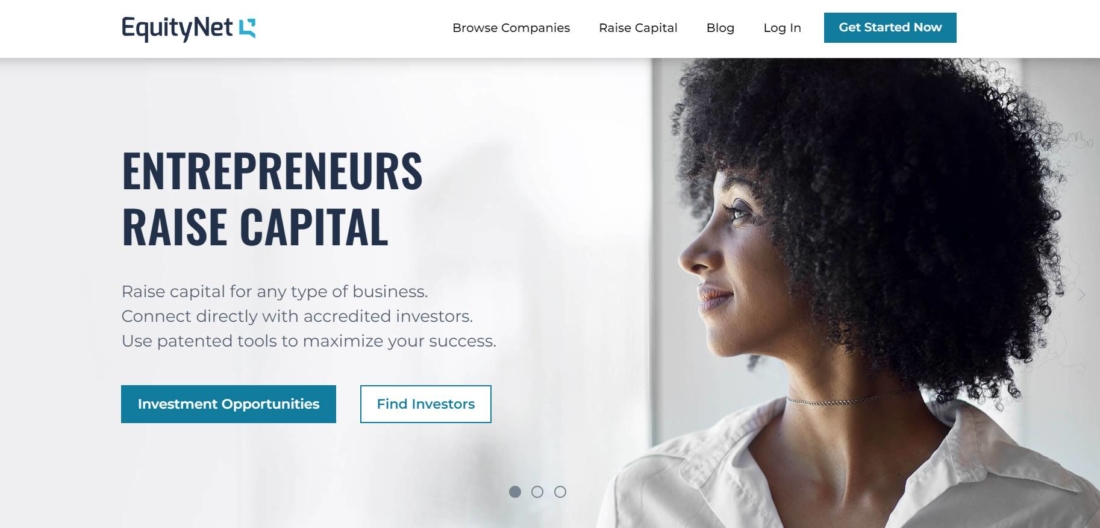 EquityNet is an equity crowdfunding platform that offers its services for businesses to make their crowdfunding campaigns more visible by subscribing to one of the following plans.
Starter is free and includes basic services such as profile creation, an EquityNet account, viewing the investor network, and dedicated customer support.

Premium DIY includes all the benefits provided by the Starter + showcase profile for 10X views, document upload and share, business plan analysis software, detailed investors profiles, investor integrated messaging, and investor activity tracking. This plan is provided for the companies for $299 per month.

Full Service is offered to companies for a monthly subscription of $2,990 and includes all the options offered by the Starter and Premium DIY plans + expert consulting, refinement of business profile, feedback on campaign documentation, business plan optimization, special marketing promotions, and daily campaign management.
Crowdfunding platforms with affiliate programs and crowdfunding marketing agencies
Not all crowdfunding marketplaces offer in-house services to increase crowdfunding campaign visibility. Instead, they offer a beneficial affiliate program to enable partners to earn on advertising projects that are raising money on the platform.
GoGetFunding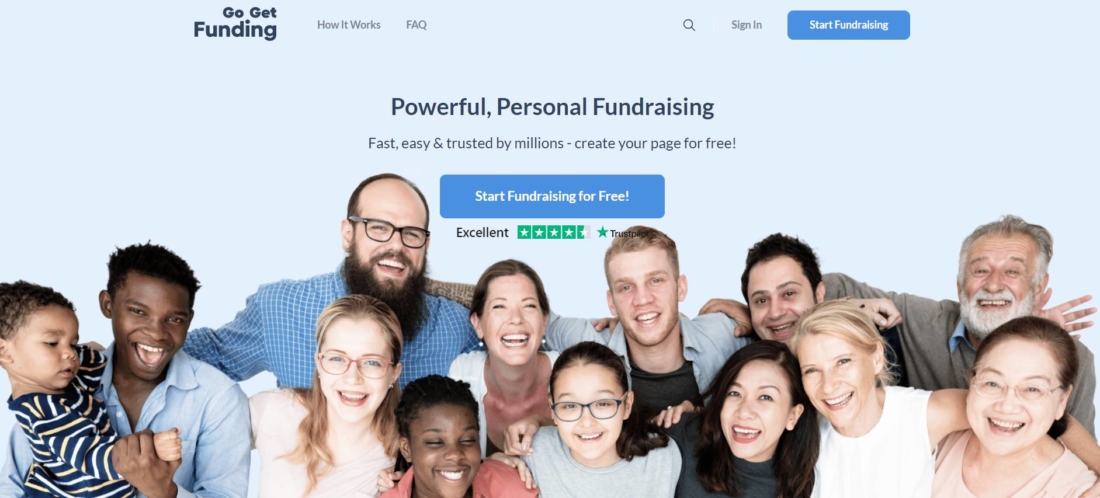 GoGetFunding is one of the crowdfunding platforms that works with crowdfunding agencies. It offers all its affiliates a 50% commission share. So, an affiliate earns 2% on every donation that a referred fundraiser receives (50% from the platform's commission which is 4% on the funds raised).
Kickstarter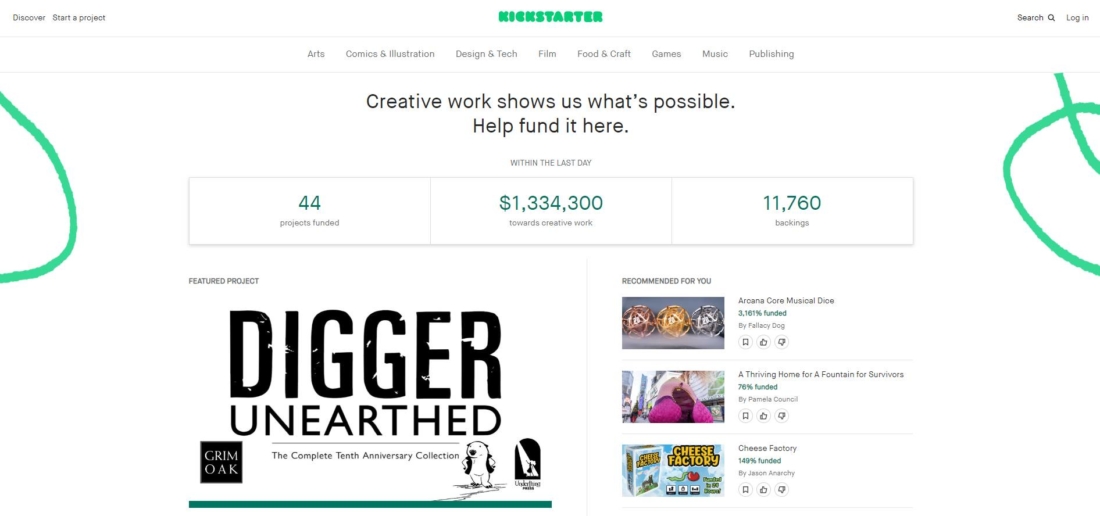 Kickstarter does not offer affiliate programs or specific marketing services on its own but permits project creators to do so. 
Kickstarter provides a technical match-making solution for the fundraisers and backers and encourages project creators to offer incentives such as physical goods or discounts to motivate backers to spread information about the campaign.
Those project creators who are thinking about using a referral program should keep in mind that the platform imposes some rules to comply with. So, referral rewards are capped to the amount pledged by a backer. If a backer pledged a $200 reward, they can earn up to $200 through referrals. It makes referral rewards valuable. Any contest-like activities such as participation in draws or competing for getting a reward are prohibited.
You can manage your referral tracking as described in the guide. 
Collaboration with crowdfunding agencies
Some marketing agencies specialize in advertising crowdfunding projects. Crowdfunding marketing agencies may focus on all types of platforms or narrow their attention to specific platforms only. There are also agencies that help startups raise funds in a very specific field such as real estate.
The role of the affiliate partner such as a crowdfunding agency is to promote the projects placed on the platform to investors. The investors are given a link through which they can purchase on the platform or invest. It enables the easy tracking of the number of investors brought by a specific affiliate partner and seeing how much they have contributed to calculate the partner's commission.
Also read: Crowdfunding Platforms and Accelerators
The commissions are calculated based on the funds pledged by the backers that funded a project via a referral link. They are calculated in % and may differ significantly depending on a platform. Crowdfunding affiliate marketing platforms that offer the most beneficial crowdfunding referral programs are described below.
| | |
| --- | --- |
| Platform | Features and commission in % |
| Krowdster | Krowdster crowdfunding marketing agency offers a 20% affiliate commission for all sales and recurrent sales referred by an affiliate partner. |
| Crowd Funding Exposure | Crowd Funding Exposure is a crowdfunding promotion service that offers 30% commissions on the funds pledged by the backers.  |
| Kickbooster | Kickbooster offers 10% in cashback of the funds pledged by the backers. |
Final thoughts on crowdfunding platform's partnership with marketing agencies
Crowdfunding platforms that work with large numbers of retail investors or donors may offer in-house crowdfunding campaign marketing or build a separate area on the platform for affiliates and marketing agencies. Either way, you can ensure decent campaign visibility and make the most out of crowdfunding offerings.
If you're looking to build a crowdfunding platform using white-label crowdfunding software, check out LenderKit. 
Not only does LenderKit offer lots of out-of-box features for full-cycle capital raising, but we can also customize every part of the software from design to functionality be it investor portal or admin area to make your online investment business unique and competitive.