Debt Crowdfunding Platforms in Saudi Arabia
The Saudi Arabian Monetary Authority (SAMA) issued licenses to two more debt crowdfunding platforms – Forus and Tameed. With this, the number of licensed debt-based crowdfunding platforms increases to 5.
The licenses were issued after testing the platforms' solutions in the Regulatory Sandbox of SAMA. It is expected that this move is going to strengthen the financing sector in the region and encourage investors to contribute to the FinTech sector development in the area.
Debt-based crowdfunding activity in Saudi Arabia can be carried out only upon receiving a license from SAMA.
The application process is demanding, so a company that's wishing to obtain a SAMA license shall submit an extensive list of documents and comply with the minimum capital requirements. SAMA can perform any necessary actions to ensure the company meets the requirements for crowdfunding platform licensing in Saudi Arabia:
Meet the company executives
Make on-site visits
Review the company's regulations, procedures, and records.
There are also specific requirements for the candidates for supervisory and executive positions in the applying company:
They shall be permanent residents of the KSA
It is necessary for them to meet professional eligibility requirements established by SAMA
It is a must for them to have no records of violation of any law.
The Saudi Central Bank once more highlights the importance of dealing with licensed companies only.
The list of such companies is available on the SAMA official website and is limited to 5 debt crowdfunding companies only.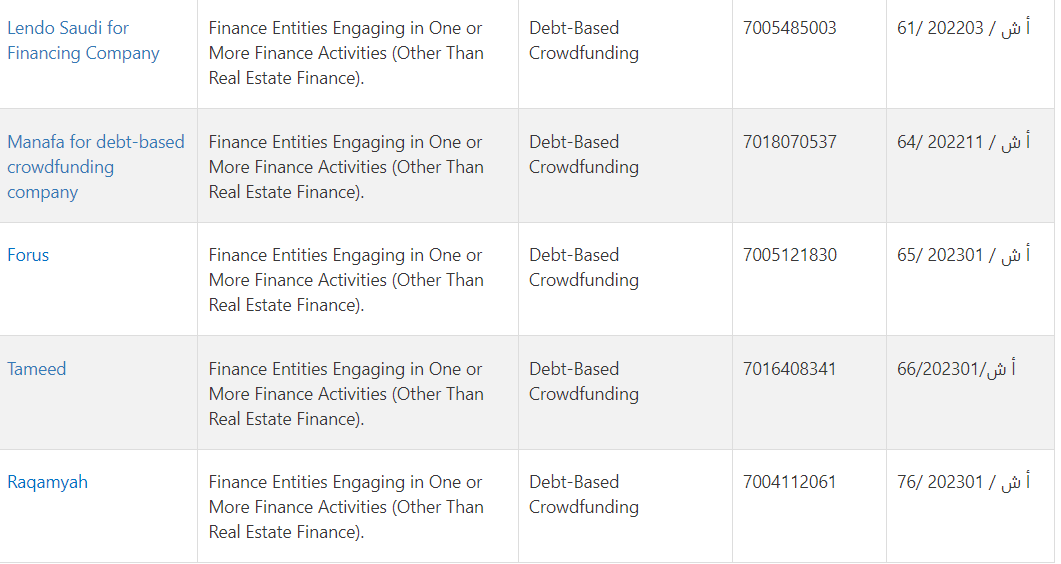 What you will learn in this post:
Lendo Saudi for Financing Company
Main Lendo's focus is small and medium-sized businesses — those that have difficulties in getting financing. 
For a company, it is sufficient to register on the platform and request financing against outstanding bills. The platform reviews each request, and once accepted, the company receives a notification where Lendo indicates the amount of the loan that can be issued and the interests that you shall repay with the loan body.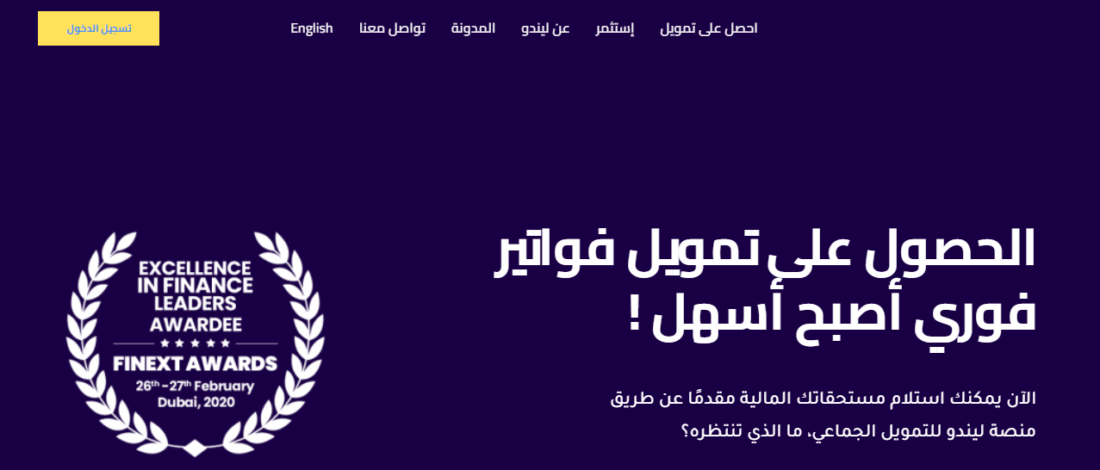 To benefit from investment opportunities, investors register on the platform and get notified once suitable investment cases are available. Then, an investor can pick options based on risk rating and other parameters, and track repayments directly on the crowdfunding platform. 
Manafa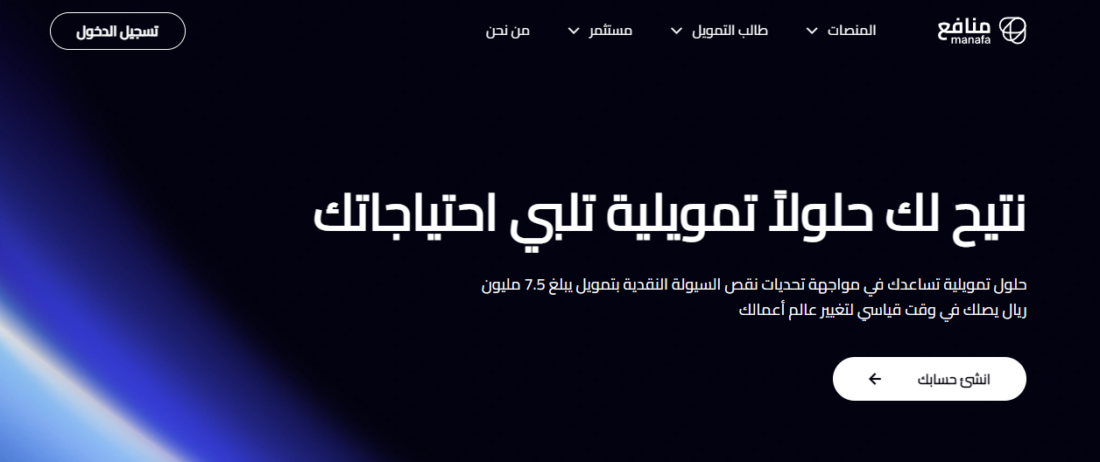 Manafa was founded in 2018 and since then, it has provided financial products for small and medium-sized businesses by offering debt financing based on a crowdfunding model.
The Saudi Arabian debt crowdfunding platform allows institutional and individual investors to access short-term (3-12 months) financing opportunities with fixed benefits. The platform promises approximately 15% of yearly return on investment and checks every offer carefully to ensure each investor knows the level of risk.
Along with the Saudi Central Bank, the platform is licensed by the Saudi Capital Market Authority (CMA) which means that all the services provided there are secure and comply with the local regulation.
Forus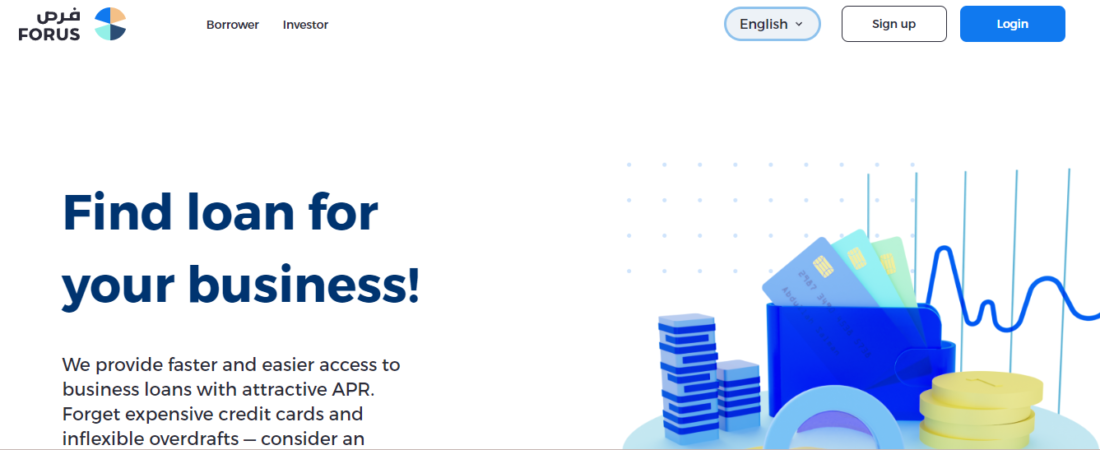 Forus is one of the first debt investment marketplaces licensed by the Saudi Arabian Monetary Authority (SAMA) that provides fast and secure loan opportunities with an attractive APR.
The platform is comfortable for investors because:
They can benefit from fast free account registration.
Forus uses a cost-plus financing structure for loans – the model is not interest-bearing.
Investors can automate investment processes to save time or opt for manual investing.
The platform offers RRI from 9.7 to 30%.
Forus offers different investor plans.
For everyday investors – beginners and knowledgeable investors. They are permitted to invest not more than 10% of their net worth.
For high net-worth investors – individuals and companies that know how to invest and do it on a regular basis. There are no limits on the maximum investment volume.
For institutional investors – investment funds, endowment funds, government funds, banks, and similar. 
Tameed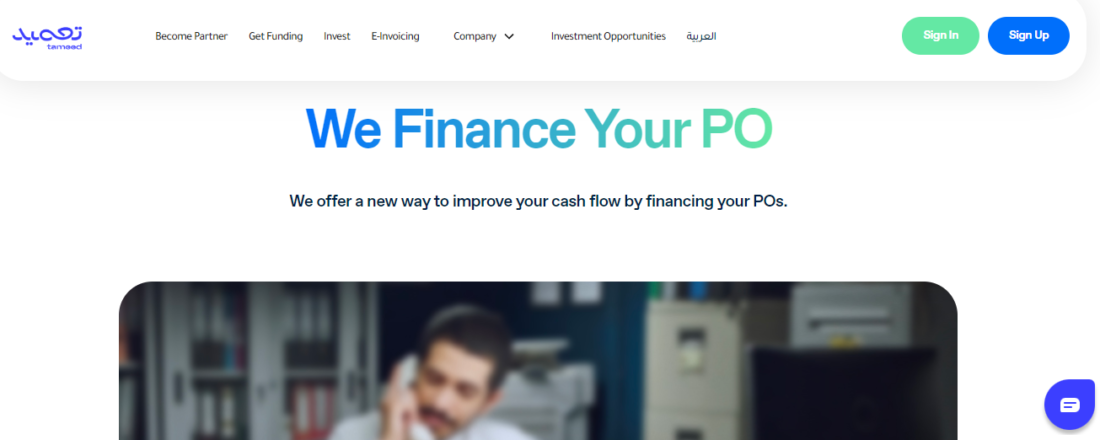 Tameed is another debt-based crowdfunding platform in Saudi Arabia that obtained licensing from the SAMA. Founded in 2019 in Riyadh, the platform claims to be the first service that provides Purchase Order financing. 
Small and medium businesses in Saudi Arabia that have Purchase Orders issued by the government are in a unique and sometimes uneasy situation. They have a guaranteed agreement with the government that the latter will buy some products or services but the complication is that they need money to manufacture the product or ensure the service. And getting the required funds from a bank is very complicated.
Tameed effectively solves this financing problem by connecting such small and middle businesses with investors targeting high returns in a short time. 
Raqamyah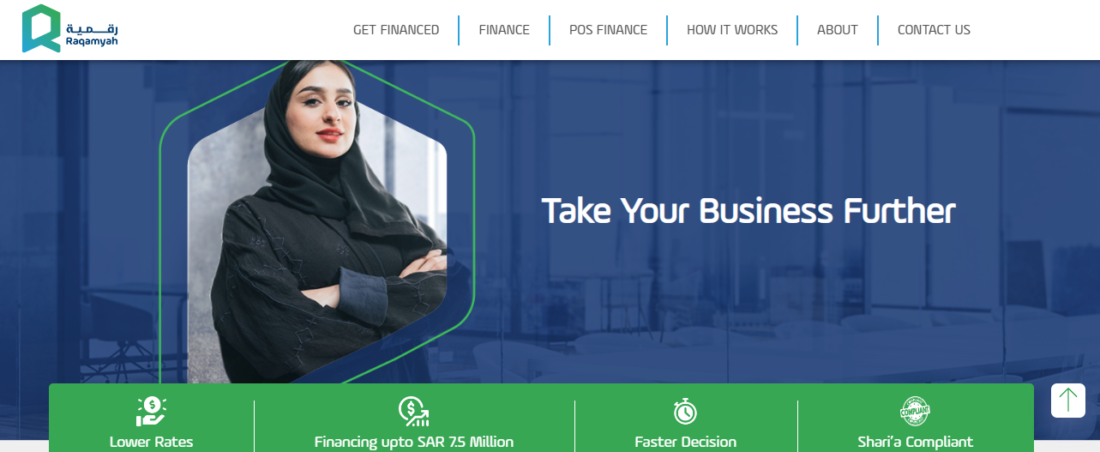 Raqamyah is a crowd-lending platform licensed by the SAMA. This company uses technology to connect small and medium businesses in need of financing with investors who can rapidly help them to fund their growth.
While financing directly through the platform, investors can get high returns by enabling businesses to access the available funds asap. The service is available for both institutional and individual investors.
All the processes are 100% transparent which helps both the financiers and those seeking financing understand clearly what to expect.
The platform reviews every application for fundraising, collects the funds and sources them to the business. Then, the platform proceeds repaying the investors based on a predetermined scheme.
Launching a debt crowdfunding platform in Saudi Arabia
Forus, one of the first SAMA-licensed crowdfunding platforms, launched a prototype platform developed by LenderKit to ensure the smoothness of all processes and compliance with the law. If you are inspired to launch a debt-based crowdfunding platform or a service for any other type of crowdfunding, check out our white-label crowdfunding software for Saudi Arabia. 
With LenderKit white-label investment software, you can count on a comprehensive set of functionalities to launch your debt crowdfunding platform in Saudi Arabia right away. Our investment solutions are highly customizable to ensure they meet your business needs and vision regardless of the industry such as real estate or SMEs financing.
To see how the LenderKit investment software works, schedule a free demo, or get in touch with us directly to discuss the available options.