Multifamily Real Estate Investing via Crowdfunding
Multifamily real estate crowdfunding can be an attractive niche for crowdfunding platforms and investors. On the one hand, it allows property crowdfunding platforms to stand out from the competition and provide better services in a particular sector and on the other hand, investors get a profit-generating, relatively stable asset class which has stood the test of time.
Earlier, only accredited investors, REITs and funds could make investments in the multi-family sector. With the development of real estate crowdfunding, things have changed. Investing in real estate multifamily has become accessible for middle-class investors and those individuals who have enough income to afford such an investment.
Multifamily real estate makes money for investors in two ways:
through rental payments that can be distributed as dividends to investors
the value of apartments grows, and the profit is earned when the property is sold
The cost of renting a home in the USA has increased by 15%, and the cost of buying one – by 25% compared to the previous year.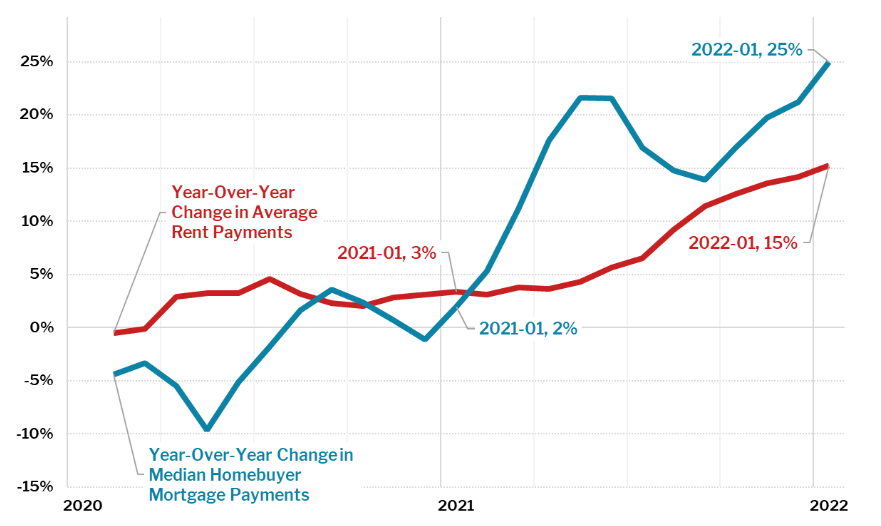 These numbers are a good example of how investors can earn, if they choose to invest in multi-family real estate for diversifying their portfolios.
Properties range from just 2-3-story houses to skyscrapers and cater to different types of citizens. Investors can choose to invest in Class A, Class B, or Class C properties, or they may want to select affordable workforce housing.
While some property crowdfunding websites allow everybody who has sufficient funds to invest, other real estate crowdfunding platforms accept investments from accredited investors only. The minimum to invest may vary even though it's rarely less than $5,000.
What you will learn in this post:
Multi-family real estate crowdfunding platforms
There are many real estate crowdfunding platforms that focus on commercial and residential projects, but here are the leading investment marketplaces that feature multi-family projects.
Fundrise
Fundrise is an equity real estate crowdfunding platform that enables investments in multifamily real estate projects for any U.S citizen or a permanent resident of the country. There is no need to be accredited.
The platform charges investors a 0.15% annual investment advisory fee. It means that for every $1,000 invested with Fundrise, the investor pays a $1.5 advisory fee. Along with it, a 0.85% portfolio management fee is paid annually. So, to the mentioned $1.5, add $8.5 more.
The range of how much different projects aim to raise varies from less than $1 million to $30 million and more.

This is what the real estate investing ROI looks like over time:

The minimum investment depends on the selected plan and can vary from $10 (Starter) for individual users who just start their real estate venture and up to $100,000 (Premium) for accredited investors. The opportunities offered by the Starter plan are very limited.
CrowdStreet
CrowdStreet is a prominent equity-based crowdinvesting platform that lists multi-family real estate projects. In most cases, the projects are co-sponsored which means that a big part of the funds is already provided by a developer.

The minimum investment for all multi-family real estate options is $25,000. The offers on the platform's Marketplace are available to accredited investors only.
CrowdStreet charges management fees which depend on the investment size.
PeerStreet
PeerStreet is a debt crowdfunding platform that works with investors, lenders, and borrowers to align the interests of all participants. The minimum amount on the investor's account is $1,000, and this is also the minimum that is possible to invest.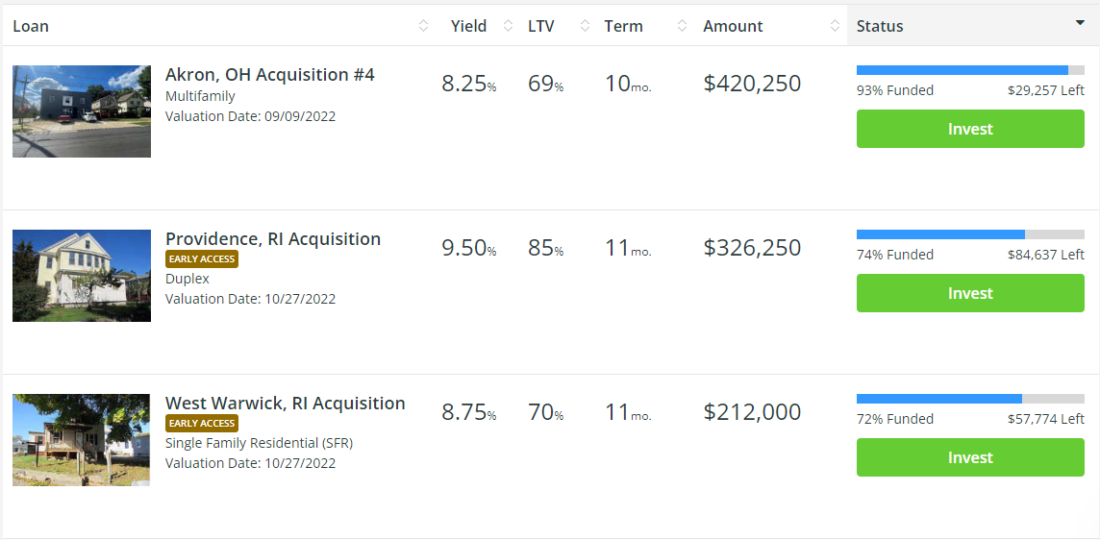 PeerStreet charges a service fee depending on the profit you get as an investor. This fee is in the range between 0.25% – 1.00% and is always disclosed.
All investments are secured by property and the investment term ranges from 1 to 36 months. There are just 70 registered Reg CF platforms because the majority of platforms that raise funds for multi-family real estate register as broker-dealers. There are the following differences between a funding portal and a broker-dealer.
Also Read: Broker Dealer vs Funding Portal: What to Choose
Funding portals:
the registration costs approximately $3,200 or more
such platforms are allowed to work with both accredited and non-accredited investors
funding portals are not permitted to advertise any deals before Form C filing or give investment advice
holding, managing, or possessing investors' funds or securities
solicit purchases, sales, or offers to buy the securities displayed on the platform
compensating employees or other persons for either such solicitation or based on the sale of securities displayed on the platform
Broker-dealers:
the registration process is expensive and may start from $7,500. It depends on the amount of capital the broker holds
brokers shall comply with specific requirements to register (the minimum capital, participation in specific programs, etc.)
In return, broker-dealers are permitted to perform many activities that funding portals cannot do such as advertising offers and managing their clients' funds.
How to Launch a Multi-Family Investing Portal with LenderKit
If you are choosing between registering a crowdfunding or a broker-dealer platform, you shall consider many details. If you want to be able to provide investment advice and to have more options in general, a broker-dealer platform can be the right choice. But if you believe that something easier to maintain and cheaper to launch is better for you, you may want to opt for a funding portal platform.
Whatever option you choose, white-label real estate crowdfunding software from LenderKit will help you avoid unnecessary losses and launch your investment platform asap. We can help you create a 100% customized solution that complies with your real estate crowdfunding business needs and requirements. Our solutions are compliant with SEC/FINRA requirements and come with the basic functionality to enable your platform to function right away. And if you want to expand, our crowdfunding platform development team will help you out.
Reach out to our fintech strategist to find how you can build your funding portal or broker-dealer platform in full compliance with the US legislation.