How to Start a Crowdfunding Business in Qatar
In 2018, the University of Cambridge included Qatar into the cluster of the least developed alternative finance markets.
Experts believed that a combination of religious restrictions for interest-bearing lending and little domestic need for alternative finance had a deterrent effect on the industry development. A few years ago Qatar had the lowest alternative finance volume per capita and only two crowdfunding companies.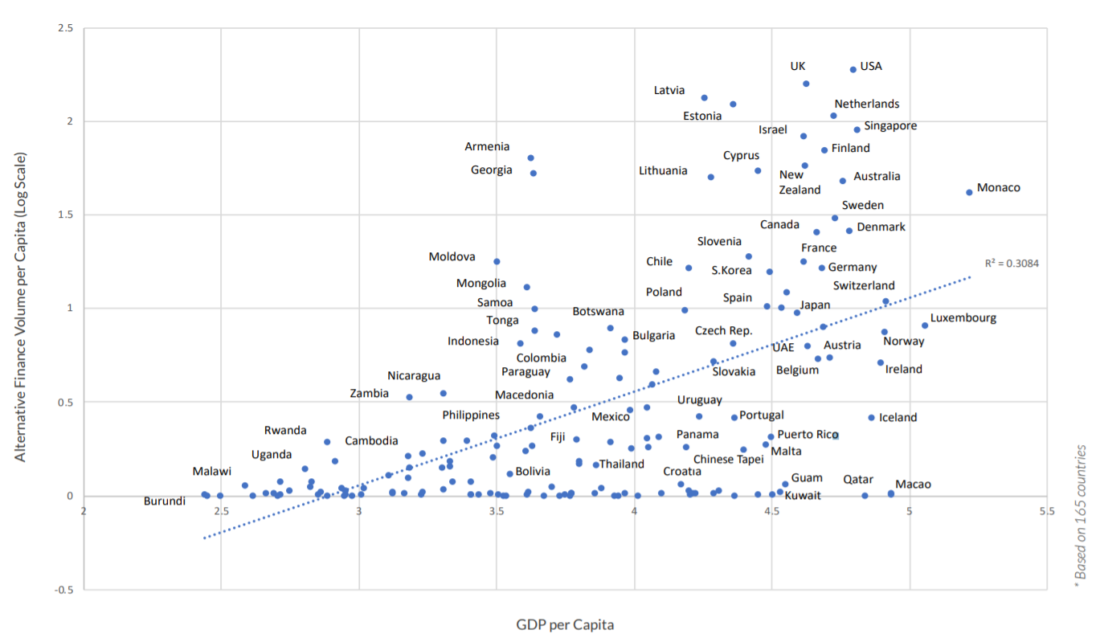 Now the situation is changing. The Qatari government recognizes the importance of alternative financing for national economic development.
The Qatar Financial Markets Authority has joined forces with The Qatar Central Bank and other organizations to achieve the goals defined in the Qatar National Vision 2030.
The first and most important step is the creation of the regulatory framework for Qatar crowdfunding companies.
Let's see what's going on in the country-state Fintech market and what Qatar can offer to the new entrants.
What you will learn in this post:
Qatar in 2030: "Smart Nation", "Fintech Hub", and ESG investments
Economic growth, social development and environmental management are the pillars of Qatar National Vision aimed at transforming Qatar into an advanced country by 2030.
Qatar is currently experiencing great expansion in its economic activities:
One of the challenges Qatar may face on its path to sustainable development and a high standard of living is the depletion of all its resources: natural, human, financial and technological.
Also, the government highlights the importance of preserving the local environment when forcing economic development. The environmental cost paid for the economic progress should be compensated by ESG investments.
Another challenge is enabling the private sector to provide financial and non-financial support for the incubation of small and medium-scale enterprises.
And, finally, economic development should be accompanied by the optimal exploitation of hydrocarbon resources. It's vital to achieve a balance between reserves and production.
Alternative financing models, crowdfunding, in particular, can help the government overcome these challenges.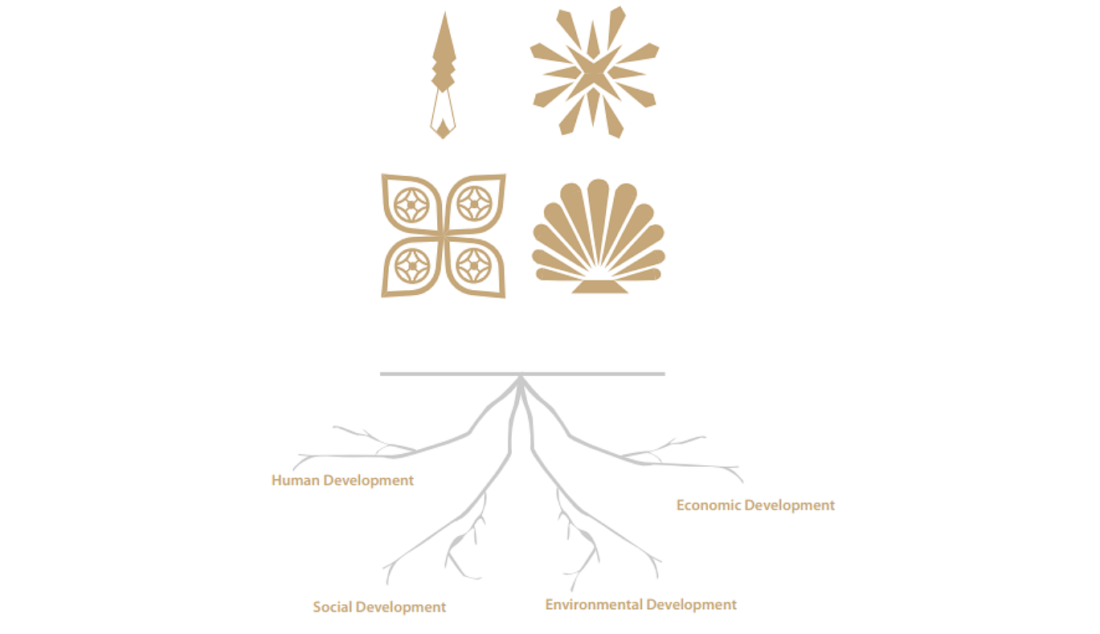 Qatar sectoral and enterprise strategies are united by The National Strategy. For instance, the QFC Regulatory Authority who is responsible for financial stability and soundness has set a few strategic goals:
enhance Qatar crowdfunding regulations and promote regulatory co-operation;
develop financial markets and foster financial innovation;
maintain the integrity of Qatar's financial system;
promotes financial inclusion and literacy;
foster development of young Qataris in the banking and financial sector.
QFMA, a supervisor of Qatari financial markets, is committed to ensuring the overall industry stability and effective regulatory framework through different methods.

The Second Strategic Plan for financial sector regulation considers the development of robust cyber defence mechanisms as a prerequisite for gaining the benefits of Fintech.
These mechanisms are built on cyber governance, security partnerships, trust infrastructure, advanced security technologies, etc.
Without the above initiatives, the positive effect of Fintech may be lost.
One of the recent news is that QCB is finalizing the Qatar crowdfunding sandbox for Fintech startups to test their solutions under relaxed regulatory requirements:
companies will be able to operate in this environment under a limited licence for 12 months;
there will be limitations for certain parameters (the number of customers/app users, daily transactions, the maximum value per transaction, value at risk and value of funds, etc).
Last summer QCB co-founded Qatar Fintech Hub (QFTH) in alliance with Qatar Development Bank (QDB).
Recently, Qatar Fintech Hub closed the first wave of its Fintech Incubator and Accelerator 12-weeks programs. Participants of this program are startups specializing in Islamic finance, regulatory framework and small and medium enterprises (SMEs) who want to transform their prototype into a sellable product, build traction and raise funds.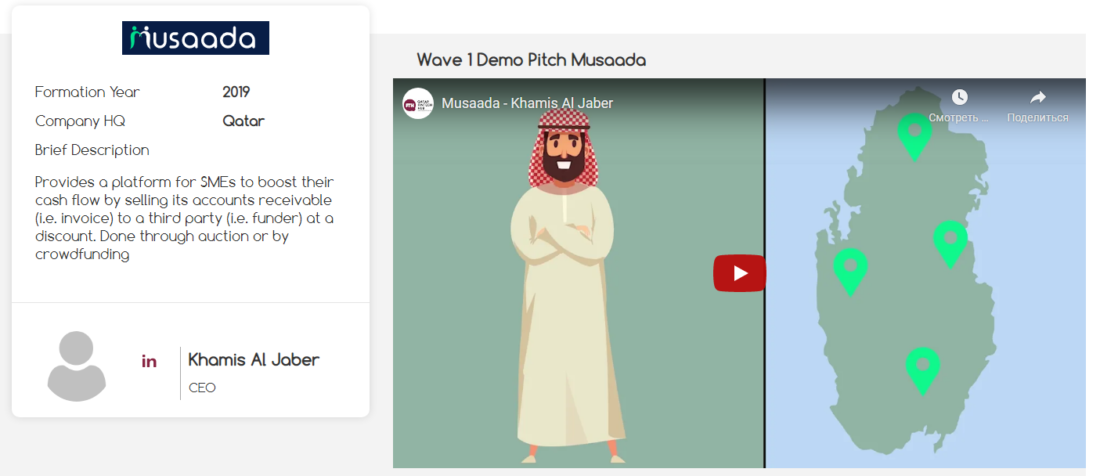 The Future of P2P Lending and Equity Crowdfunding in Qatar
Since the Qatari Fintech industry is at its early stage and there are no dedicated surveys, it's pretty hard to give a full picture of the current market state.
However, based on the recent news and experts' insights we can assume that Qatar will soon become the next crowdfunding destination like Saudi Arabia and UAE.
Despite the negative impact on many industries, COVID-19 pandemic facilitated the growth of Fintech opportunities in Qatar.
According to the CEO of Qatar Financial Centre, the country offers substantial opportunities which attract foreign tech and Fintech companies. The local market is unsaturated with ICT spending projected to reach $9b by 2024. Qatar is believed to strengthen its competitiveness and turn into the major Fintech hub of the MENA region.
Qatar is going to boost its Fintech industry with the help of countries-contributors: the US, UK, Bangladesh, Hong Kong, India, Pakistan, etc.
Collaboration between the US and Qatar businesses is to foster the development of smart cities and the creation of Fintech projects.
The UK is willing to support Qatar in becoming a leading financial technology (Fintech) hub in the Middle East. The Global Financial Innovation Network (the UK) gives insights to Qatari bodies on regulations in different jurisdictions.
Hong Kong is Qatar's partner in the development of digital commerce solutions while Bangladesh can help the country address the lack of Fintech professionals.
Vacant crowdfunding niches are real estate fundraising, oil&gas crowdfunding, renewable energy projects, impact investing, etc.
Qatar real estate crowdfunding niche is almost unoccupied. The only company providing local backers with opportunities for international real estate purchases through crowdfunding is MercyCrowd.
MercyCrowd offers a debt-free approach to own or fund real estate to all kinds of investors.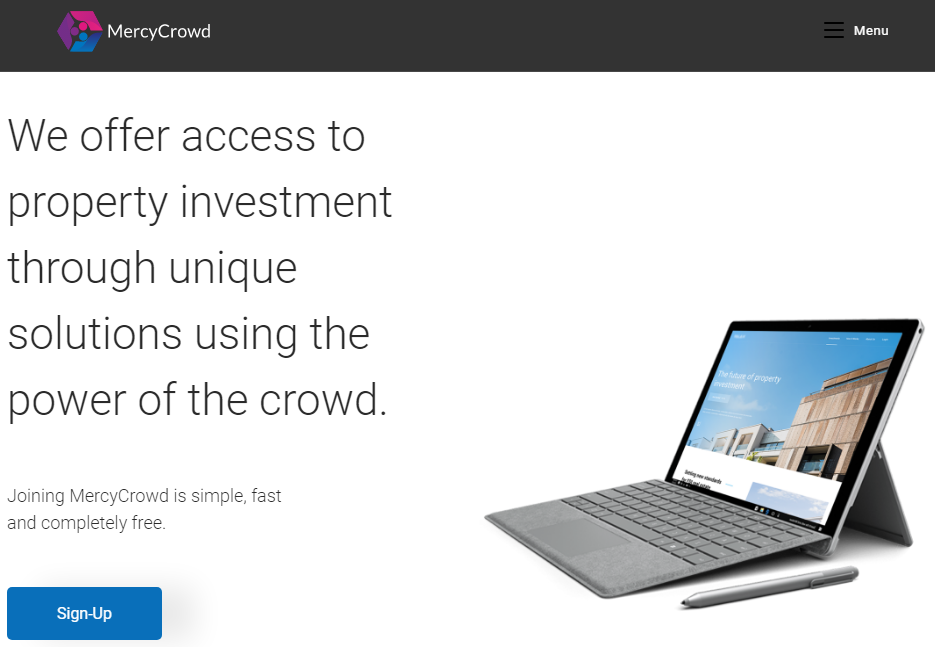 Another focus area with great potential for Qatari Fintech companies is sustainable solar energy development. The country is planning to increase its total power supply from solar energy up to 20% within the next decade and seeking Fintech enthusiasts who can make inroads into renewable energy crowdfunding.
LenderKit – an Ultimate Solution for Pioneering Qatar Crowdfunding Businesses
Qatar is making remarkable progress in the Fintech space offering great opportunities for local and international businesses. Now there are not so many players, and you can easily take a place at the table.
An online crowdfunding platform is what you'll need to kickstart a crowdfunding business in Qatar. You can invest tons of time and money in custom development, or deploy our white-label solution and launch an MVP in a few months.
LenderKit is an on-demand customizable white-label crowdfunding software with the essential stack of investment functionality.
LenderKit is designed for all types of alternative finance models: equity crowdfunding, p2p lending, investment management, real estate fundraising, private placements.
It's suitable for both emerging and mature markets.
We have helped several companies set up their business in the forming markets similar to Qatar. Among our clients are Matrix Capital, Forus and NEOM.
If you consider LenderKit as your crowdfunding software in Qatar, reach out to our experts and schedule a live demo.
Final thoughts on Qatar crowdfunding
Qatar has a unique ecosystem of regulators, organizations, entrepreneurs and creators whose joint forces will help young and mature companies succeed on the Fintech landscape.
The government puts the evolution of Fintech in the spotlight and forces sectoral bodies to elaborate dedicated programs and plans. Local entrepreneurs and foreign companies are welcomed to take part in Fintech accelerators and incubators and then test MVPs in the regulatory sandbox.
Currently, the most attractive Qatar crowdfunding niches are real estate fundraising, ESG investments, impact crowdfunding and renewable energy.
If you need help to launch a crowdfunding platform in Qatar in one of these or other industries, reach out to LenderKit.