Top 10 Islamic Crowdfunding Platforms and How to Build One
Islamic crowdfunding, also known as Islamic crowdinvesting, is a crowdfunding model that is based on Islamic principles and designed to adhere to Shariah law. 
It involves the gathering of funds from a large number of individuals who have access to the same investment opportunity and allows for investments to be made in accordance with Islamic rules and regulations.
Islamic crowdfunding typically has restrictions on what kind of investments may be made, including avoiding high-risk speculative investments or related to activities prohibited by Shariah law such as certain banking services or industries with a high level of debt.
So, let's take a look at the most popular Islamic crowdfunding platforms that are spread across the MENA region and operate in KSA, UAE, Oman, Bahrain and other countries. 
What you will learn in this post:
EthisX

EthisX is the Global Ethical Alternative Investment platform that aims at enabling everybody to participate in impact-driven projects. It is operated by Ethis Investment Platform LLC, a part of Ethis Group. This company is a pioneer in ethical crowdfunding platforms.
EthisX is regulated by the Sultanate of Oman Capital Markets Authority and operates all around the world to connect ethical startups with investors.
The platform operates in the following sectors:
Equity crowdfunding in Malaysia
P2P lending in Indonesia
Equity, P2P, and SPV on a global level
VC funds and micro funds, and Islamic Social Finance on a global level.
In total, EthisX is active in over 80 countries with over 530 projects supported which makes it a world-leading ethical investment platform.
Beehive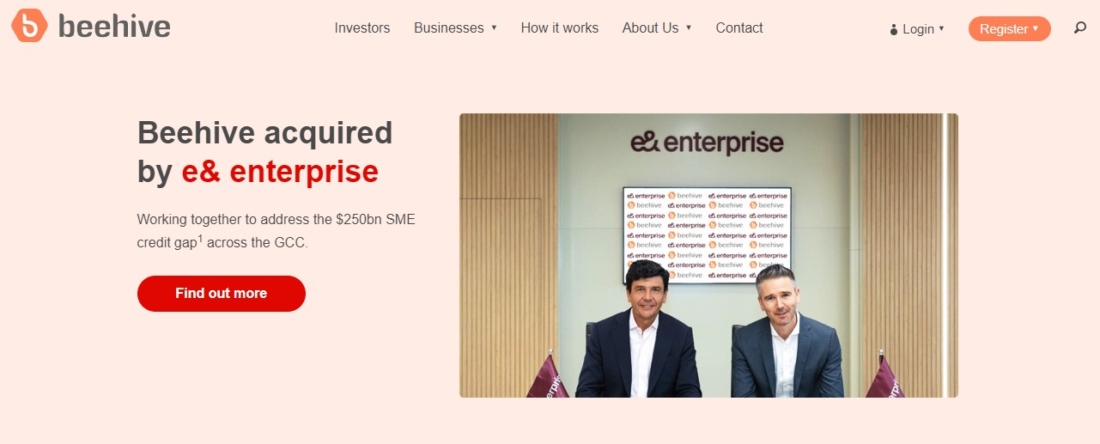 Beehive is the first peer-to-peer lending platform in MENA that is regulated by the DFSA. 
This Dubai-based platform was launched in 2014 and since then, it has been working to connect businesses looking for funding with investors who can help to fund their growth.
With a minimum investment of 100 AED and 10% of APR on average, global investors have lent through the platform over AED 1 bln.
ITHBAR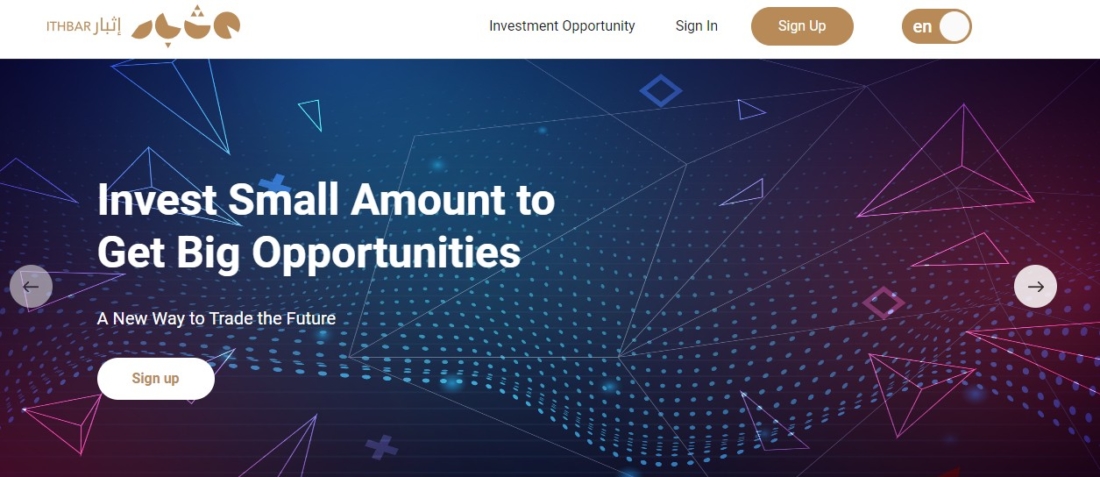 ITHBAR is a platform working in such sectors as debt-peer financing, equity financing with dividends. IHTBAR is established in the Sultanate of Oman and is regulated by the Capital Market Authority. 
All investors have to pass a rigorous screening process and comply with the platform's requirements such as having enough knowledge and investment experience in investing in leading companies. The company charges investors a management fee (10%), VAT (5%), and bank transfer fees if any. Fundraisers pay an administration fee on the raised amount (2%), along with VAT and bank transfer fees.
Beban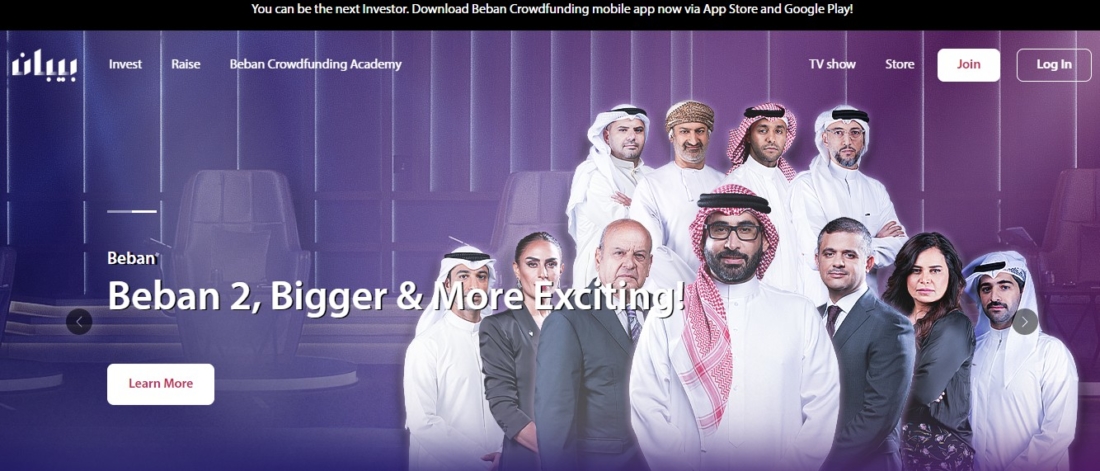 Beban is a crowdfunding operator registered and regulated by the Central Bank of Bahrain. This is an equity-based platform that enables investing with as little as $100. Each campaign listed on the platform has 90 days to reach its investment target. If the investment target isn't met (80%), all the funds are refunded to the investors.
Beban doesn't accept investors from outside of the Gulf Cooperation Council (GCC) and doesn't offer trading on secondary markets.
Rawafid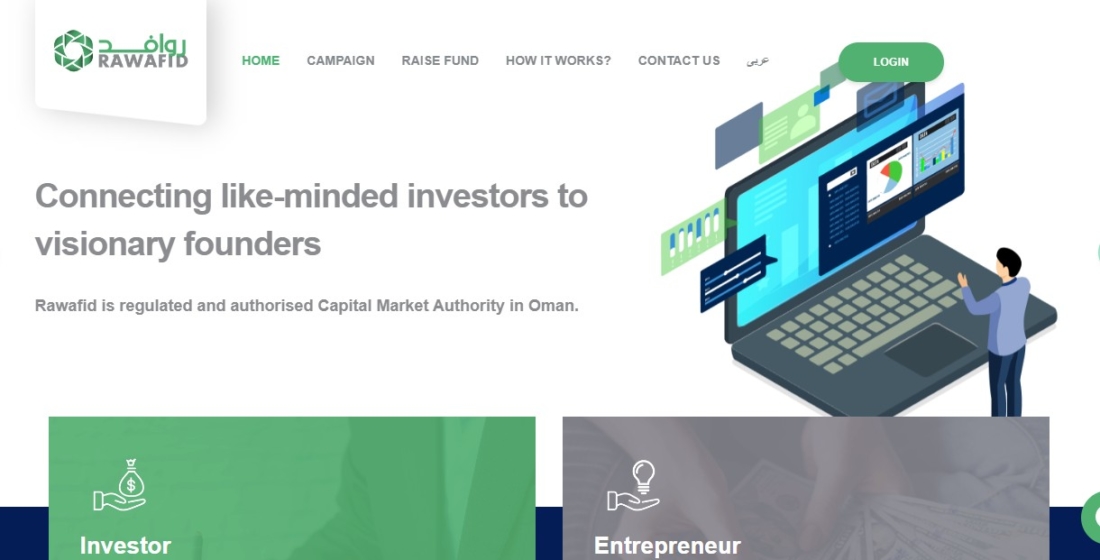 Rawafid is an equity-based crowdfunding platform licensed by the Capital Market Authority of Oman. The platform enables accredited and retail investors to buy shares in promising startups. 
The minimum investment is specified by a startup that launches a campaign, and the platform claims not to charge any specific fees from investors. A startup pays a percentage from the raised amount.
Tameed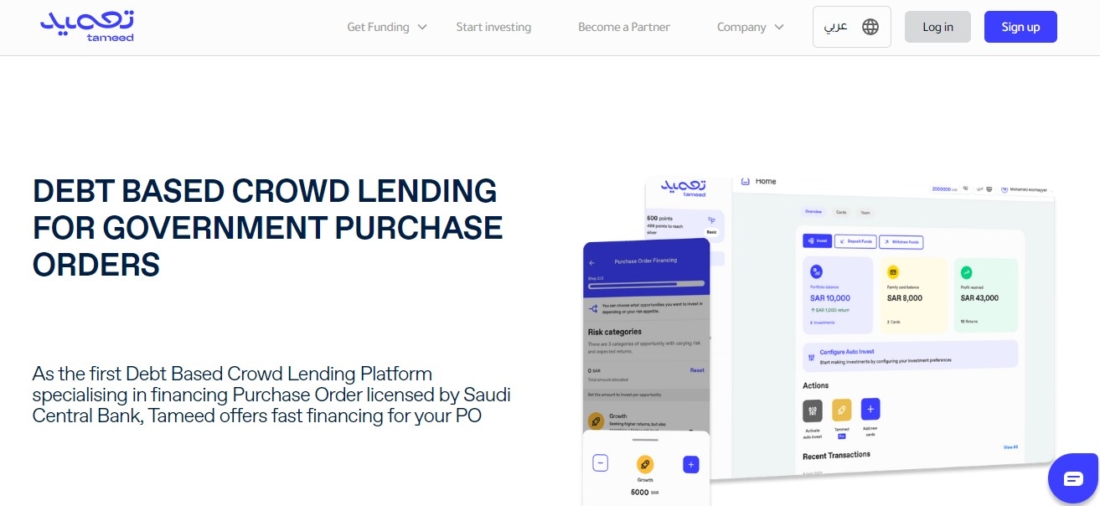 Tameed is the first and the only debt-based crowdlending for government purchase orders platform in Saudi Arabia. This platform is licensed by Saudi Central Bank and is regulated and approved by the Shariah Board.
Tameed works only with government-backed POs, that's why financing them is very attractive to institutional and individual investors. With 15 to 20% of AAR and guaranteed repayments, Tameed is an attractive option for those who want to benefit from short-time investments.
DubaiNext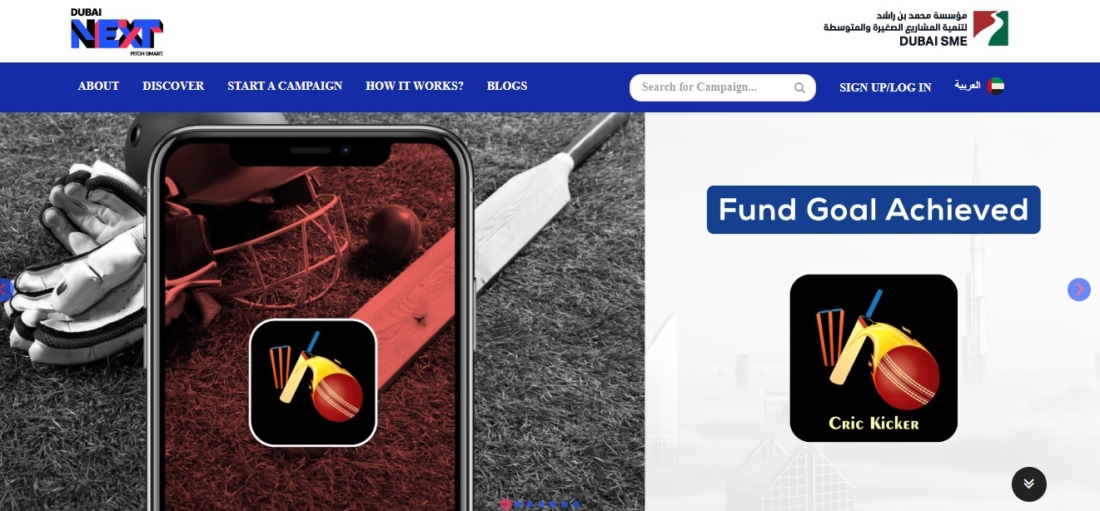 DubaiNext was launched by the Dubai Government in 2022 to facilitate the funding of small and medium enterprises. This is an all-or-nothing model platform which means that if the funding goal is not reached, all the funds are returned to the investors. If the fundraising goal is reached, the funds are transferred to the project owner through Dubai SME, an agency established to support the growth of the small and medium enterprise sector.
DubaiNext is a reward-based crowdfunding platform. All fundraisers keep ownership over their projects, and investors can choose among various reward options in return for their money.
Bambucorn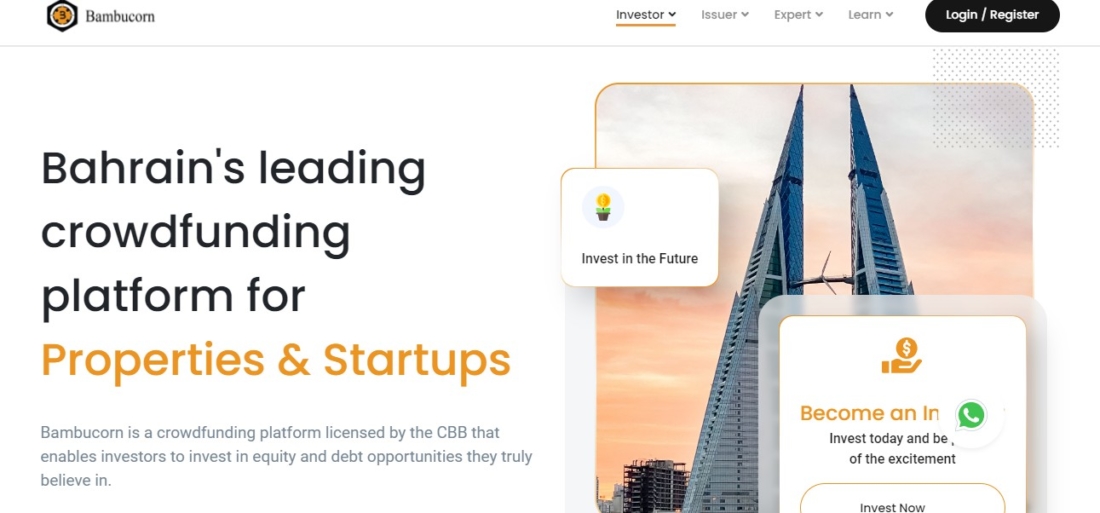 Bambucorn is a Bahrain-based equity crowdfunding platform supported by the Bahrain Economic Development Board and licensed by the Central Bank of Bahrain. The platform specializes in debt and equity investing.
With a minimum investment of $1,000, Bambucorn allows investors to diversify their portfolios and get exposure to early-stage ventures.
The platform doesn't charge any fees at the registration stage however, fees are charged later and vary depending on an offering.
The platform reviews all the offerings before placing them, and all investors have to complete all verification procedures before they are permitted to invest.
Sadaqah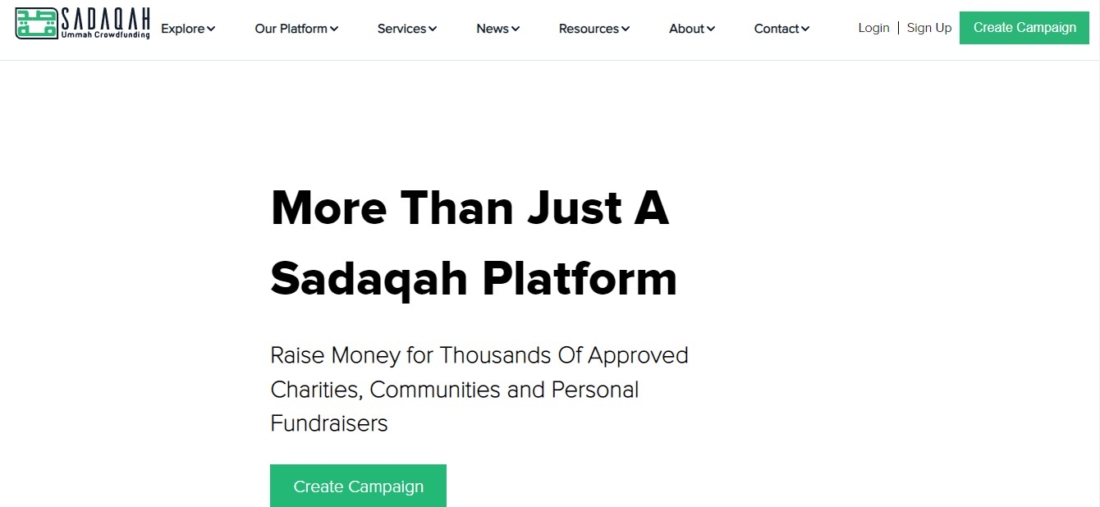 Sadaqah is a donation-based crowdfunding platform that helps to raise funds for charities, communities, and individuals. 
The platform collaborates with charities all around the world to ensure the raised funds are spent ethically. It works with local impoverished communities to identify campaigns that can make a real impact.
Support of disadvantaged children and their families, sponsorship for pilgrimages for needy elders, support of education, orphanages, assistance in covering medical bills, help in building places of worship, and support of medical facilities are just several sectors in which the platform is active.
The only fee collected by Sadaqah is a 5% maintenance fee that helps to support the infrastructure and continue with the platform development. Payment fees also may be collected (e.g., Stripe fees, credit card processing fees, and similar).
Stake

Stake is a Dubai-based real-estate crowdinvesting platform. It enables investors to benefit from a stake in real estate with as little as AED 500. Anyone above the age of 18 can invest provided they pass the platform compliance checks.
Stake was launched in 2021, and since then, it has already funded real estate for AED 147M+.
The platform has been assessed by the Supervisory Board of Guidance Financial Group, a leading service specializing in Shariah-compliant investments and Shariah advisory services, and has submitted an application to the DFSA for an Islamic Window endorsement on the license. Once the license is received, the platform will be able to offer Shariah-compliant Islamic Financial Business through the Islamic Window alongside the business that the platform runs now.
How to launch an Islamic crowdinvesting platform with LenderKit
If you are thinking about launching a crowdfunding platform in MENA, check out our white-label investment software. 
Using the crowdfunding software from LenderKit for Saudi Arabia, Qatar, Oman, UAE, and North Africa, you can:
Set up a crowdfunding portal prototype to apply for CMA, SAMA, DFSA, or DIFC, or pitch to the board to raise capital.
Launch a fully-functional investment platform with complex integrations.
The LenderKit team works with many countries in the MENA region to help investment businesses launch online investment platforms to raise money for real estate or startups. We helped many clients to get started in the regulated market where they obtained a sandbox license to operate an investment portal using the LenderKit solution.
To learn more about how LenderKit works, schedule a call with our fintech strategist.