How to Start a Crowdfunding Business in Atlanta, Georgia
Setting up a crowdfunding platform in Atlanta, Georgia may be a valid business idea. Whether you're aiming to create a P2P lending or equity crowdfunding platform for startups or real estate investing, Georgia can potentially be a great place to start.
In 2011, Georgia became the second US state to adopt intrastate crowdfunding rules and allowed companies to raise up to $1 million and later raising this cap to $5 million. Among the first crowdfunding platforms to benefit from these rules and explore the Georgia crowdfunding market was GROUNDFLOOR. 
"Georgia continues to play a vital role in our company's expansion. We still expect to see a significant number of new borrowers and investors in Georgia."

said Brian Dally, co-founder and CEO of GROUNDFLOOR.
What you will learn in this post:
US Georgia crowdfunding potential
Since the adoption and modernization of the Georgia intrastate crowdfunding rules or Invest Georgia Exemption rules, 70+ companies have filed under IGE with the Commissioner of Securities. 
Whether this is a good volume of potential deals registered at the state level, it's up to the platform to decide.
On the other hand, there's a whole community called Georgia Investment Network which connects investors & entrepreneurs for startup investing, business expansion and real estate development. At the time of writing this article, there are currently 108 Georgia investors that are ready to invest in different projects. 
And if you dig further, there are plenty of offerings with different funding goals from thousands to millions of dollars and require different minimum investment amounts as well as investor's expertise.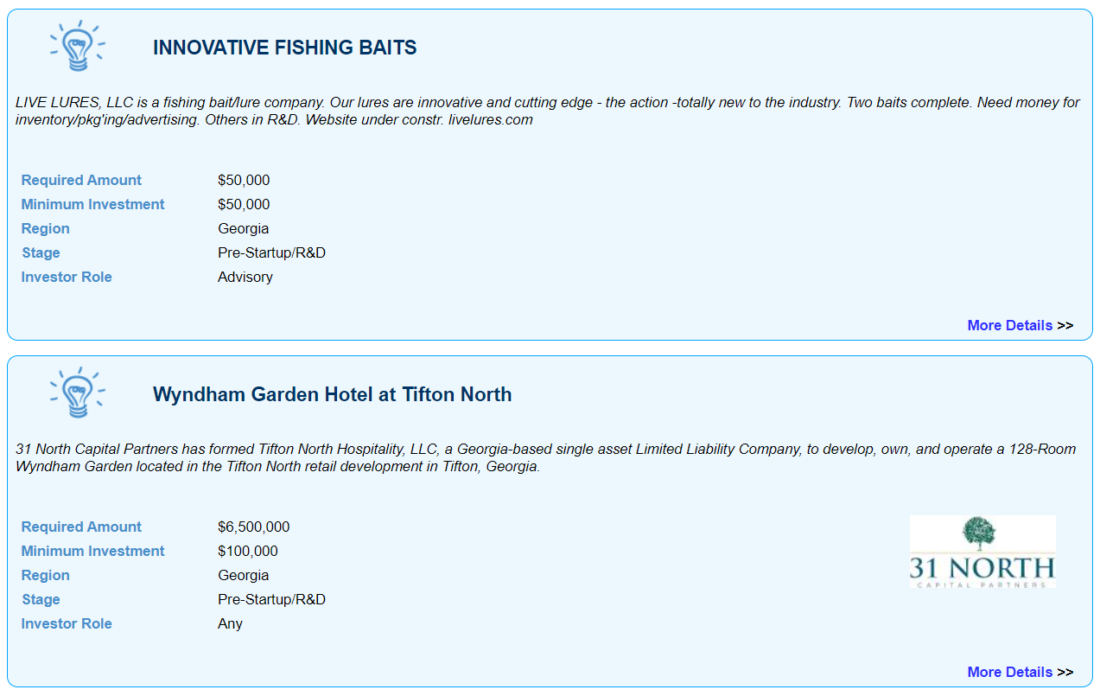 Crowdfunding platforms in Georgia, Atlanta
Despite the relatively active community, there are very few crowdfunding platforms in Georgia that can be considered competitive. Undoubtedly, GROUNDFLOOR is the leading crowdfunding platform which works with the Regulation A+ and helps finance real estate projects. 
Another platform or real estate fund is Jamestown Invest which apparently has two websites jamestowninvest.com and jamestownlp.com which can be found in browser search. And according to the company's structure, both may be legit and serve different functions: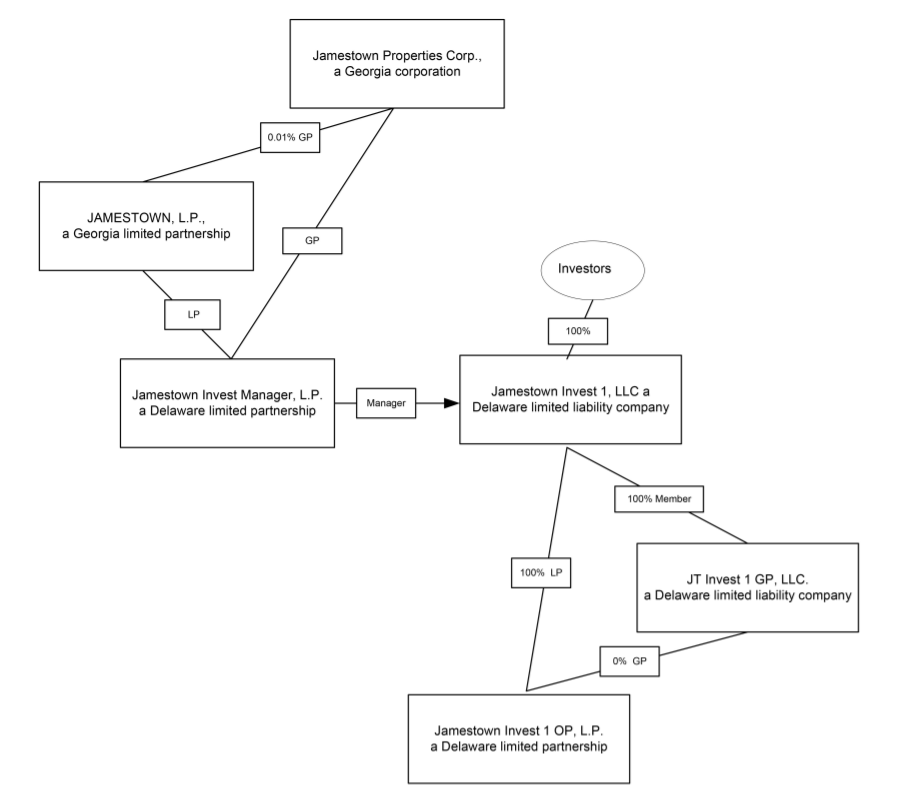 There are also some fundraising platforms in Atlanta that focus on different niche markets:
Georgia accelerators and influencers
Crowdfunding platforms build strategic partnerships with accelerators to extend their services and further scale promising startups that have acquired basic expertise and funding. 
In Georgia, there are plenty of accelerators and incubators to partner with:
Advanced Technology Development Center (ATDC)
Atlanta Tech Village
Atlanta Ventures Studio
Founder Institute
NeuroLaunch and others
Depending on your focus industry, you can approach different accelerator programs and provide help with a P2P lending or equity crowdfunding portal for Georgia startups.
Apart from accelerators, it may also be a good idea to talk directly with the industry influencers like Dara Albright, fintech & crowdfinance evangelist, or Craig Lerman, owner at LermanLaw associates.
Georgia crowdfunding software providers
To enter Atlanta real estate crowdfunding, startup equity investing or P2P lending market, you may consider LenderKit.
LenderKit is a customisable white-label crowdfunding software for regulated businesses either funding portals or broker-dealers. With this crowdfunding solution which has a rich portfolio of various crowdfunding platforms, you can do all sort of things like:
Launch a prototype 
Apply to SEC or FINRA for compliance 
Register a Reg CF, Reg A/A+ or Reg D, 506(c), (b), 504 portal 
Integrate a payment solution like WePay or PrimeTrust (FundAmerica), AssemblyPayments, etc.
Partner with a KYC/AML provider 
On the business side, with LenderKit, you can launch a crowdfunding portal for your specific needs:
Real estate crowdfunding
Debt or equity crowdfunding
Fund management
Private equity platform
Direct investing platform, etc.
Fundraising platform (donation crowdfunding)
LenderKit is equipped with a compliance module which allows you to run a crowdfunding platform in the US in any state and facilitate your SEC and FINRA compliance. Check out this video to learn about the features: 
Alternative states to launch your crowdfunding platform in
Apart from Georgia, you may also consider launching your crowdfunding business in Texas or Illinois. There are very developed states with established intrastate crowdfunding rules and interesting investment potential. 
Texas is currently booming due to COVID-related migration and thanks to the lower costs of living compared to California, for example.
On the other hand, Illinois has also got plenty of existing crowdfunding platforms like truCrowd, EquityRoots, PeerRealty and others.
Both crowdfunding markets can be a good alternative to Georgia.
Final thoughts
All in all, the Georgia crowdfunding market can be an interesting variant to consider. The best place to start is to talk to local communities, influencers, lawyers, existing firms to figure out the supply and demand and whether there's room for a niche-oriented or a broad-focus crowdfunding platform.
If you're looking to launch a crowdfunding portal in Georgia, reach out to LenderKit to discuss software pricing and customisation costs.