How to Start a Crowdfunding Business in Illinois
The new era of crowdfunding in Illinois started in 2016 when the new intrastate crowdfunding law (815 ILCS 5/4(T)) took effect.
At that time the news headlines "crowdfunding is coming to Illinois" "crowdfunding craze in Illinois" flooded local financial websites.
This gave a green light to companies like truCrowd, enabled businesses to get funding from the local crowd, and provided appealing investment opportunities to professional and everyday backers.
Since then, the Illinois crowdfunding market has matured. Now Illinois is in the second largest group of states by the geographic concentration of crowdfunding offerings according to the SEC.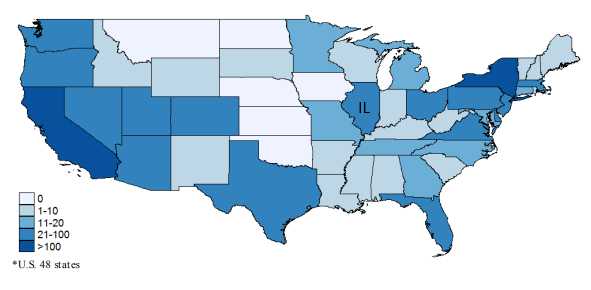 It means this Northern state has a friendly environment for crowdfunding companies and good investment potential.
What you will learn in this post:
Why may Illinois be good for a crowdfunding business?
Illinois isn't only famous for the first modern skyscraper, Walt Disney, and the first McDonald's restaurant. It's the fifth-largest by GDP in the United States and the home for 37 companies that made the Fortune 500 list.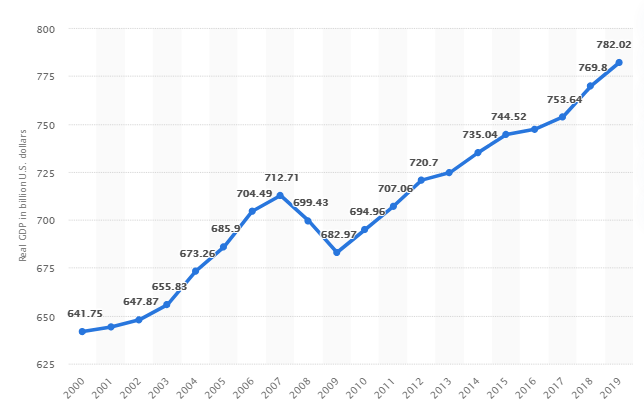 This statistic shows Illinois' GDP has grown by 121% from 2000 to 2019. In 2019, the GDP of Illinois was $782.02b.

The Illinois government has a comprehensive plan to keep revitalizing the state's economy, by supporting and maintaining a strong economic environment for taxpayers, employers, workers, and communities; recruiting and growing businesses, maintaining a 21st-century workforce, enhancing innovation, and bringing jobs and investment to underserved communities throughout Illinois.
Key industries which have a large impact on the Illinois state economy:
Energy
Information Technology
Life Sciences and Healthcare
Manufacturing
Transportation and Logistics
As the government mentions, making a range of investments in the above-mentioned industries and fostering connections between researchers, innovators, and industry is a feasible method to achieve the governmental goal.
This is the moment when alternative financing, and crowdfunding, in particular, can show what they're capable of.
Illinois companies deliver world-changing innovations in tech, life sciences, and manufacturing. There are many tech hubs and incubators like University technology Park throughout the state.
Among the leading FinTech, RealTech, RegTech startups "graduated" from Illinois accelerators are HowToFund, KNTXT Group, Percent Pledge, Zero Hash. 
Also read: "The Benefits of Alliance Between Accelerators and Crowdfunding companies"
In 2020, top Illinois projects by investments were from transport and logistics, business and financial services, food and beverage, chemicals and plastic sectors.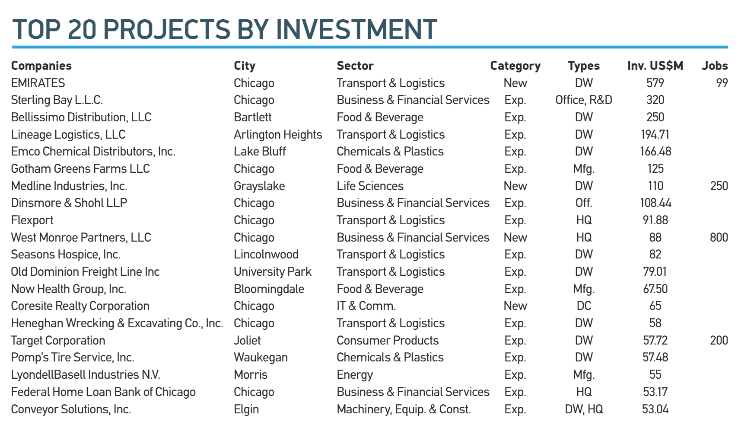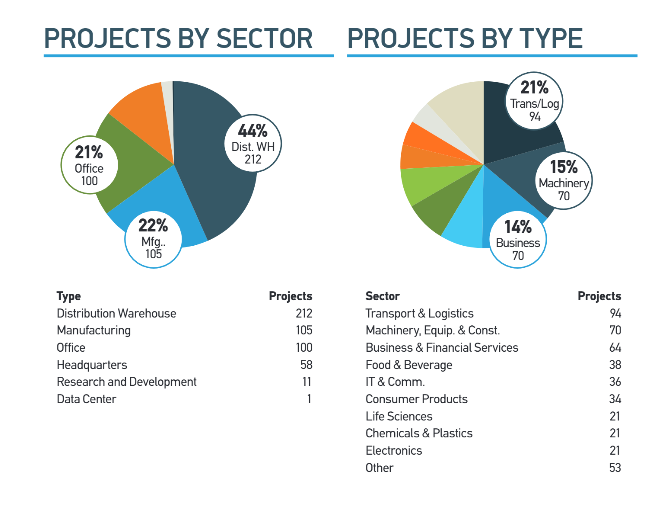 The local authorities recognize the importance of funding startups, small and medium business with the help of different methods: governmental grants, direct investments, the crowd's monies, etc.
Intrastate crowdfunding is a method uniting the free funds of professionals and individuals and allocating them to where the business needs are greatest.
Illinois crowdfunding rules and exemptions
The practice of enacting local states' laws to regulate offerings and sales of securities began in 1911. Kansas was the first state to adopt a Blue Sky Law with requirements to issuers and protection standards for investors.
The rapid development of alternative financing forced the regulatory authorities of the US states to elaborate and pass local legislation to regulate intrastate deals.
This mainstream was named "the crowdfunding exemption movement".
Illinois joined the national movement on Jan 1, 2016. The regulatory authorities enacted legislation that provides an exemption for non-accredited investors to participate in intrastate "equity crowdfunding."
According to the SEC report of 2016, Illinois is the only state with a crowdfunding provision allowing for a maximum aggregate offering amount up to $5m in a twelve-month period. All other states that have adopted some form of a state-based crowdfunding provision limit the aggregate offering.
The full version of the Illinois crowdfunding exemption can be found here. To start a crowdfunding business, the company should register with the SEC as a broker-dealer or funding portal, become a member of FINRA and create an online platform for crowdfunding deals.
Important highlights of Illinois crowdfunding exemption:
an Illinois company can raise up to $4m, per year, from Illinois residents
both accredited and non-accredited investors are allowed to take part in deals
not accredited investors can invest up to $5k, for professional backers – there's no upper limit
all crowdfunding deals should be done online through a "Registered Internet portal"
an issuer should be an Illinois company disclosing its current financial statements
only Illinois residents can view offering materials and invest
issuers are allowed to make "general announcements" by any means including social media
the issuing company must provide quarterly financials to investors.
Knowing the reg framework for Illinois debt crowdfunding and equity fundraising is vital for online platform owners. Only by adhering to the state's standards, you can be sure that your business is done by the book.
Illinois Crowdfunding Portals
You may have probably done your industry analysis and already know who you're going to compete with in Illinois. But let us share some info which may be useful and help you take an informed decision.
In 2019, there were 632 firms including broker-dealer, acquisition brokers and funding portals registered with FINRA.
Learn how to register a broker-dealer or a funding portal in the US. By the way, truCrowd is the only funding portal from Illinois that is a FINRA member.
truCrowd
truCrowd is a funding portal that enables non-accredited investors to provide startups with funding.
truCrowd offers equity crowdfunding under Reg CF to startups and opportunities to invest for novice investors, and educational content to assist each side in building their profiles.
The provider charges a non-refundable $3,5K listing fee and a success fee for up to 12% of the total amount raised within a crowdfunding campaign. If offerings don't get funded, truCrowd won't charge the success fee.
The min investment amount – $100.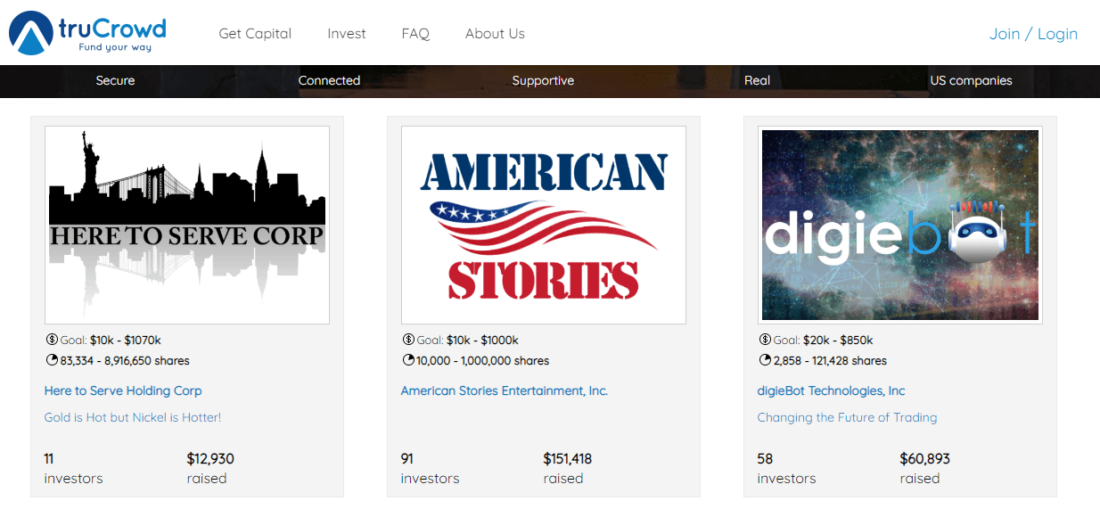 Illinois real estate crowdfunding niche is presented by several players, including PeerRealty and Equity Roots.
Peer Realty
PeerRealty is a Chicago-based online marketplace for investing in real estate for investors and sponsors. The provider offers investors to take part in high-quality real estate deals with the most reputable developers by giving $5K as a minimum.
Currently, only accredited investors can invest with PeerRealty.
PeerRealty charges real estate companies a one-time origination fee. There are, also, fees to investors that vary according to investment opportunities.
Equity Roots
Equity Roots is another company providing investors with the opportunity to support real estate and hotel projects. Each offering is different and depending on the deal structure.
In its FAQs, the provider states that it deals only with accredited investors domiciled in the United States, as current securities laws prevent non-accredited investors from participating in 506(c) offerings.
Investment minimums depend on the transaction. Most deals often require a minimum $15K per unit investment.
LenderKit – Illinois Equity Crowdfunding and P2P Lending Solution
Any crowdfunding business starts with an online portal that serves as a go-between.
Crowdfunding platforms are complex by their nature, and building such a website from scratch may take longer compared to leveraging a ready-made crowdfunding software with customizable functionality.
LenderKit can become a good crowdfunding solution for your equity crowdfunding or p2p lending portal.
LenderKit is versatile and fits real estate, energy, social impact, SME financing, ESG investing, health & science companies and can actually be tailored to any business model and industry.
The solution has everything you need to build an MVP or a full-scale solution:
pre-built site layouts
interactive investor portals for users
powerful admin area
instant data analytics
United States crowdfunding regulation settings
theme customization
API integrations
extra features (auto-investment, secondary market, referral system, investing through an advisor) and more
Want to see LenderKit in action? Request a demo.
Final thoughts about Illinois crowdfunding
Intrastate crowdfunding exemptions are complementary laws to the general crowdfunding regulation in the US. They're active within a state where they were adopted.
This article illustrates how intrastate crowdfunding regulations work by the case of Illinois. As a result of the adoption of Illinois law, local small and medium businesses got access to investment capital with less stringent filing requirements. Everyday investors were allowed to support local projects alongside professional backers.
If you've already been tempted by the idea of doing crowdfunding in Illinois, reach out to us to discuss the tech aspect.
Important note: this information is being provided for your convenience and is not intended as legal advice. Any questions should be directed to the appropriate state regulator, lawyer, or crowdfunding expert in Illinois.