Crowdfunding for Small Businesses: What You Need to Know
Crowdfunding is experiencing steady growth because an increasing number of business owners turn to crowdfunding platforms to raise funds for the launch and further development of their businesses.
Based on statistics, business and entrepreneurship projects raise the most money.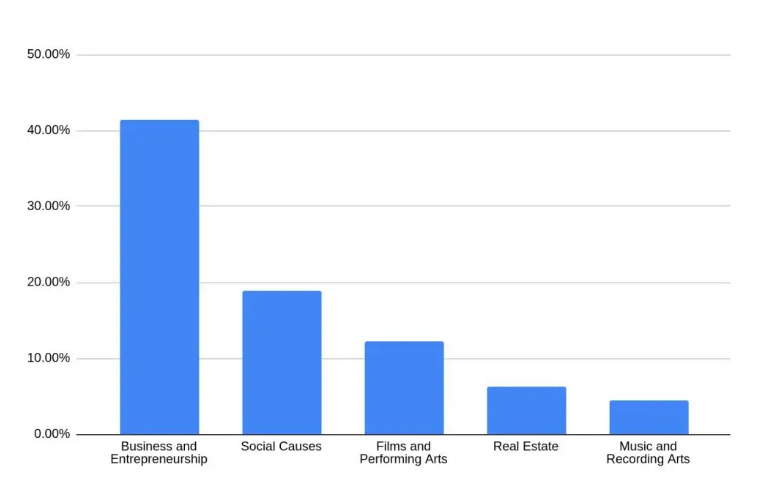 This is a good reason to launch a platform specializing in this niche – fundraising for small and medium-sized businesses.
The largest segment in the crowdfunding market is represented by equity while the reward-based type experiences the fastest growth.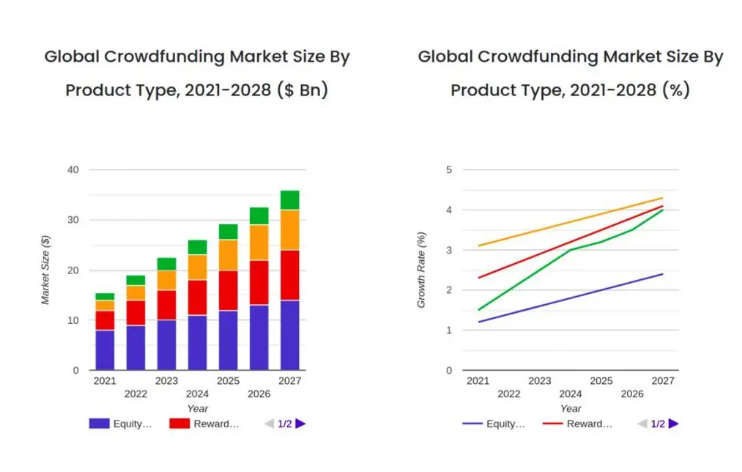 Even though the market is developing dynamically, the digital side of the sector is still in its early stages. It means that for new players, plenty of opportunities exist to create an innovative solution that will facilitate raising capital online and generate additional income flows for its owners.
But with new players entering the market constantly, how can one create a competitive crowdfunding platform for small businesses? There is a set of parameters to consider.
What you will learn in this post:
How to launch a crowdfunding platform for small businesses
Before you start developing your crowdfunding platform for SMEs, decide what types of funding you want to provide to your clients:
P2P lending platforms enable individual investors to lend money to businesses to fund their further development.
Donation-based platforms allow individuals to donate funds for a specific purpose.
Equity-based platforms enable investments in business equity.
Reward-based platforms enable people to contribute to a project in exchange for non-monetary rewards.
Profit-sharing platforms allow investors to fund businesses in exchange for a share of the business' profit in the future.
White-label crowdfunding software from LenderKit allows you to launch a crowdfunding platform with one of these flows or combine some multiple financing methods to expand your audience and boost the potential of your revenues.
Start with a crowdfunding platform prototype
Usually, businesses need around 6 months to get all things settled, test their business model, get approved by regulators and get the business on track. While all these challenges are separate problems that you need to tackle, let's explore how you can get started with your own crowdfunding platform for SMEs.
When you start building your crowdinvesting platform, keep in mind that there are no perfect sets of features. There are features without which the platform can't survive, and there are unique and additional product functionalities that will distinguish your platform from competitors. Start with the basic features, as they are crucial for the platform's existence.
Welcome page
Homepage is the face of your crowdfunding platform because it will help your clients understand:
The platform's mission
Products and services
Available crowdfunding campaigns
Potential returns and commissions
Your team's experience in deal management, etc.
This is the first page your investors and fundraisers will see, so make sure it is clear and straightforward.
Log in/Sign up
This is where your users complete their registration and create user accounts on your platform. Usually, only registered users are allowed to participate in crowdfunding campaigns. It's also a part where you will get to know your clients and need to conduct KYC/KYB checks.
User account
A user profile is a gateway to investing on your crowdfunding platform. After a user passes all the KYC/AML checks, adds payment methods and completes setting up the profile, they can now invest in various campaigns on your platform.
Pitch form
If you are building a match-funding platform, you may want to have a pitch form or even a separate user profile, where fundraisers or the capital raising companies will pitch their ideas and projects to you for review and approval. And when you choose the best projects, you can launch the campaign marketing on your platform and help businesses to raise money.
Payment system
Without a solid and reliable payment processing system, managing raised funds will be problematic. There are a lot of payment providers out there, with the most popular such as MANGOPAY, Lemonway, Hyperpay for investment-based platforms, and of course, PayPal, Stripe, Braintree and similar for donation platforms.
When choosing a payment provider, consider the region where your platform is registered and the location of your target audience. Even the biggest payment providers may be restricted in some markets. So, Stripe has restrictions in Thailand, Israel, and Panama; Braintree doesn't work in many Asian countries, etc. It is important to integrate those payment processing solutions that are available for you and your users.
Make your crowdfunding platform stand out
Once mandatory features are developed, you can add unique product capabilities to stand out from competitors. Here are the possible options for such features, however, you aren't limited to them:
Add a secondary market to allow for better liquidity on your platform
Implement asset tokenization
Launch a crowdfunding mobile app to attract more customers
Focus on smaller features like: improving UI, adding more filters, better segmentation, tier-based access to campaigns, etc.
Whatever makes your platform different from the others attracts the interest of fundraisers and investors will definitely work.
Take care of a user-friendly experience
Make your platform easy to navigate, provide clear step-by-step instructions on account registration, the launch of a crowdfunding campaign, investing, etc. But this is not everything that you can do.
Indiegogo takes a step forward toward an excellent user experience by adding the Our Top 10 Finds or the Spend Under $100 tabs. It's a small change, but may increase your conversion and lead generation.

Kickstarter implements fun filters by categories and gives campaign recommendations based on the customer's answers.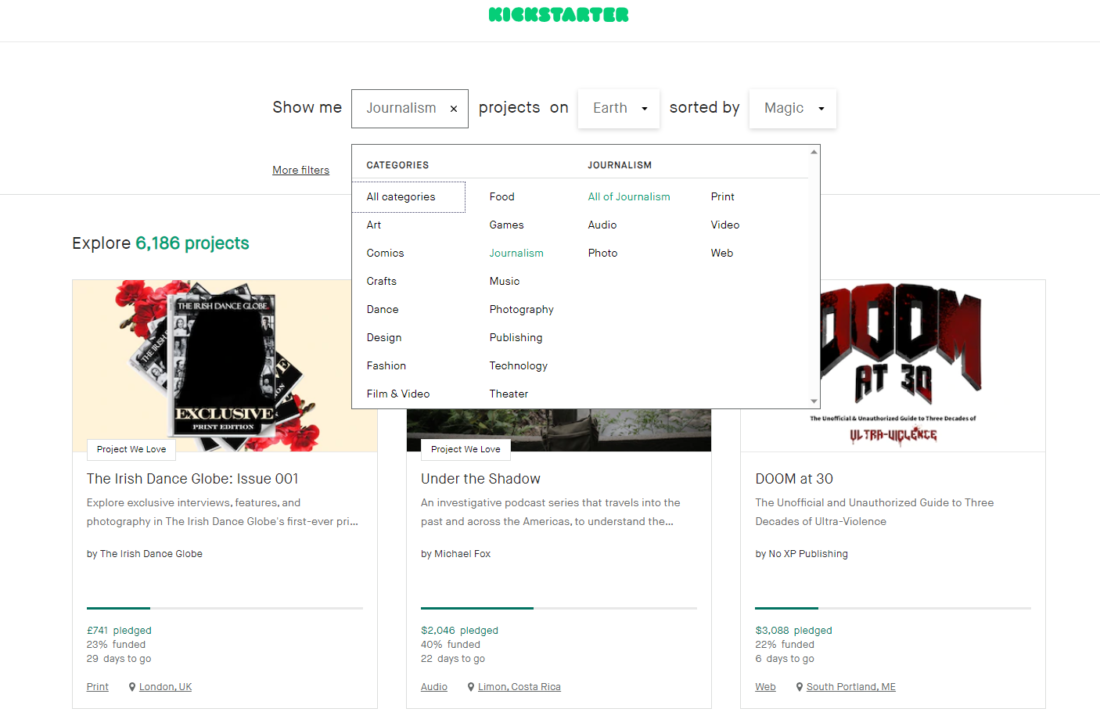 Crowdcube customizes the displayed investment options depending on your location which helps investors to save time browsing projects that may be not accessible.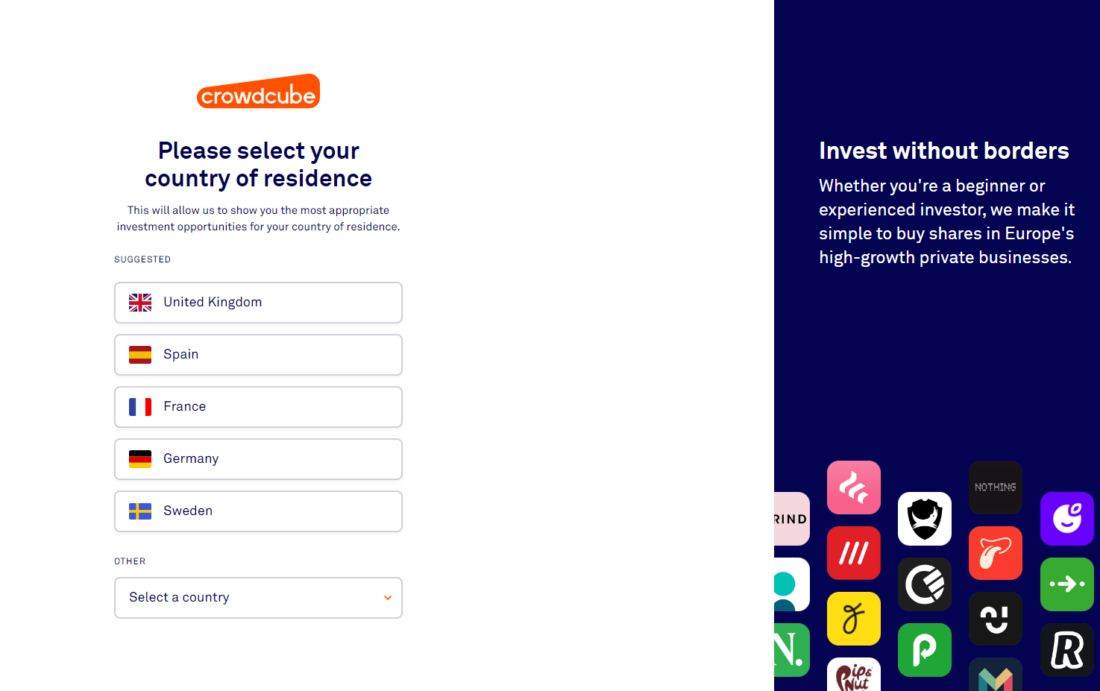 Acredius offers an easy-to-use investment simulator where a potential investor can set up the total sum, the interest rate, and the loan duration to get an idea about the potential returns before investing any funds. 

Monetizing a crowdfunding platform for small and medium-size Businesses
Most platforms monetize on commissions paid when the target sum is raised. This model requires a constant flow of new projects and consistent participation of investors. Additionally, you can add one or more monetization ways to boost your crowdfunding platform's revenue.
Fees for additional services
Some platforms offer help with the project launch and management, developing a marketing campaign, branding and content creation for a fee.
Advertisement placing
You can allow placing ads for a payment on your platform. For example, Crowdspace, a crowdfunding platform directory in Europe, allows different crowdfunding platforms to advertise their services to potential investors or fundraisers.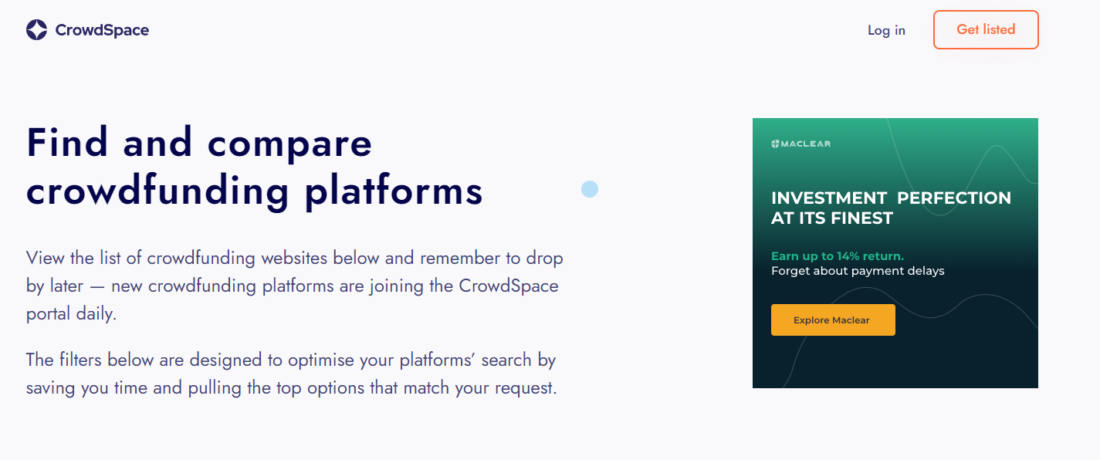 However, you should be careful about advertising projects, because there may be certain regulations in place that forbid doing so.
Offering better visibility to projects
Normally, a popular platform lists hundreds of projects. Projects placed at the end of the lists suffer from significantly worse visibility, which can lead to issues with raising funds because investors may not see them.
Some platforms offer placing projects on top of the search results on the platform to boost their visibility and draw the attention of investors.
Costs of starting a crowdfunding platforms for SMEs
The cost of launching a crowdfunding platform depends on various factors, such as:
Complexity
Business model
Functionality
Development team experience and their location, and similar.
On average, it costs around 89,000 EUR to develop a crowdfunding platform. But you can reduce the costs significantly by using a white-label solution.
White-label crowdfunding software by LenderKit
White-label investment software from LenderKit comes with a comprehensive set of out-of-box features that allow you to launch your platform relatively quickly. Each part of the solution can be customized to meet your business needs and comply with the up-to-date legislation.
The interactive investor portal allows project owners to create campaigns and investors to provide funding. A powerful back-office allows the platform admin to manage all the fundraising and investing activities, create and assign roles, set up fees, and more.
LenderKit crowdfunding software covers both investment-based and non-investment-based models, each model having unique functionality and flows that can be customized based on your needs. It is also possible to combine various investment flows within one platform to boost the earning potential.
To find out how it all works, you can schedule a demo, or contact our sales team to discuss your business needs and pick a product tier that suits you best.