5 Steps to Build a Crowdinvesting Platform
Building a crowdinvesting platform in 2022 right at the start of the new crowdfunding market cycle might be the perfect timing. With the introduction of new crowdfunding regulations all across the globe such as increased limits in the US, Oman's plans to become a crowdfunding hub, and harmonised rules for ECSPs it can be really hard to resist from starting a crowdfunding website.
While many people believe that creating a website is sufficient to start getting income from crowdfunding, it is far from the truth. Here, we will have a look at how to build a crowdinvesting platform step by step.
What you will learn in this post:
Study the Competitors in Your Market Area
Before you start working on a crowdinvesting portal, learn how it works. Studying the competitors' platforms will help you to gain insights into their offers, marketing tactics, and benefits they offer their clients. This knowledge will help you to understand how you can outperform your competitors and identify your platform's unique value proposition.
Check what the competitors are doing correctly. It will help your platform to stay relevant and outperform the industry standards. Make sure to find out where the competing businesses fall short to test new marketing strategies they haven't used and discover new opportunities.
Learn customer reviews to see what is missing in the competitor's products. Check whether you can add the missing functionalities to outperform the competing businesses.
The main features to compare are the following:
Financing types: donation, investment, or loan.
The platform's success rate: concentrate on projects you are expecting to see on your platform.
The target audience: fundraisers and investors the platform attracts.
To conduct market research, you can use CrowdSpace if you aim for EU countries, and Open databases for the USA.
Calculate How Much Money Your Crowdfunding Platform Can Generate
Crowdfunding platforms have several sources of income. They charge a 3-7% success fee on the raised capital, and they earn on providing various products and services to their clients. The most common fees charged by the platforms are following:
A fee for the amount raised – it is charged upon the completion of a crowdfunding campaign.
Paid services and functionalities – branding, marketing, promotion, prototyping, and many more services are provided on a paid basis.
A cash management fee – it is paid if the platform users escrow services.
Promoting campaigns – a fundraising campaign can last several months. Therefore, older listings can move down the search and get lost. You can charge a fee to advertise the campaigns and make them visible again.
Therefore, the fees charged by different platforms can differ a lot. To get a clearer idea of how much the difference is, let's have a look at some examples.
StartEngine
StartEngine charges the following fees as of October 1, 2021:
7% of the funds raised via domestic ACH and Wires, 11% of the funds raised via domestic credit cards, and 13% of the funds raised via international credit cards.
2% commission is paid in the form of securities
A cash management fee is paid to the escrow agent (not more than $4,000).
$10,000 is a fixed service fee paid for account management, promotion, and support.
CrowdCube
CrowdCube charges a crowdlending platform the following fees:
A success fee of 7% is charged on the raised amount.
A completion fee of 0.75 – 1.25% is charged on the raised amount. This fee includes the costs of third-party providers, and the cost of collecting, reconciling, and distributing the funds raised within a campaign.
For investors, the following fees apply:
A 1.5% fee is applied to the invested amount, the maximum is £250.
A success fee of 5% is charged on the profit from your investment.
Also read: How to build a crowdfunding platform like CrowdCube
Mintos
Mintos, a Latvian P2P lending platform, charges the following fees:
A 0.85% secondary market fee.
A 0.78% currency conversion fee.
A fixed inactivity fee for those investors who do not make transactions for 6 consecutive months.
Cumulative effects of costs and charges for investments.
Launch a Crowdinvesting Platform Prototype to Test the Waters
Once you have determined how your crowdinvesting marketplace is going to look, build a prototype and launch it to check whether you are moving in the right direction. A prototype provides the basic functionality of your future platform and is:
Cost-effective
Easy and fast to set-up
Offers white-label opportunities that allow you to add your branding to the platform
With it, you and your users can test it, you can collect feedback from stakeholders and users, and make the needed improvements. Other reasons to launch a prototype are a strict deadline for entering the Regulatory Sandbox, a need to launch a fundraising campaign, or if a long-term strategy still needs to be defined while short-term plans are already developed.
Find Reliable Partners to Keep Things Going
Building a crowdfunding platform costs a lot of money. For a prototype, be ready to pay from $20,000 to $50,000, and getting a minimum viable product would cost you from $51,000 to $100,000 in the first year. According to our research among existing crowdfunding platforms, 1/3 of the respondents spent over $200,000 for the technology.
Even though our white-label crowdfunding software allows you to save costs, launching a crowdfunding platform is not a cheap venture. And it is just the start. To keep things going, you need to find reliable partners – those that will support the crowdfunding campaigns, boost the credibility of your platform, and attract both investors and fundraisers.
Public authorities
Establishing a partnership with a public authority is beneficial for both a crowdfunding platform and an authority. For a platform, it means constant support for fundraisers. In return, public authorities improve their public image, become more transparent about the public budget, and boost the sense of community.
Public authorities can play different roles in crowdfunding:
sponsor launches a new campaign for an existing project.
manager creates a new crowdfunding platform to promote non-profit projects.
curator supports a project after its crowdfunding goal is achieved.
facilitator co-funds a project before its fundraising campaign starts.
When supporting a project, a public authority might follow one of the match-funding structures:
Booster – the authority provides resources for the project at the early stages and thus increases the project's credibility in the eyes of potential investors.
Bridging – the authority provides resources in the middle of a crowdfunding campaign.
Top-up – the authority provides additional funds after the project has achieved its crowdfunding goal or reached a certain success level.
One-to-one – the authority invests in a project simultaneously and in equal parts with the public.
Accelerators
Accelerators are entities that support growth-driven startups through mentorship, education, and financing. The following four features distinguish accelerators from incubators and angel investors:
Fixed term
Cohort-based
Mentorship-driven
The cycle culminates in a so-called demo-day, or culmination
In the table, you can check more details on how accelerators differ from other entities that support startups: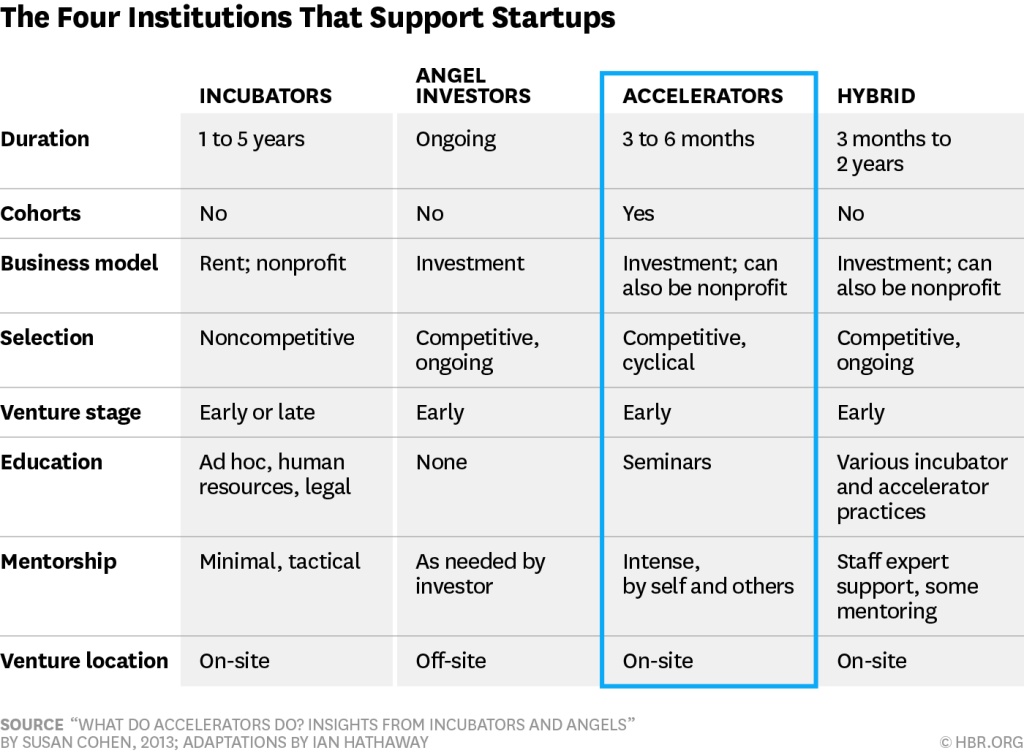 Also Read: Startup Accelerators and Crowdfunding Platforms
Market Your Crowdinvesting Platform and Scale Your Business
Your platform can be among the best in the market but without marketing, nobody will know about it. That's why a properly developed marketing strategy is a must to make your crowdfunding platform grow. Determine your goal, get familiar with your target audience, and develop a detailed plan. Make marketing your ongoing activity – allocate 2-5% from your revenue to the marketing purposes.
Do not forget about regulators. They require companies to make their promotional materials clear, transparent, and fair. For example, you shall state that investing in a product places the client's capital at risk, indicate the possible yield from short- and long-term investment, and explain the platform's remuneration models.
LenderKit Facilitates the Launch of Your Crowdfunding Platform
A LenderKit whilte-label crowdfunding solution comes with an extensive set of out-of-box features that allow you to launch your crowdfunding platform. Each part of the LenderKit software can be customized to meet your business needs and regulations. With it, you can save money, tackle many marketing and regulatory challenges, and attract more investors.