Web 3.0 Crowdfunding
Web 3.0 investing and crowdfunding is closely related to blockchain, asset tokenization and smart contracts. Crypto seems to be a logical development curve for crowdfunding platforms that divided into two categories:
Fund management
Direct investing
While traditional crowdfunding with fund-like structure brings deals to the marketplace and allows investors to pool money in them, direct crowdfunding should somehow give the ability for investors to actually influence their portfolio performance. 
One of the major obstacles for the crowdfunding industry has been the absence of secondary trading, but with the Web 3.0 investing, crowdfunding platforms will be able to solve this question more effectively.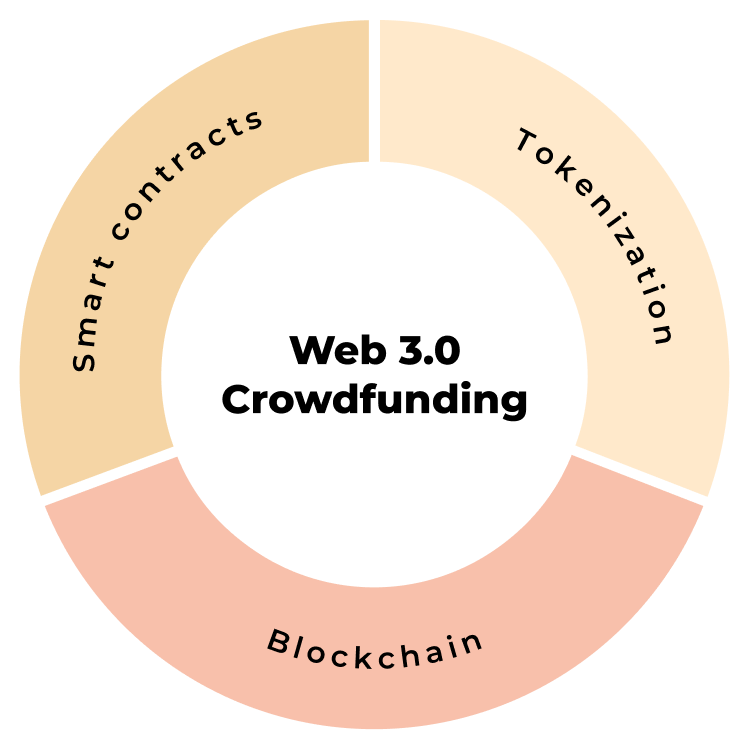 What you will learn in this post:
Asset tokenization in crowdfunding
One of the ways for investing platforms to apply Web 3.0 crowdfunding concepts is to introduce asset tokenization
Asset tokenization in crowdfunding allows platforms to attract the community of crypto-traders and offer issuers a "new way" of raising capital. 
Many platforms like TecraSpace, RealT and Lofty have already introduced crypto-investing opportunities on their marketplaces to keep up with the trends and gain the market share in the new sector. However, there are also platforms like TaoDust and Bloomio that seem to have stopped at the marketing phase and never went further.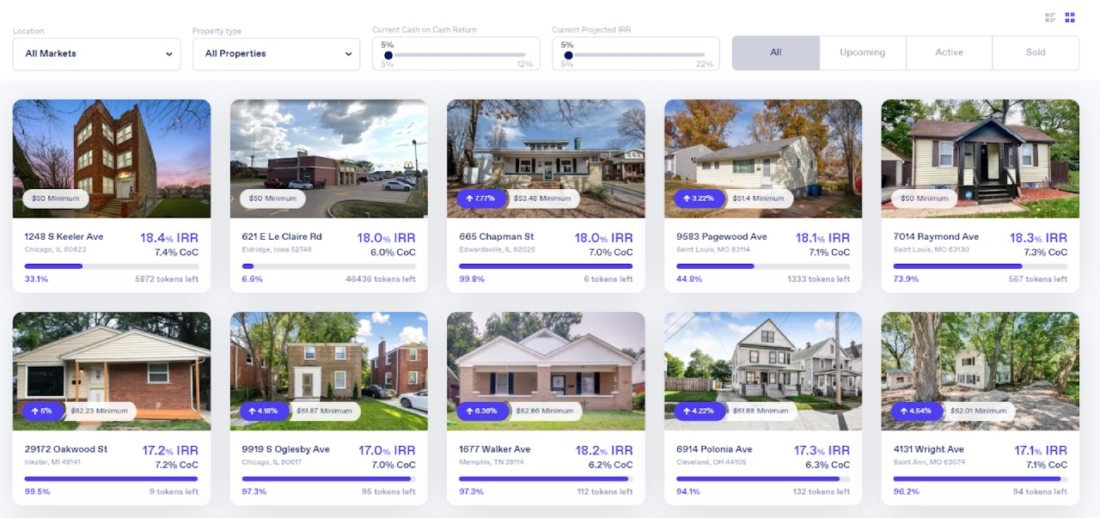 When it comes to asset tokenization, crowdfunding platforms usually display the funding amount in the form of tokens that are worth a certain amount of money which investors can buy until the fundraiser hits the funding goal.
Depending on the platform, investors may get paid in stablecoin such as USDC or other currencies.
Smart contracts in crowdfunding
Smart contracts is potentially another Web 3.0 crowdfunding use case. Smart contracts are used for self-executed agreements, verifications and transactions to speed up operations where it's possible.
Smart contracts are most useful when it comes to automated crowdfunding platforms that are based on robo-advisors. So, if you want to maximize the performance and reduce human interactions, smart contracts come in handy.
How developed is the Web 3.0 investing market?
The connection with the real world possibly ends at tokenization and faster interactions via smart contracts.
While the regulatory framework of crypto-lending, trading and tokenization remains blurry, there are already attempts in certain regions to outline some regulatory concepts.
For example, the European Commission introduced the Markets in Crypto-assets regulation which revamped the interest in the industry and has become an active discussion topic during the webinars and meetings. 
Currently, the major challenge for the crowdfunding platforms in Europe is to understand how they can apply the new law and integrate crypto into their existing ecosystem. 
In the USA, real estate asset tokenization is regulated via the Reg D or Reg 504, however, some sources say that the market didn't improve in terms of the consistent legal framework for crypto assets. 
Many countries consider crypto as an innovative solution and the future, however, it requires a lot of effort to bring this to an operational state to protect retail investors and avoid major crowdfunding scams. 
The big dream of a capitalist
One of the major interests in the Web3 investing world is the development of immersive and interactive metaverse communities and marketplaces which would allow people to invest in digital assets from clothes and food to real estate and galaxies.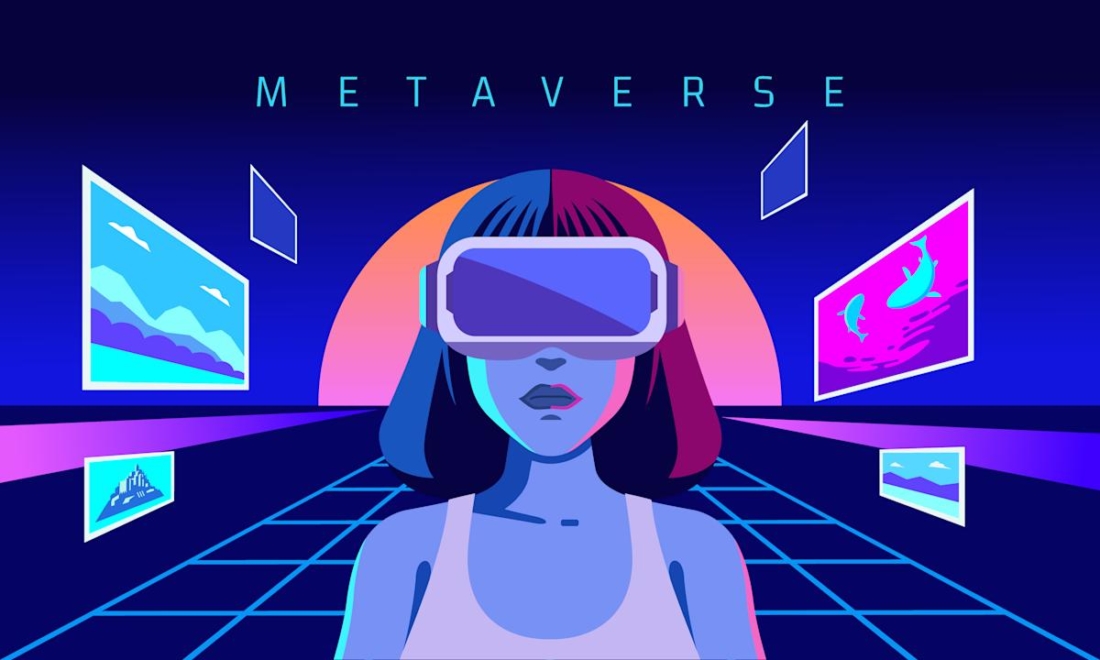 While the image looks like it's all about a 3D game-like world which you can experience by wearing the VR headset, it's not.
The most common scenario at this point is to invest in digital real estate through a marketplace. Investors can purchase digital property with crypto and apparently trade it.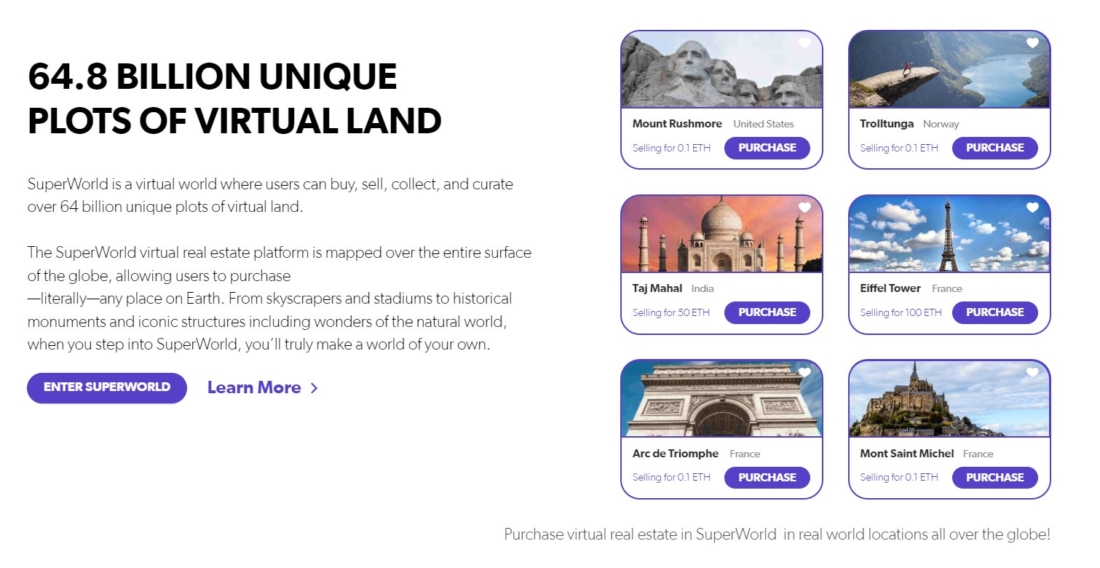 There are a lot of concerns regarding the metaverse marketplaces in general because, at this point, they are primarily based on real world assets and provide perceived value only within the platform itself. There's very little interoperability between the platforms, so all the value makes sense only within one marketplace and its community.
The concept is likely to develop further and we'll see if the concept of crowdfunding can even be applied to finance not-existent or rather "digital assets".
How to start a Web3 investing platform
If you want to enter the Web3 investing niche early and launch your Web3 crowdfunding platform, you should probably focus on the blockchain, crypto, tokens and the use of smart contracts to make your platform marketable in this sector.
There are a few ways to go about it. You can either have the crowdfunding model which is backed by real assets such as property or startups or even go "fully-metaverse".
At LenderKit, we work with Polymath to build innovative Web3 crowdfunding platforms that leverage blockchain and asset tokenization. 
While LenderKit is white-label crowdfunding software and Polymath is a tokenization technology provider, we can build your custom platform to fit your needs. You can also use the out-of-obx software features if you pursue a more "traditional" crowdfunding business model.