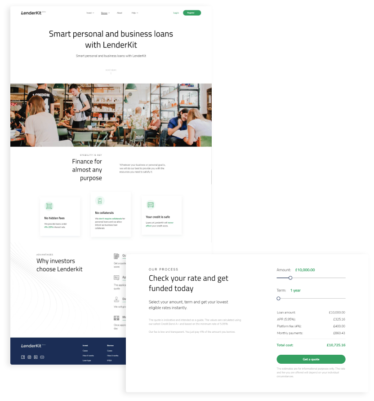 P2P lending software for lenders, banks and investment businesses
LenderKit offers a loan management system for consumer-focused or corporate lending businesses. We provide:  
Loan origination software
Real estate lending software
SME lending software
The software options we offer fit both starting and growing businesses. You can either use a white-label P2P lending platform or go with a custom development solution.
Reach out to our manager to learn more.